Gold award for Sunbelt Rentals!
news 11 Dec 2020
We are delighted to announce that our HR Recruitment Team won Gold yesterday evening at the In-house Recruitment Awards (IHA) 2020 for 'The Newcomer Team'!
We were in excellent company at the online awards, shortlisted alongside prestigious companies such as Balfour Beatty, Expedia, BUPA, DWP, Iceland Foods, Morrisons and DHL. The judges commended us for starting our successful in-house recruitment function from scratch. They admired our defined recruitment strategy and how we had delivered improvements in the recruitment process, with excellent performance in the time it takes to hire. They also praised us for delivering cost efficiencies and our use of business partnerships.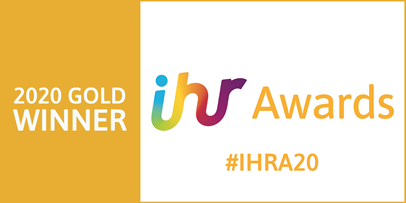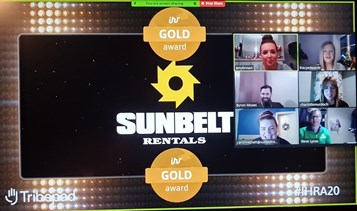 Tracy Edwards, Recruitment Manager accepted the award on our behalf and said; "We are extremely proud and honoured to receive this award. It is fantastic recognition of our significant progress over the past year in delivering our in-house recruitment function, and the introduction of our Aspire direct recruitment model. This award is for everyone at Sunbelt who has worked so hard in driving our recruitment process forward. As a team we will continue to build on this successful year in 2021. As recruitment activity grows, we will continue in our aim to deliver a best-in-class recruitment service for the business and our candidates.
Our positive employer brand messaging around our work supporting the Covid-19 response and the re-brand to Sunbelt Rentals this year are both really helping in our ability to attract quality candidates, at an unprecedented time during the global pandemic. The good news is also that our positive journey is set to continue - we have ambitious plans ahead to further develop and refine our recruitment strategy, by progressing our employer brand and diversity and inclusion initiatives."
Steve Lynas, HR Director said, "Our Recruitment Team is led by Tracy, and has made massive progress over the past year in delivering a new in-house direct source model, as well as a totally revamped and professional approach to recruitment. I have no doubt that the team will continue to deliver a great candidate experience as we progress the function and our strategy.
All in all, this rounds off a great year's work upon which we can build for the future. We will continue to embed our values as we strive towards our vision to own the future of rental, and we will achieve our ambition to be the employer of choice in the hire industry."