Our Sunbelt Rentals forces family - Jimmy Scott
news 03 Dec 2020
In the fourth of our Forces blogs, Jimmy shares with us his experience serving in the Scots Guards and the Reconnaissance Platoon. Now a Project Manager in the Sunbelt Rentals Trakway business, he offers advice and support to service leavers and veterans considering a new career in construction.
My name is Jimmy Scott, and I served for eight years with 1st Battalion The Scots Guards.
My first year was spent carrying out ceremonial duties in full red tunic and bearskin in London, guarding Buckingham Palace, St James' Palace, The Tower of London and Windsor Castle.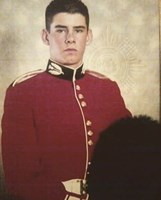 I also had the privilege of taking part in the Trooping of the Colour and the Queens Birthday Parade, before serving for one year on operations over in Germany. 
After this I was invited to attempt the selection process to join the Reconnaissance Platoon. I was successful and travelled to many countries, including Germany, Cyprus, Poland, Canada, Kuwait and Iran. 
In 2007/2008 I completed a tour of duty in Basra, Iraq during Operation Telic 11. My platoon was part of the main strike force in the Operation 'Charge of the Knights', to drive the Mahdi Army militia out of the southern Iraqi city of Basra.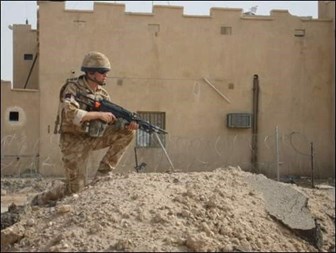 Before dawn on 4th April 2008, UK, Iraqi & US Special Forces begin engaging gunmen in a house.
A column of British armoured vehicles of the Scots Guards Battlegroup arrived in support, led by a Challenger 2 tank, negotiating a series of obstacles placed in the road. As it turned into the street, the tank struck two improvised explosive devices (IEDs) in quick succession; then, as it advanced up the street, a third IED exploded under its right track.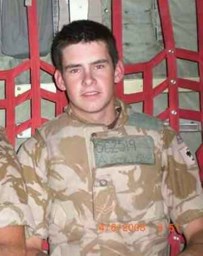 When I left the Army, I found it a really big culture shock. I was naïve enough to think that I would walk into a job, considering my past experience and skillset. However, I was very wrong and fell flat on my face.
After spending time re-assessing my options, in 2014 I was invited to an interview with Sunbelt Rentals, which was then known as A-Plant. I secured a position in one of the depots in the North West as a Depot Operative, and from then my career really took off.
I was promoted to Depot Foreman in 2015 and then to Project Supervisor in 2016. I have since been promoted to Project Manager and I am really enjoying playing my part in the business as it grows from strength to strength.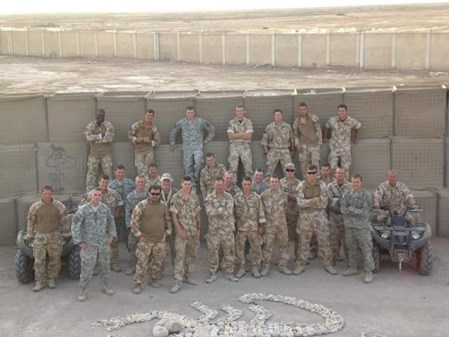 I have looked after major projects for HS2, National Grid, Balfour Beatty, Babcock, National Rail, SSE, The Wood Group to name just a few. Also helped set up concerts and events for Rod Stewart in Plymouth, Rihanna & Beyoncé at Lancashire County Cricket Club, the Reminisce Festival in Warrington, and the Access All Eirias concert in Colwyn Bay. In 2018 I even looked after the Giants Display in Liverpool City Centre.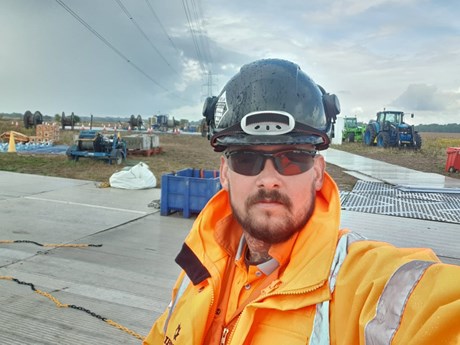 My advice to anyone who is embarking on the same journey I did is, ALWAYS have a plan of action and then a back-up plan to support it. Don't just expect to walk out of the military and into your ideal job, most of the time it doesn't work like that.
I have worked closely with the team over at Project RECCE supporting service leavers and veterans as they are introduced to the world of construction through their amazing programmes.  I am a founder of the Veteran Ambassador Community at Sunbelt Rentals and am here to offer any advice and guidance I can. Anyone can join our Sunbelt Veterans community on our LinkedIn group  - we are always here to support you. All of our latest jobs are available at careers.sunbeltrentals.co.uk. I wish you luck on your journey!