SUNFEST UK 2020
news 12 Aug 2020
Early this year, I stood in front of over 700 of my colleagues at our conference in Manchester and laid out our vision for Sunbelt Rentals UK: To Own the Future of Rental.
I promised them that we would create a world-class rental experience for our customers, transforming our business from a technology and data perspective to establish our position as the leading innovator in our sector as well as demonstrating that we take our sustainability responsibilities seriously.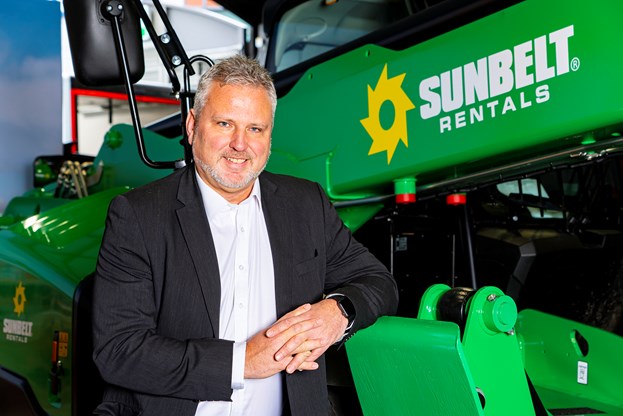 Not long after our conference the UK, like much of the rest of the world, was thrown into disarray with the lockdown as a result of the global Covid-19 pandemic.
As a business, we had to be reactive and agile, responding to society's needs in a way that only we can. I've been so proud of the work that my colleagues throughout Sunbelt Rentals UK have done to help with projects such as Covid-19 testing sites and the Nightingale hospitals.
However, throughout the last few months, despite all the challenges, myself and my executive team have never lost sight of our vision, and the promises we have made to our colleagues and customers to continually strive to discover more innovative and sustainable ways to conduct our business.
I believe that these topics are in fact more important now than they have ever been. As the world slowly begins to return to a sense of normality, we are all asking questions of those we do business with. Are they discovering or creating the latest technologies that can help shape the future? Are they playing their part in protecting the planet for future generations?
At a time when many companies within our industry are hesitant about hosting an exhibition, it was questions like these that provided the inspiration behind SUNFEST, our virtual festival of future innovation and sustainability in rental.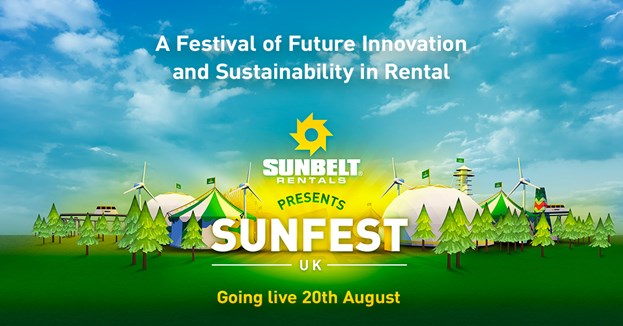 We've been working with over 40 of our supplier partners to create an experience where anyone – customers, colleagues, suppliers… even our competitors – can visit and explore what's next for the rental industry. We've challenged our partners to showcase not just their latest products, but the work they're doing to ensure that they can help us to make our vision a reality. We've even invited some of them to share their thoughts and expertise with us in short "hot topic" videos on the main stage.
I'm delighted that we're able to share this virtual experience, which goes live for 30 days on 20th August, and I hope that as many people as possible will take the time to explore the site, and with it gain more understanding into our vision to Own the Future of Rental.
Visit SUNFEST 2020 - A Festival of Future Innovation & Sustainability in Rental (Available for 1 month)
Andy Wright, CEO of Sunbelt Rentals UK