Infection Control
Prepare your equipment. Prevent the spread. Protect your people.
At Sunbelt Rentals, we take your health, safety and wellbeing at work seriously. No matter where you work, we're here to help you to do your job in the safest way possible. That's why our new Infection Control solutions allow you to adhere to social distancing and site safety regulations whilst protecting your colleagues, customers, and suppliers from harm. We offer a full solution, from servicing and maintaining equipment to providing products and services that keep you safe from pathogens at work.
Infection Detection
Offering the industries latest thermal camera we ensure you can gather accurate temperature measurements to all within your working environment. This will allow you to detect fevers, a common symptom of infections.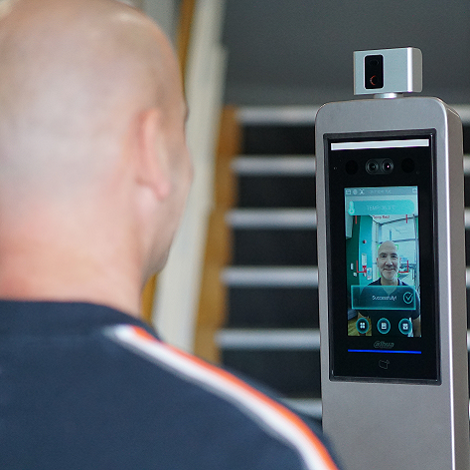 Infection Prevention
Prevent the spread. View our range of virus prevention solutions. Bacteria can spread through individuals, equipment and surfaces. Ensure you and your employees are safe with sanitising units, cleaners and air purifiers.
Social Distancing
Maintaining a safe distance from others can reduce the rate of transmitting viruses and diseases. From signage to social distancing technology, we have what you need to easily social distance.
Face Fit Testing
Fit testing is a method for checking that a specific model and size of tight-fitting face piece matches the wearer's facial features and seals adequately to the wearer's face. It will also help to identify unsuitable face pieces which should not be used.

Face Fit testing should be conducted by a competent person. Competence can be demonstrated by accreditation under the Fit2Fit RPE Fit Test Providers Accreditation Scheme. This scheme has been developed by the BSIF, together with industry stakeholders, and is supported by HSE.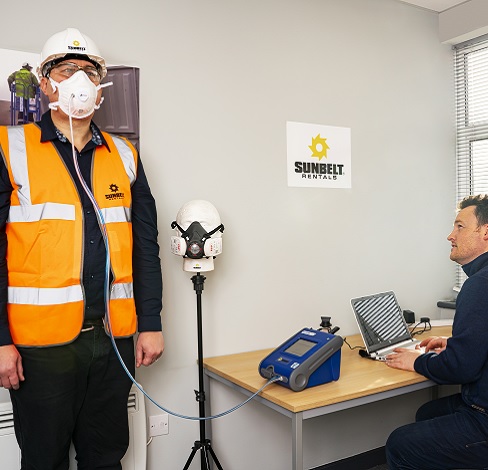 Air Quality Management
Each time an infected person breathes, speaks, coughs or sneezes, viral aerosols are released into the room. Ensuring there's an adequate supply of fresh air in enclosed spaces is not only required by law, but it also greatly reduces the risk of virus transmission and makes environments more COVID-secure. It does this by diluting the concentration of potentially infectious aerosols, limits exposure time and prevents the air from becoming stagnant.