Environmental Solutions
COMMITTED TO BEING ENVIRONMENTALLY RESPONSIBLE
SOCIAL IMPACT - ENVIRONMENTAL SOLUTIONS
We are absolutely committed to working responsibly and doing the right thing for our people, our customers, our
communities and our planet.
Our social impact team works with procurement, category experts, suppliers and customers to develop new and more environmental ways of working. We regularly hold collaborative sessions focused on new ways of working around hydrogen, battery power and renewable energy.
Please come along to our next event, and get in touch with us if you would like to discuss any aspects of  environmental collaboration. To find out more check out our Sustainability Plan 2025 and get in touch - email socialimpact@sunbeltrentals.co.uk. 
TRACK YOUR ENVIRONMENTAL IMPACT - TELEMATICS
We want to help you understand and manage your environmental impact.
Over 12,000 items of our plant, power generation and powered access equipment fleet are now fitted with Track Unit, Deep Sea, JCB Livelink and Enigma telematics systems.
This gives you a telematics dashboard so you can keep track of fuel usage and Co2 emissions, by location and by each individual asset. It also shows utilisation patterns which helps you to take better operational and cost saving decisions on site, for example, identifying times when engines are left idling, and burning fuel for no reason.
Our telematics system will soon cover even more of our large rental equipment fleet. We will bring you new and improved consolidated dashboards that can be reviewed by site, by individual account or by your parent account. Keep in touch with us to find out more!
PROLECTRIC SOLAR LIGHTING TOWERS
We are proud to offer you our new investment - the largest available UK fleet of new Prolectric solar lighting towers.
These lighting towers will reduce non-traction energy consumption by almost 20% and carbon emissions by 25%. As they offer a silent, clean, carbon and emission free off-grid solution, they are perfect for rail renewal and project sites located close to residential areas.
We recommend these towers to support Network Rail's CP6 programme.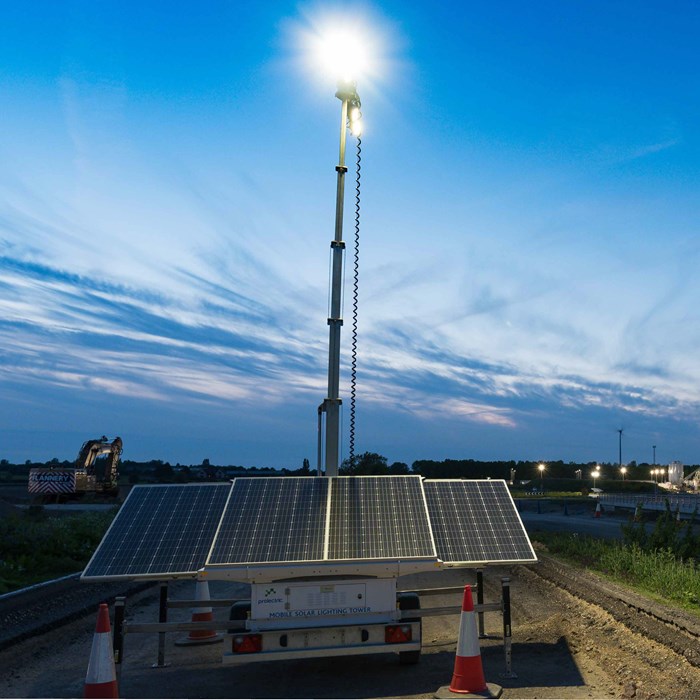 TRIME X-SOLAR LIGHTING TOWERS
You can choose from our wide range of LED and hybrid lighting, right through to solar - the ultimate energy solution.
LED lighting offers less maintenance and greater energy efficiency than traditional lighting. Hybrid tower light traditional engines power an in-built battery pack, for a silent,more eco-friendly solution.
Solar power is the ultimate solution, backed-up by generators or batteries. Our TRIME X-Solar tower light is both long lasting and safe, guaranteeing 2,400sqm of illuminated area. No need to compromise on runtime; it provides 2,550hrs of battery life, zero CO2 emissions and silent operation.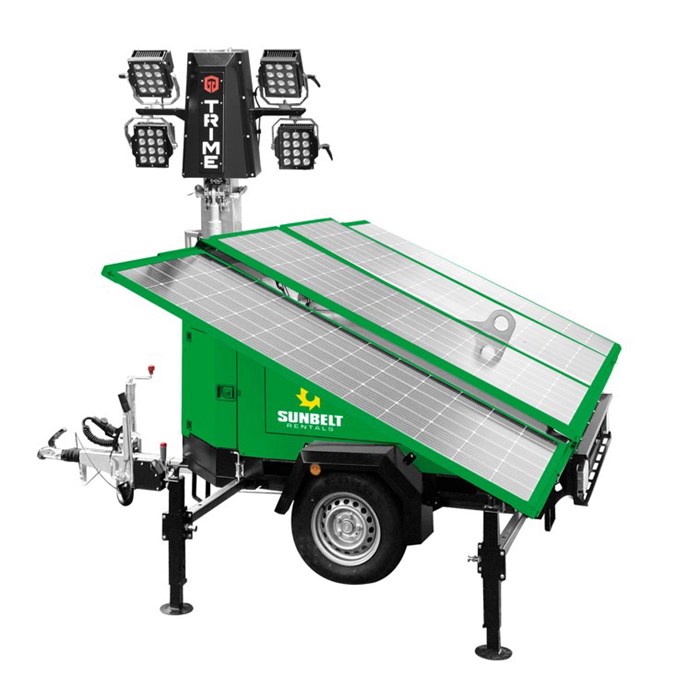 SOLAR CABINS
Our solar cabins and groundhog welfare units are as durable and easy to use as traditional units, but with less noise pollution, carbon emissions and breakdowns.
To be super energy efficient across your estate, you can also use our Z Link Energy Management system in any accommodation or office environment.
Identify and manage your energy demands, especially at peak times. It doesn't need to cost the earth.
SOLAR HYBRID PORTABLE TOILETS
Powered by roof-mounted solar panels, our hybrid portable toilets provide clean and welcoming facilities. Reduce emissions and noise by 99.5% and at the end of its life the units are also 97.2% recyclable.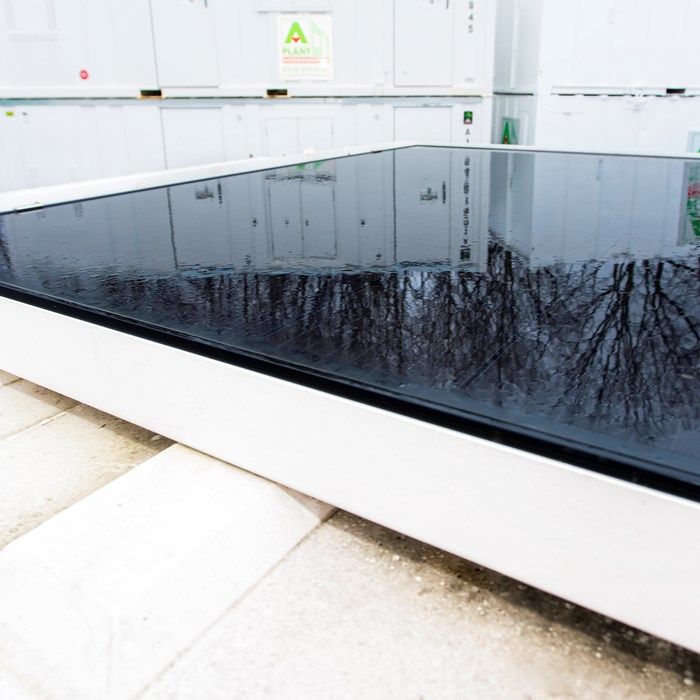 MACHINE CONTROL
Machine control is innovative, plug and play survey software, that is fitted to your plant and machinery to help plant operators improve accuracy and 'right first time'. It is built into our fleet, or our teams of specialists can retro-fit it to your own plant and equipment.
You can reduce the time, cost and energy required when excavating, grading, dredging or piling. Operators can move earth faster and for longer, reducing your operational costs as plant is on site for less time. Climate impact following machine control training at our dedicated training centre has been shown to reduce by 30%. 
With a dedicated Machine Control installation, support and training team we are always on hand to discuss your needs, help you with your site data and your software installation.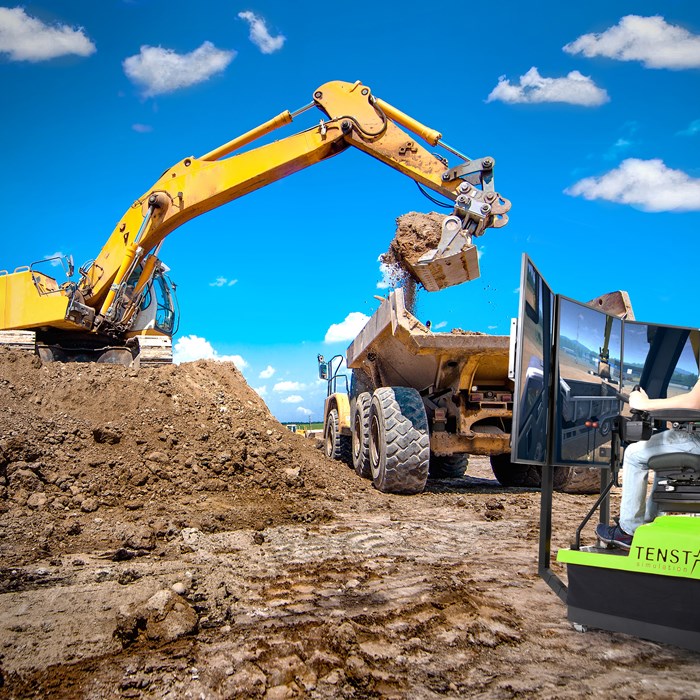 JCB 1.5T ELECTRIC EXCAVATOR
The JCB electric excavator has exactly the same structure, canopy, dig end, hydraulics and controls as the diesel model and performs in exactly the same way. The only difference is that it is battery powered, producing zero CO2 emissions, needing zero fuel and creating zero noise.
SCREENING BUCKETS
Excavator mounted screening buckets are used to efficiently separate and screen soils or other aggregate materials to remove stone and debris.
Different sized screens allow you to:
Control the grade of end materials from 20mm to 50mm
Support the recycling process
Reuse materials
Available to fit 12-23 ton excavators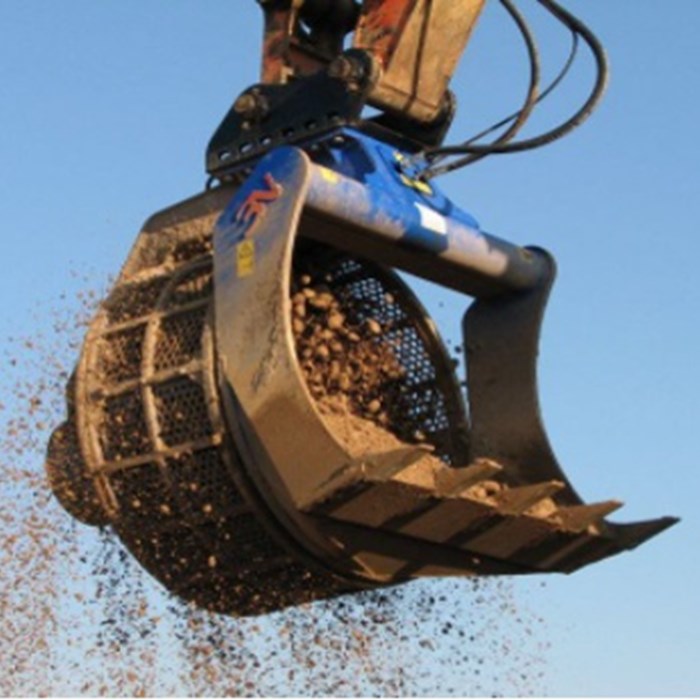 WACKER NEUSON ELECTRIC DUMPER
This emission-free dumper is the ideal choice for material handling support, especially in built up areas where exhaust or noise emissions can be an issue. Four-wheel drive and articulated joints mean it is very stable for work on uneven or steep terrain.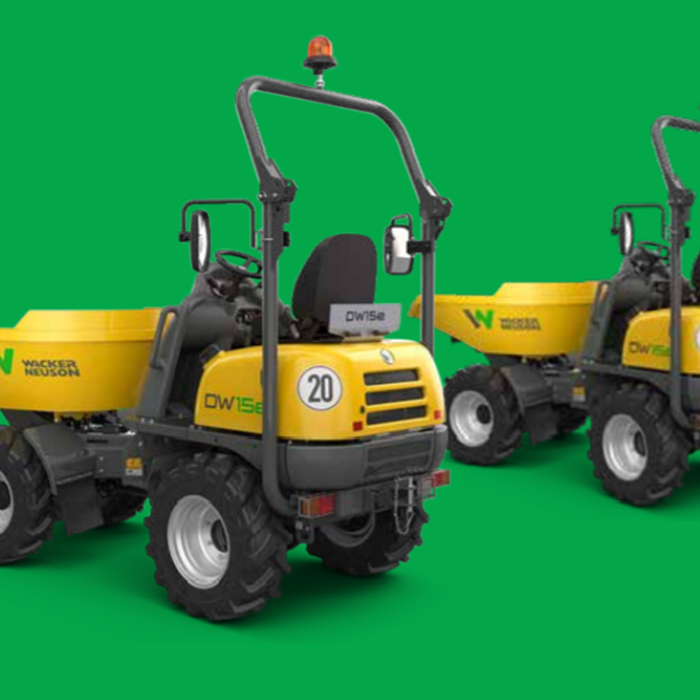 ELECTRIC SCISSOR LIFTS
Primarily used indoors, electric scissor lifts provide a fume-free and low noise method of accessing areas directly above where the machine is situated.
Zero emissions
Zero noise
HYBRID & ELECTRIC ARTICULATING BOOM LIFTS
Hybrid and electric articulating boom lifts make for a far more economical than a standard model, using an electric motors and battery technology for zero emissions and no noise.
The boom lift is also incredibly versatile with two independent AC drive motors and a standard oscillating axle delivering the best possible grip and stability.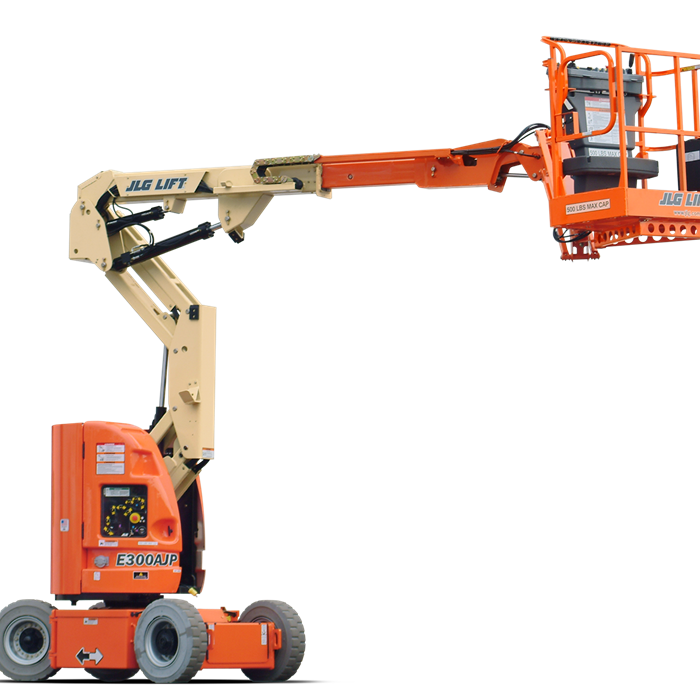 WACKER NEUSON VIBRATING PLATE
The world's only battery-operated and wireless vibratory plate allows for completely emission-free compaction. The battery run time is sufficient for a full working day of compaction work. Available with or without a water tank and sprinkling system.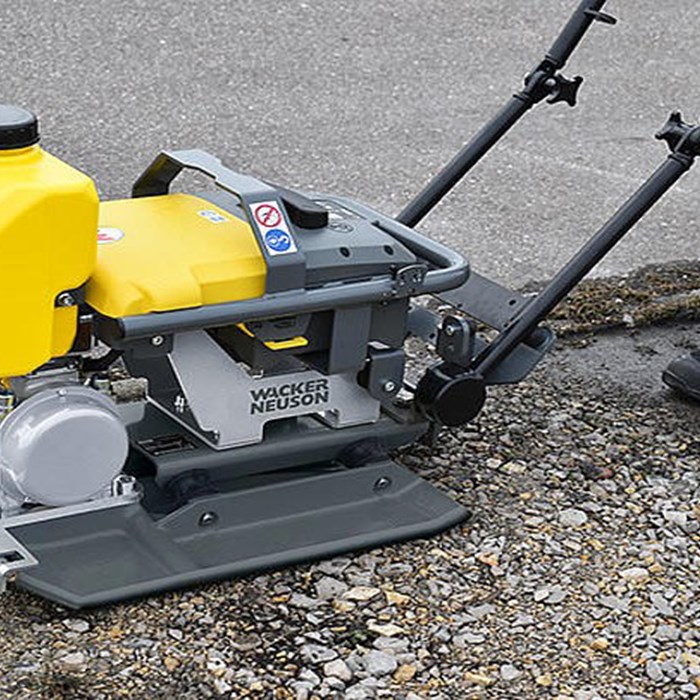 WACKER NEUSON BATTERY POWERED RAMMER
The Wacker Neuson battery powered rammer is emission free. It weighs only 74kg and lasts 30 minutes on a full charge with low hand arm vibrations. Cable free gives great freedom of movement, making it really easy to use on site.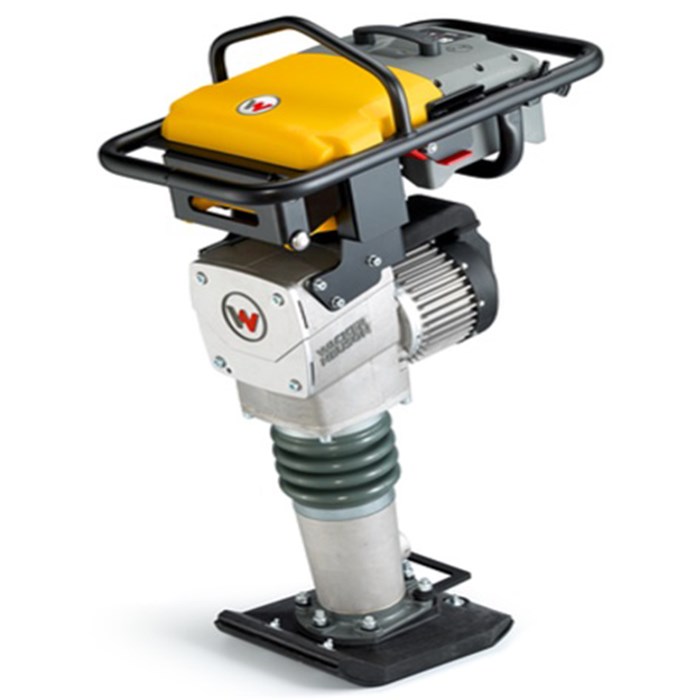 HYBRID POWER GENERATORS
Our hybrid power generator fleet can help you improve efficiencies, save money and provide silent night-time running. Working with a traditional generator, the hybrid unit automatically detects when the load is low and turns off the diesel generator, seamlessly transferring a load to its internal stored energy source.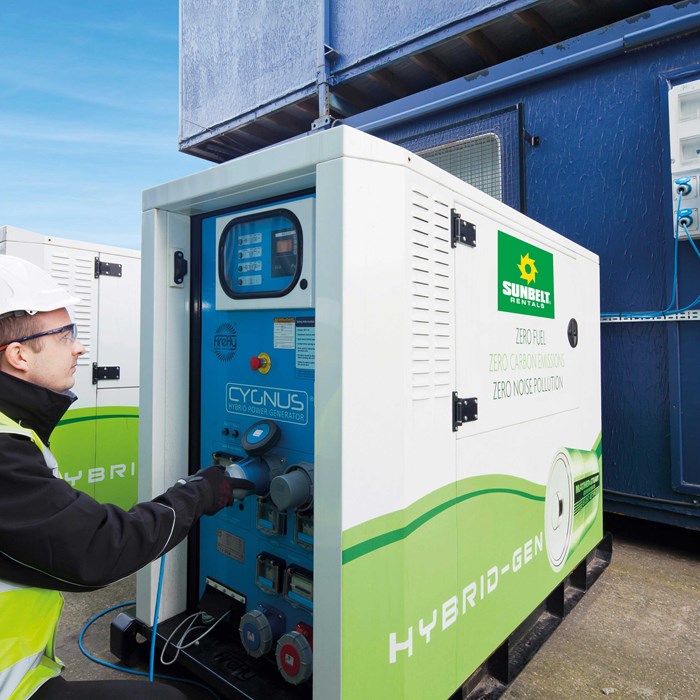 SOLAR PODS
Solar pods significantly reduce your fuel bills by harvesting the sun's energy to provide free power with the backup of a generator.
Solar photovoltaic panels are combined with battery storage, a back-up generator and fuel tank in a safe and secure unit. Each pod can power up to five cabins with power and water.
The solar element either powers sites directly, or helps charge the battery. Depending on load demand, power is provided by solar energy, the battery, generator or a combination.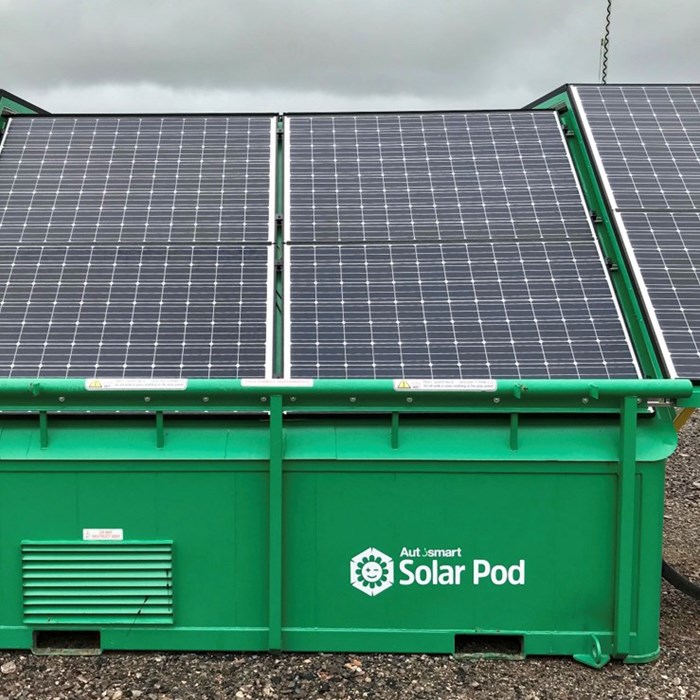 ENVIRONMENTAL TRAKWAY SOLUTIONS
Traditionally site compounds and roads were built using truck-loads of tarmac and aggregate, changing natural environments forever, creating dust and sediment run-off into local water tables.
Trakway is a more modern, environmentally sustainable solution. Needing far less transport, it can be easily re-used on the next job, rather than being ripped up and sent to landfill.
Available in aluminium, plastic and timber, trakway provides a great environmental alternative, allowing sites to return to their natural state once de-rig has taken place. Perfect for sites of special scientific interest (SSSI).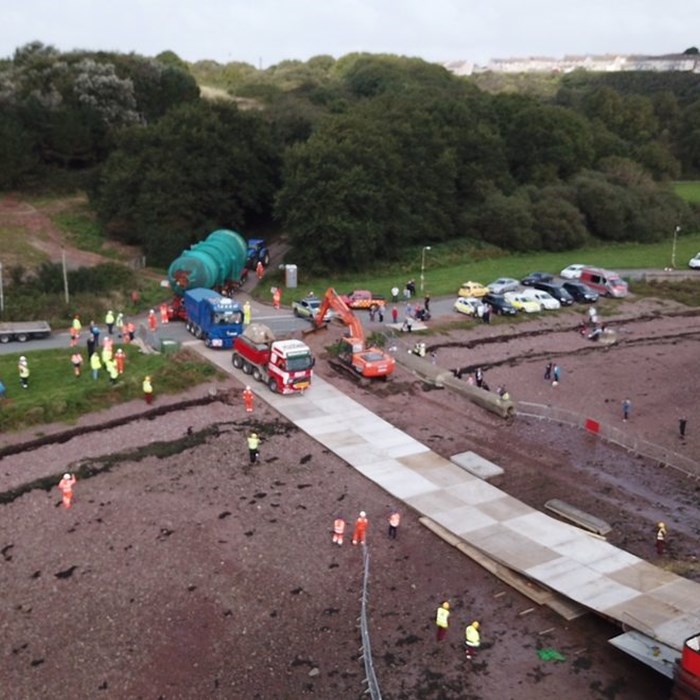 ECO WASH-DOWN UNIT
Our eco wash-down units provide a robust process to remove site dirt and contamination from your equipment without any discharge pollution.
Remove suspended solids from your trakway and equipment. We use these units at our own depots to separate contaminants by using an environmentally friendly flocculent. This provides compression to the surface of electrically charged particles, clumping them together, so that they become heavier and sink to the bottom of the separation tank. Through a series of weir and filtration systems and adjustment to pH imbalances, the result is re-usable clean water! In laboratory tests, where 'poor' is rated one and normal tap water rates as five, our site waste water scores 4.5.
Once the water has been either recycled or safely dealt with, the settled solids can be removed and dried, ready for recycling into usable top soil, sand and aggregates.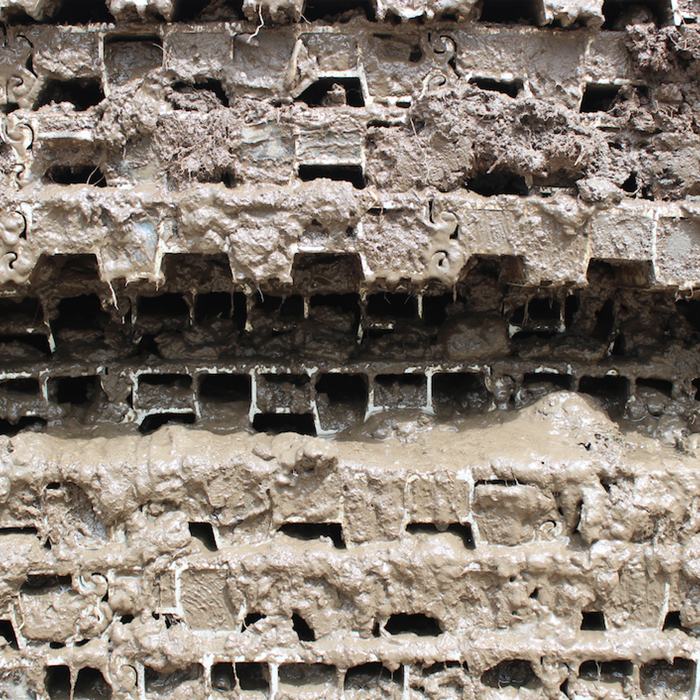 CASELLA GUARDIAN2 SITE BOUNDARY MONITOR
Help build your reputation and relationships with local residents and businesses by using our environment monitoring system.
Prove your compliance with site emission levels, using remote monitoring to report noise, dust and vibration.
Ideal for construction and demolition sites, plus many more fence-line applications.
STORM FENCING
Storm fencing can be erected without disturbing the underlying ground, using a unique ballast system to create a secure perimeter.
Its unique design tessellates to allow for easier transportation. This means significantly more fencing delivered by one vehicle, reducing your carbon footprint.
The ballast weights can also be used as planters to for flowers, which whilst brightening up your site provide an element of natural habitat for bees and insects.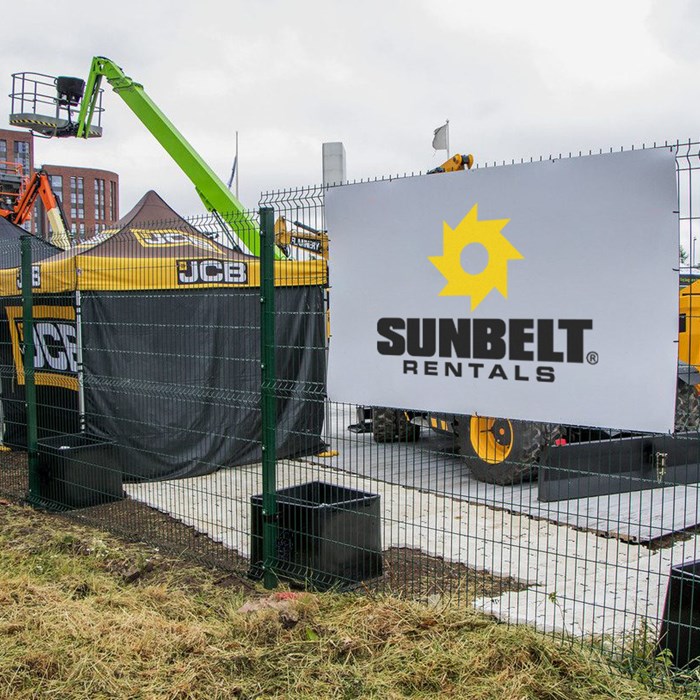 ACOUSTIC BARRIERS
Noise pollution is best kept to a minimum. Minimise noise from your site and help maintain the best possible relationships with local residents.
Our acoustic barriers are excellent for general noise control with a BS EN rating of 28.2dB. Designed to fit a 3.5m temporary fence panel, the patented velcro side connectors create seamless noise protection. The eyelets mean the barriers can be easily suspended from site fencing, scaffolding and hoardings.
This product is easily folded for transport and storage and can be branded with a message of your choice.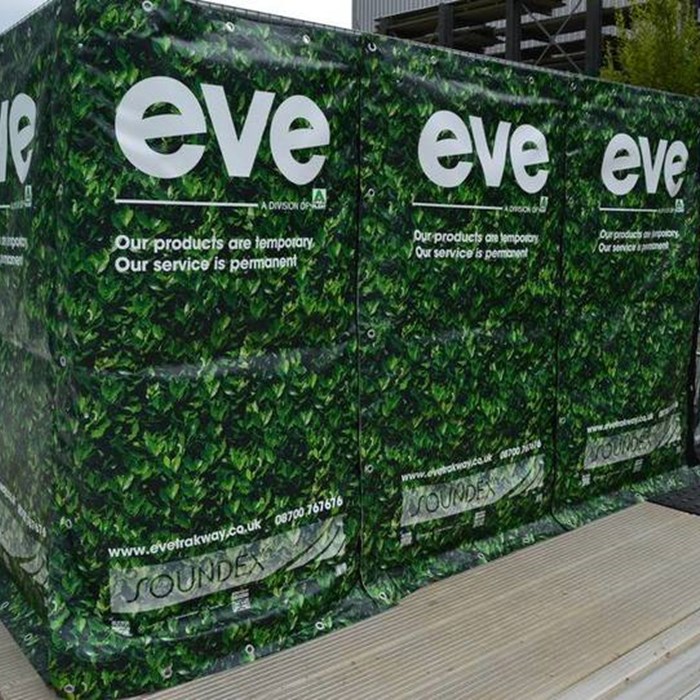 DRYING ROOMS - EL BJORN A155 DEHUMIDIFIER
The El Bjorn A155 is a drying room dehumidifier that gives a very high airflow, lowers your energy costs and increases efficiency. The A155 is unique in the market with an environmentally friendly, disposable filter and low-pressure detergent.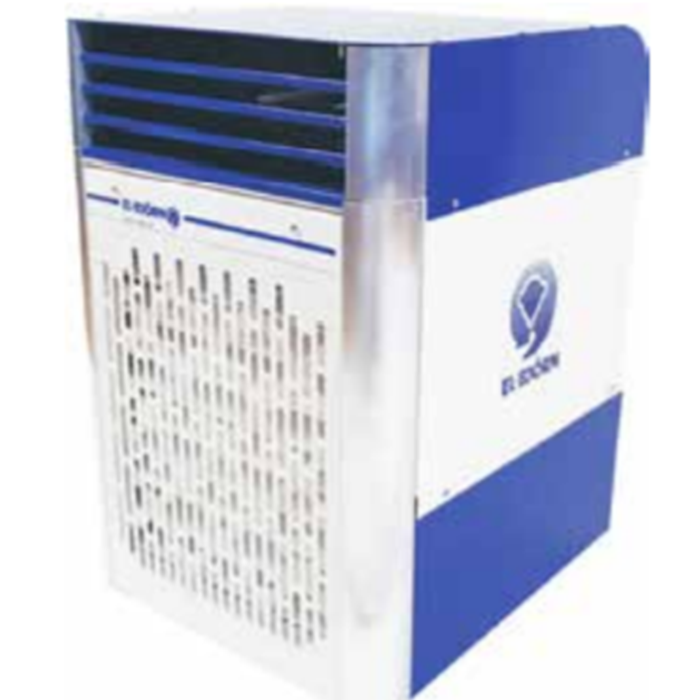 EL BJORN A75 DEHUMIDIFIER
The A75F/R is a dehumidifier which dries PPE and clothes cost effectively, rapidly and neatly. The A75F/R is an easily installed and efficient dehumidifier. The A75 is unique with a low impact, progressive posable filter and low pressure refrigerant which reduces the load on the compressor.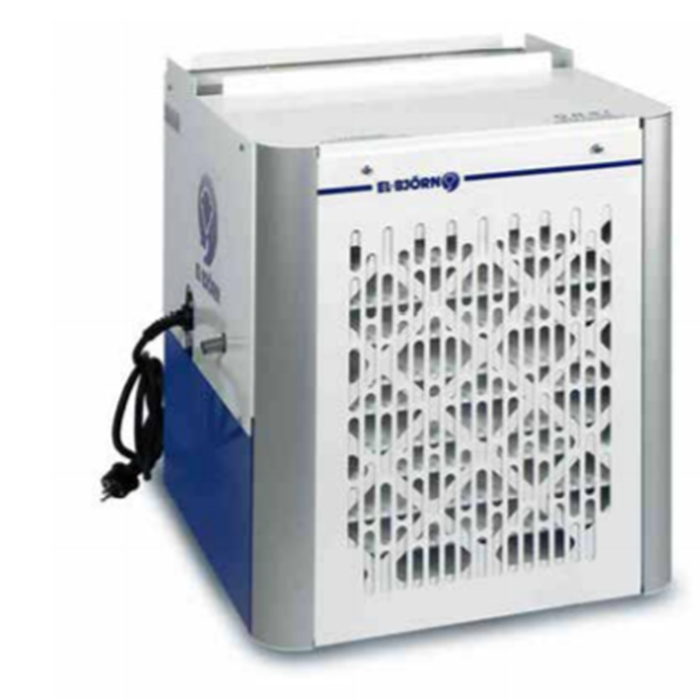 Solar Charging Stations
New to our Tool and Power Fleet in 2020, our Solar Charging Stations offer a safe, secure and sustainable solution to charging small tools and devices on site. With solar as a primary fuel source, a battery bank to store energy and a back-up option of either a 3Kva generator or hydrogen fuel cell. They offer the ultimate green solution to uninterrupted power on site.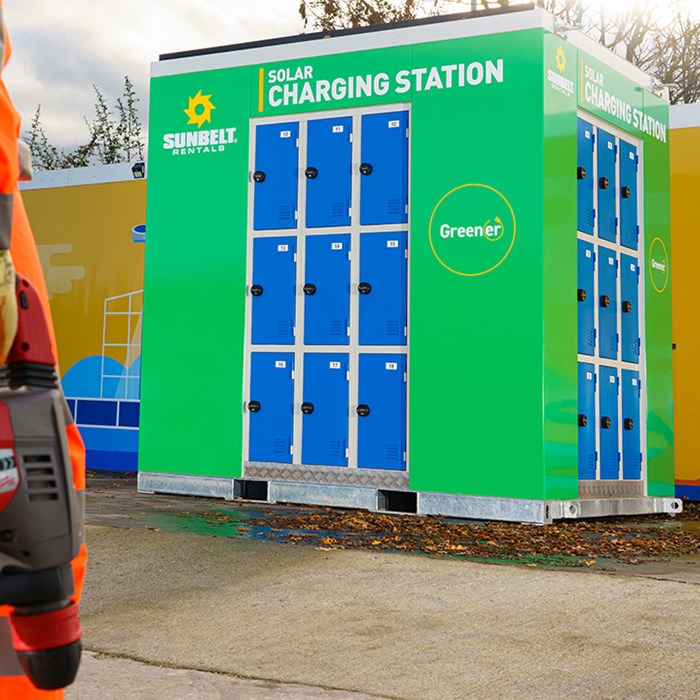 For all enquiries
Please talk to our specialist team on 0330 433 1766 or
EMAIL US