Accommodation
INNOVATIVE STORAGE AND WELFARE FACILITY HIRE
Sunbelt Rentals Accommodation
We specialise in site storage and welfare facilities for all kinds of projects and sectors, providing you with complete solutions from a single toilet unit through to a contractor's village. With over 20,000 units on fleet, we can provide you with an innovative solution to meet all of your project needs.
Our Project Managers have years of experience and knowledge to help you plan your project. First of all they will arrange a project meeting and site visit to understand and agree an appropriate scope of works. A site survey will identify all resources required, then a dedicated centre of excellence will be allocated to the project. The team at the centre will be responsible for ensuring your accommodation units are of the correct specification and delivered in line with the project plans.
Our Project Managers are qualified and competent Appointed Persons (Lifting Operations). They will create and deliver accurate project work plans, lifting plans and safe systems of work to meet all of your site requirements to comply with local company procedures and legislation. We understand on site activities often change and we will revise and adapt the safe systems of work to meet your changing needs, to ensure minimal delay to your project.
Static Welfare Units
Our static welfare units can accommodate up to 8 or 12 people, ranging from 20ft x 9ft up to 25ft x 9ft. These welfare units are ideal for contractors working on-site and incorporate office space as well as a welfare area, to ensure you comply with Health, Safety and Welfare Regulations.
Available in a standard and eco specification, they have anti-vandal features which include steel personnel double-locking door systems and internally secured steel window shutters.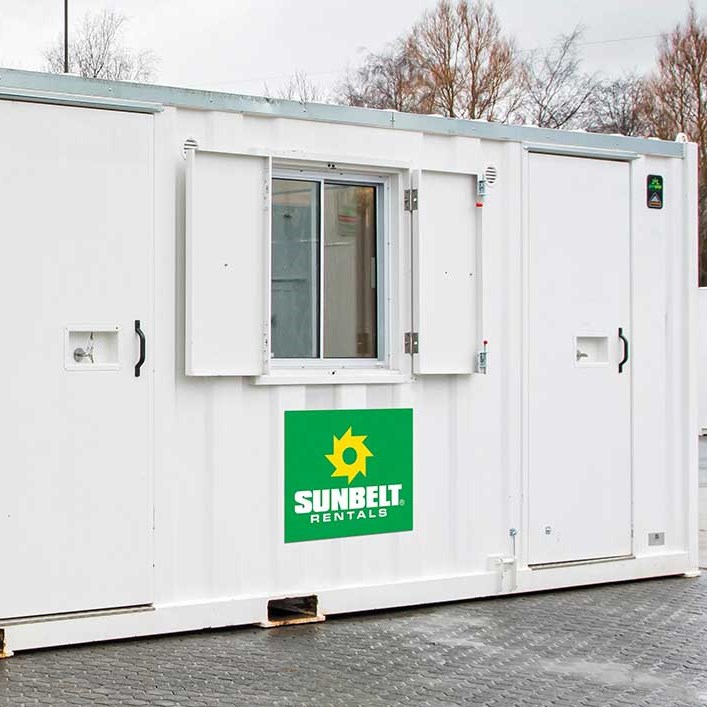 Mobile & Towable Welfare Units
Towable welfare units offer a lightweight and compact mobile alternative that meets HSE requirements and provide all your on-site needs in one small package.
These units can accommodate six people and provide a pleasant and safe working environment. Easily towed, they can be secured and manoeuvred on site in less than three minutes by one person.
Features:
Warm water supplied by an on-board heater system
Spacious, well equipped canteen / six person seating area
High security doors and windows meet HSE requirements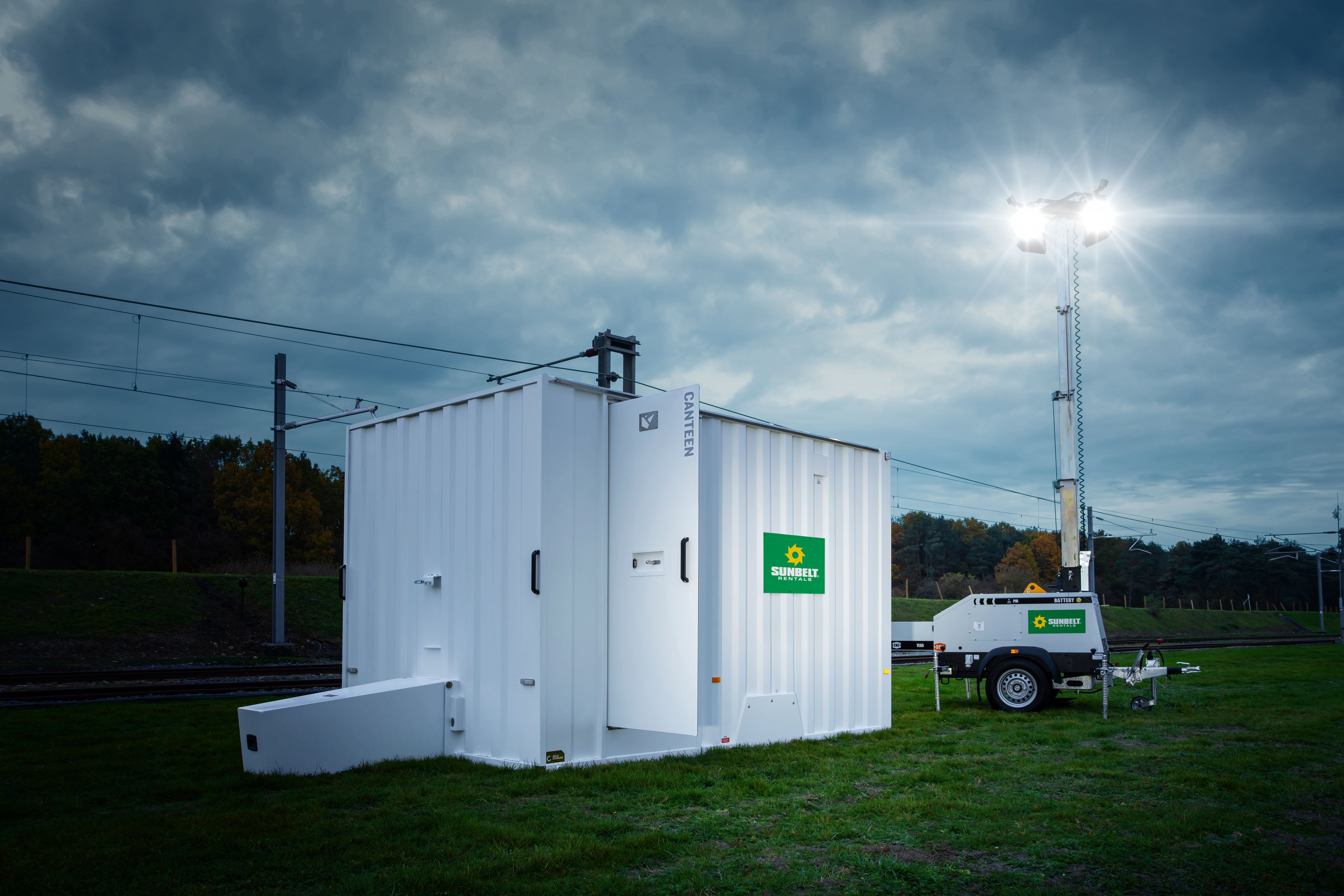 Welfare Vehicles
Our welfare vehicles provide a comfortable rest area for your transient workforce with all-important heating, hand-washing, eating, hot water and toilet facilities.
Utilising medium-wheelbase vans with a six, seven or eight-seat mess welfare conversion, our vehicles come with a robust, fully-lined interior and are fully compliant with legislation.
So when you need your people on site quickly, you don't need to worry about lengthy welfare mobilisation times. With our help you can now deploy a fully-equipped mobile staff-room to get your workforce up and running in no time.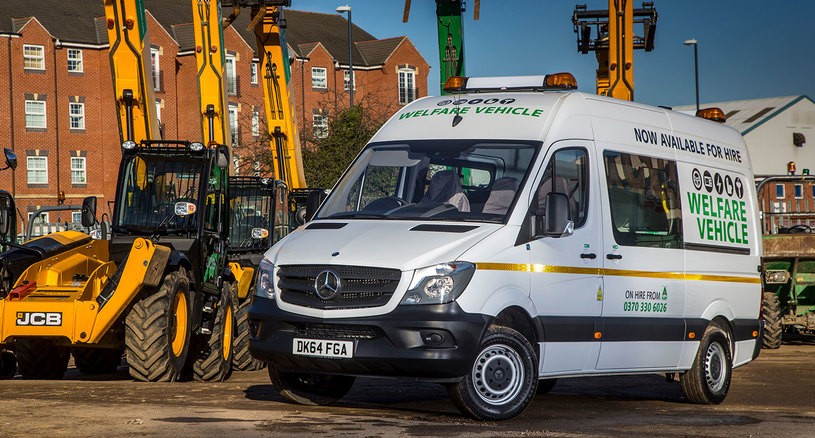 Site Storage & Containers
Protect your tools and equipment from theft and vandalism using our secure site storage.
Whether it's a home renovation or a construction site, we have a range of security stores and storage containers available in different sizes to suit all of your requirements.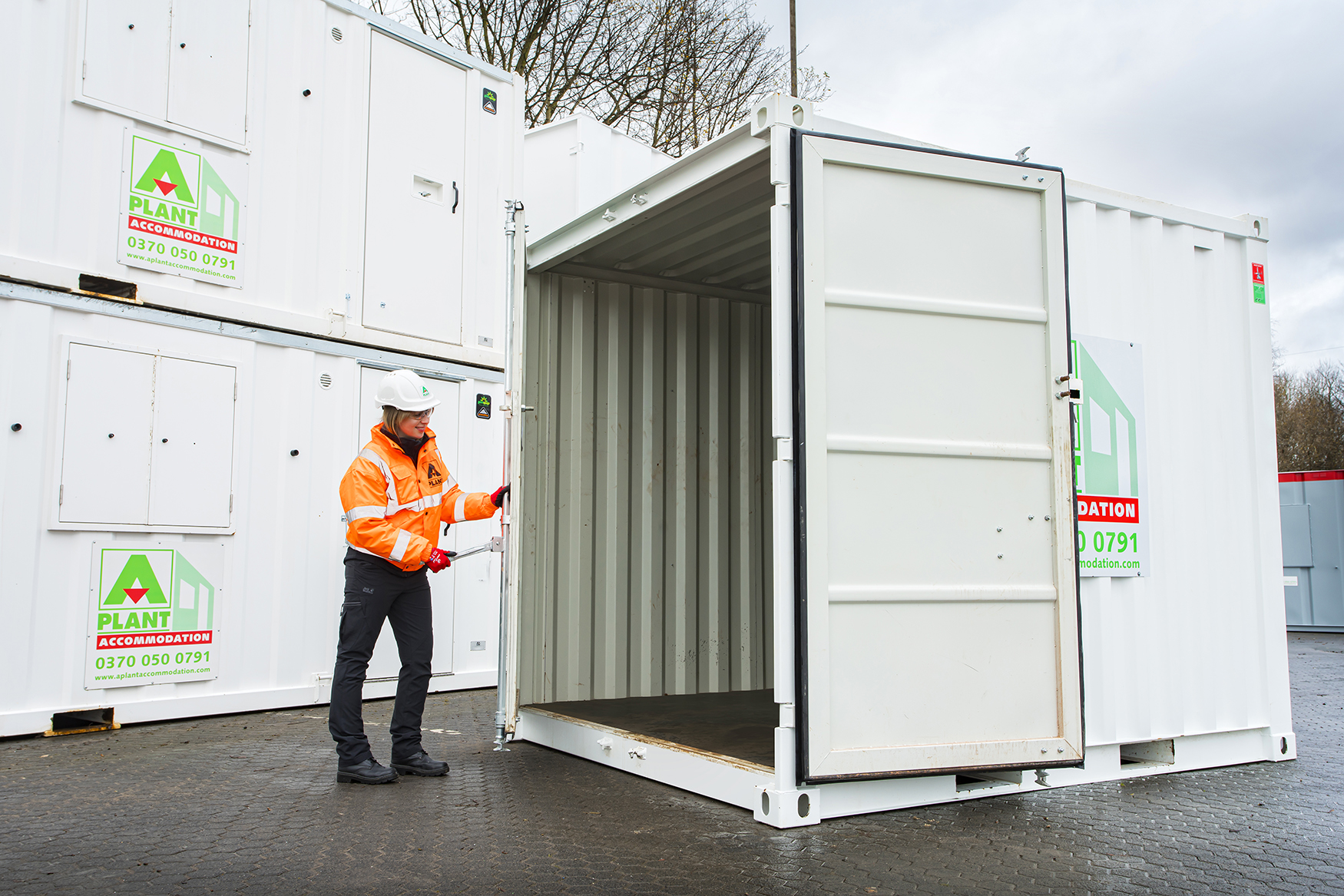 Serviceloos / Portable Toilets
Our range of portable toilets are fully self-contained, completely private, light and airy and well ventilated. Our emphasis is on service - we operate a weekly empty, clean and consumables replenishment service throughout your hire. We are a registered waste carrier and can supply all of the appropriate documentation.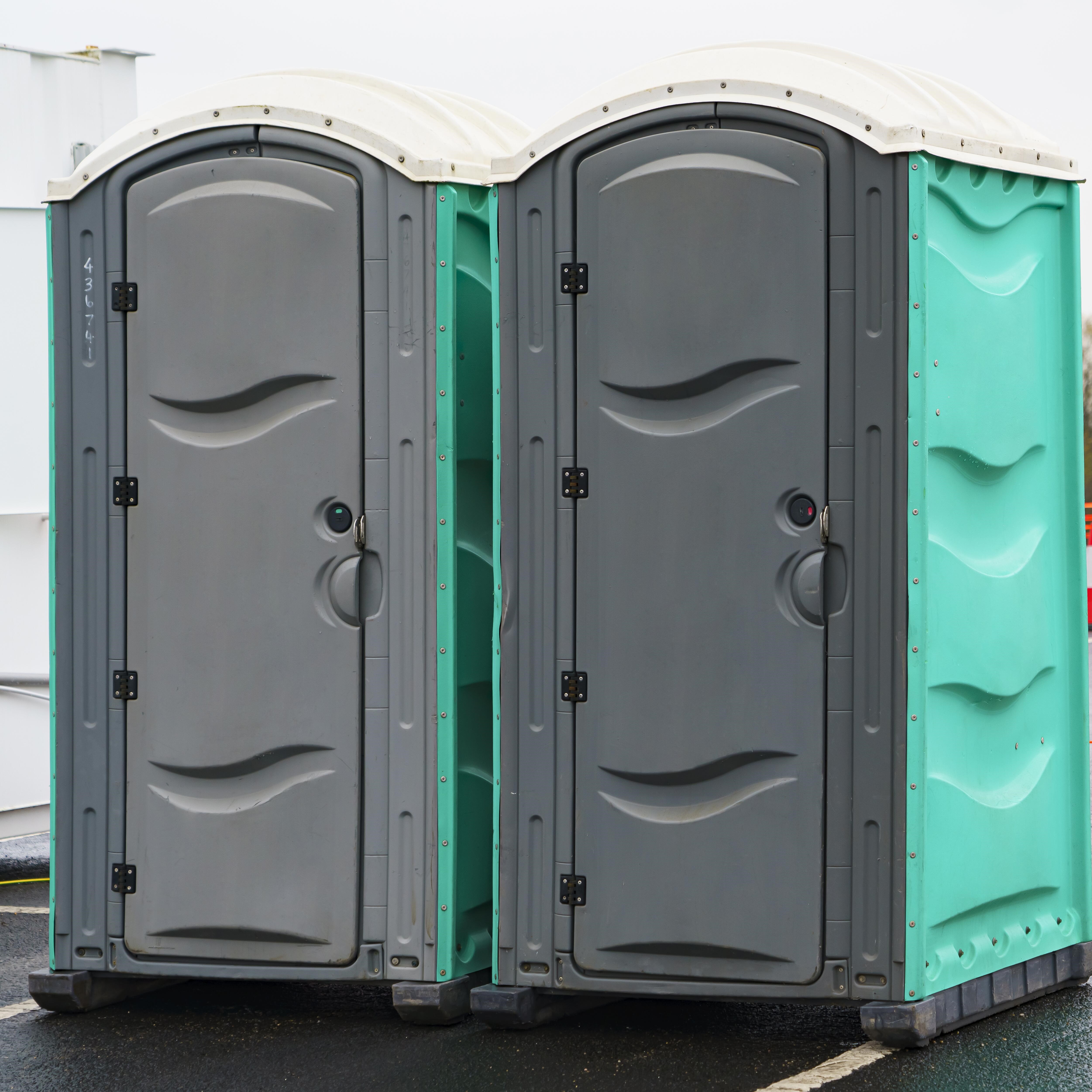 Solar Hybrid Toilets
Would you like to offer hygienic, environmentally friendly toilets on site for both men and women? With a clean, clear odourless flush, hot running water, plenty of light, a cosy heated interior and a top-rated environmental performance, you can provide inviting facilities using our solar hybrid toilets.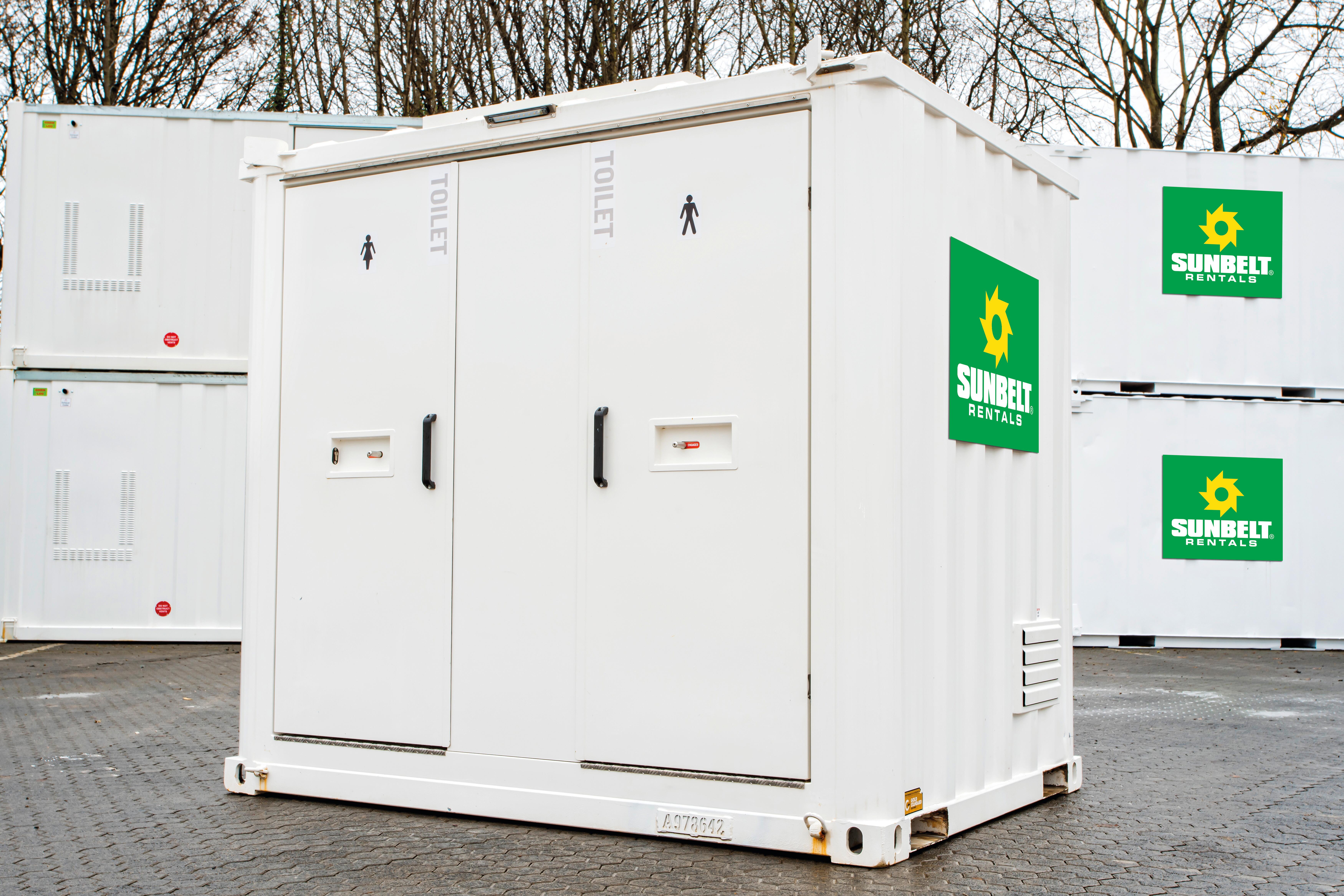 Case Studies
Find your nearest Accommodation depot
Our accommodation solutions are available from depots nationwide, find your nearest here
Find an Accommodation Depot