Motorola Licence Free Radios
Motorola Licence Free Radios
These radios do not require a license to operate, giving you the freedom to communicate with your workforce, at a much lower cost than licensed radios. The below radios are all available to purchase only.
Motorola XT420
With crisp, clear audio throughout the workplace and exceptional durability, the XT420 delivers great performance even with hard use in high noise, harsh conditions.
Built-in 1500mW Loudspeaker with Wind-Noise Reduction
Durable, Water-Resistant
Meets Military Standard 810 C, D, E, E and G plus IP55
Antimicrobial Protection Coating
8 pre-programmed channels
VOX Capable With or Without Accessory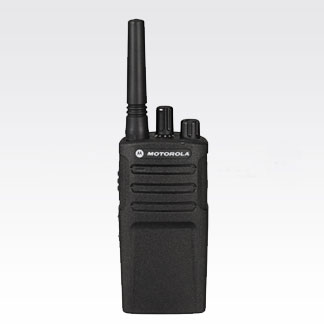 Motorola T82 Extreme
With an IPx4 rating, the T82 Extreme is weatherproof and able to withstand the harshest environments. These units come with a choice of Twin, Quad or RSM packs.
Twin/Quad Packs:
Durable, Weatherproof, IPx4 rating
Hidden display gives radio status including battery level indicator
Dual power - AA standard alkaline batteries or rechargeable NiMH batteries (included).
Micro USB charging compatible with drop in-charging deck accessory
16 channels* plus 121 privacy codes
2.5 mm headset jack for accessory
LED torch
Vibrate alert & Hands-free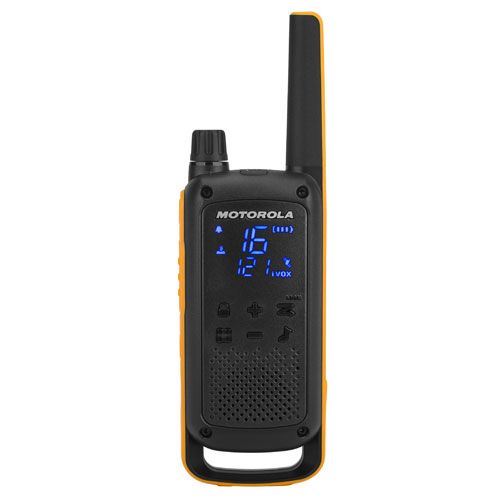 Motorola Twin Pack of T62
The T62 is compact, lightweight and easy to carry, coming packed with features for effective communications.
Twin Pack of T62 Blue & Black or Red & Black Radios.
Backlit Display
Scan/Monitor
Micro USB charging and compatible with drop in-charging deck accessory
16 channels* plus 121 privacy codes
Hands-free
NiMH 800 mAH battery included for up to 18 hours, 1300 mAH high capacity option for up to 29 hours or standard AA batteries can be used
Mains Charger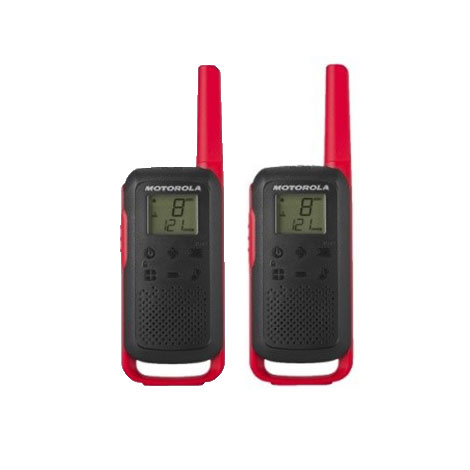 Radio Accessories
Get the most out of your communication with our range of radio accessories here.
Radio Accessories
4G Wireless Router
Get the fastest connectivity around your site with our 4G Wireless router here.
4G Wireless Router