Trakway
Award-winning ground protection
SUNBELT RENTALS TRAKWAY
Trakway was once a military-exclusive product, until our founder purchased and redesigned the army's roll-out roadway into extruded aluminium box panels. Trakway is now a system used the world over. At 95% recyclable construction, it is the most eco-friendly system available.
You may wish to use your trakway to access fields and sites that are usually inaccessible to vehicles, plant or pedestrians.  Our modular bridge systems can provide the ultimate in temporary access, bridging streams, unequal ground and all sorts of landscape complexities.
Lion Panel
Our market-leading heavy-duty system Lion Panel, is the 5th generation and has won numerous awards. Its dual-sided, multi-connected design enables this roadway to carry incredibly high loads across very poor terrain. It has now become a name that's sought after in our market. Often copied but never beaten.
Slip resistance: lowest rating
Load capability: infinitely configurable for any load
Width: 3000mm
Depth: 52mm
Length: 2,410 (linked together)
Area: 7.23 sq m
Weight per panel: 284kg
Accessories: edge ramps, cable ducting/speed ramps, ground pins
Material: 99% recycled aluminium
Install: lorry crane
Note: We often provide other aluminium systems which may differ slightly in size, please check when enquiring.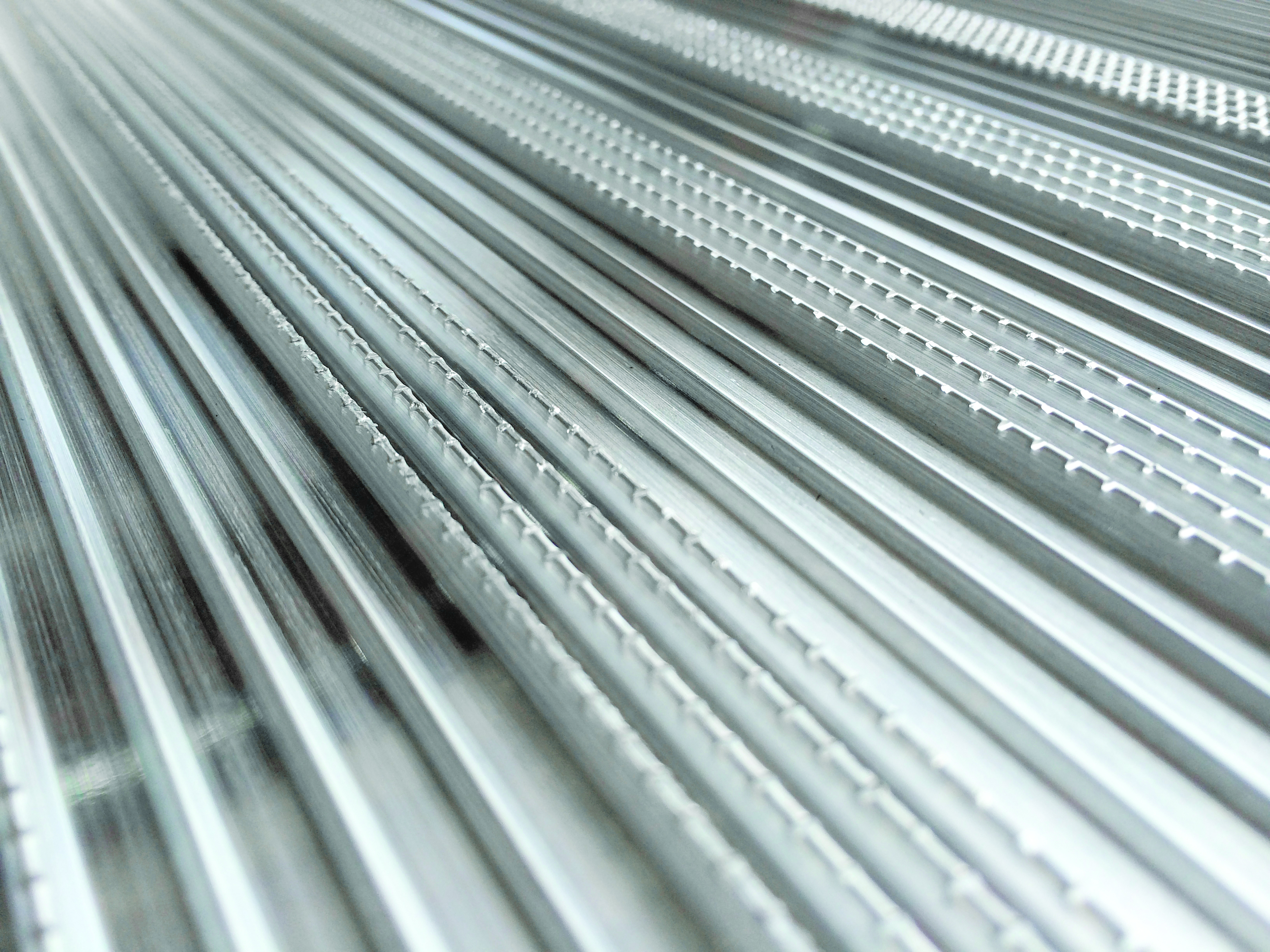 TuffTrak
TuffTrak is our alternative to aluminium systems. It does not conduct electricity, and so is ideal for working on or near power lines. TuffTrak can be deployed in areas of high theft risk.
Slip resistance: lowest rating
Load capability: 70 tonne
Width: 3,000mm
Depth: 38mm
Length: 2,500mm
Weight per panel: 295kg
Material: UHMWPE

Install: lorry crane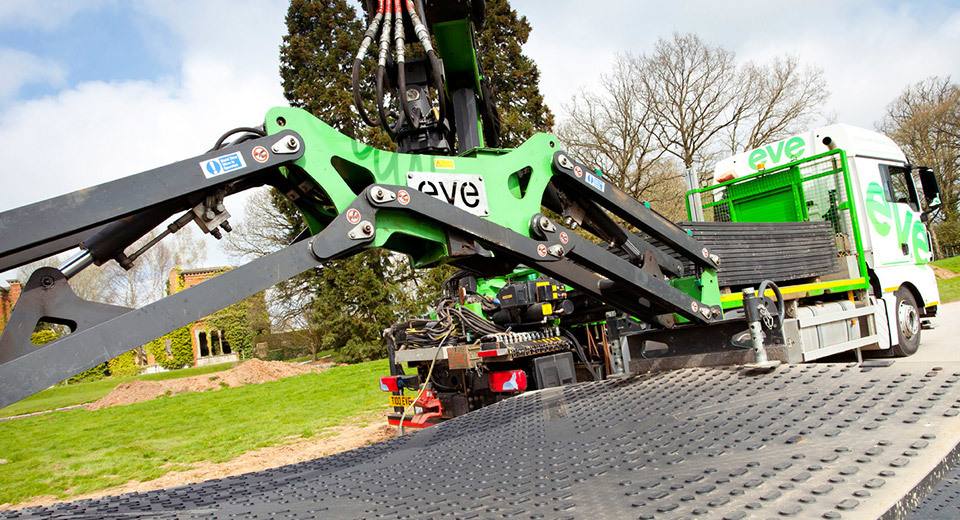 TigerTrak
Groundsmen the UK over, endorse our heavy-duty pitch protector. Developed with insight from leading sports turf scientists, this hand-installed, boltless and seamless trakway will protect a Premiership club's pitch levels from the heaviest staging and HGV abuse.
Slip resistance: lowest rating
Width: 3,000mm x 603mm
Depth: 35mm (seamless with Supa-trac)
Length: 603mm
Weight per panel: 47kg
Accessories: edge ramps, ½ panels (1,500mm)
Material: 99% recycled aluminium

Install: by hand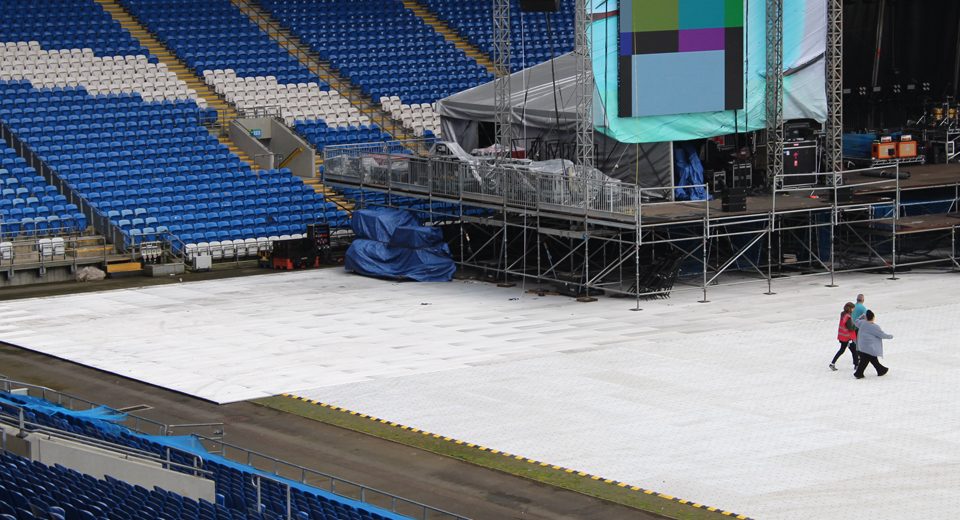 Supa-trac
The world-leader in pedestrian access, easily hand-installed ground protection. Supa-trac can be configured in any shape or format. Clipped all-round, it's a safe and secure solution for all pedestrian, disabled access and ground protection.
Slip resistance: lowest rating
Width: 960mm
Length: 220mm
Weight per panel: 2.02kg
Area: 3.16sq m (15 panel sheet)
Accessories: black and yellow edge ramps
Material: white or grey plastic
Install: by hand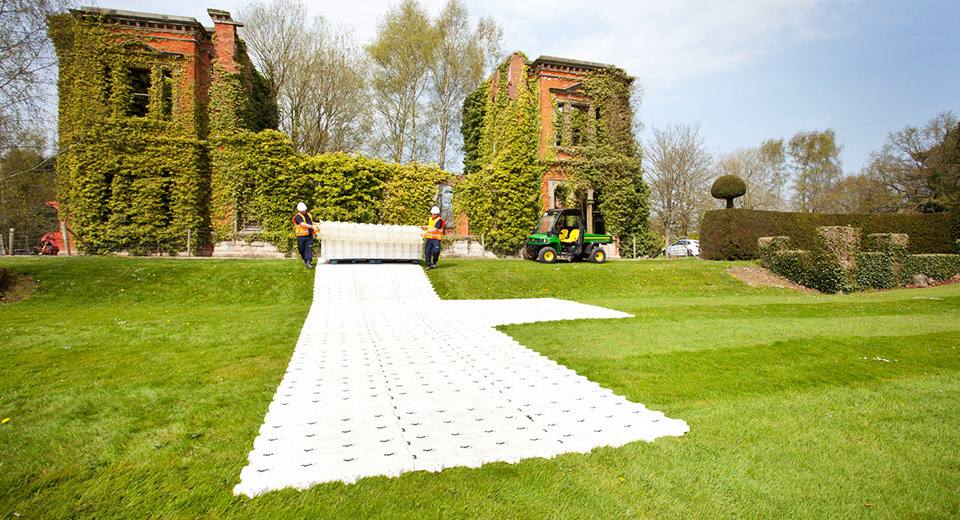 Download Brochure
To download the Sunbelt Rentals Trakway, Barriers & Fencing brochure, please
Download Brochure
For all enquiries
Please talk to our specialist team on 0330 127 6853 or
Email Us