PEACE OF MIND
Safety is our absolute priority for our people, for you and for everyone we come into contact with.
We are proud to be regarded as world class leaders in safety, achieved through our dedicated SHEQ teams and rigorous control processes and audits. Our wide range of accreditations below can provide you with peace of mind that we have been heavily audited and proved to offer the highest levels of quality, service and safety.
We are proud to have been awarded ISO standards for:
ISO 9001 - Quality Management
ISO 17020:2012 UKAS accreditation for Inspection is for our Sunbelt Lifting Business Unit only covered by certification to the 2012 version. The standard covers the completing of inspections whether in-house or external.
ISO 17025:2017 UKAS accreditation for Calibration is for our Sunbelt Test and Monitoring Stokesley Depot only covered by accreditation to UKAS and certification to the 2017 version. The standard covers the completing of calibrations in Laboratory conditions to UKAS standards.
ISO 14001 - Environmental Management
ISO 45001 - Occupational Health and Safety Management 
ISO 50001 - Energy Management
Customers can take assurance that we have been independently assessed to the requirements of these quality management standards for the products and services we provide.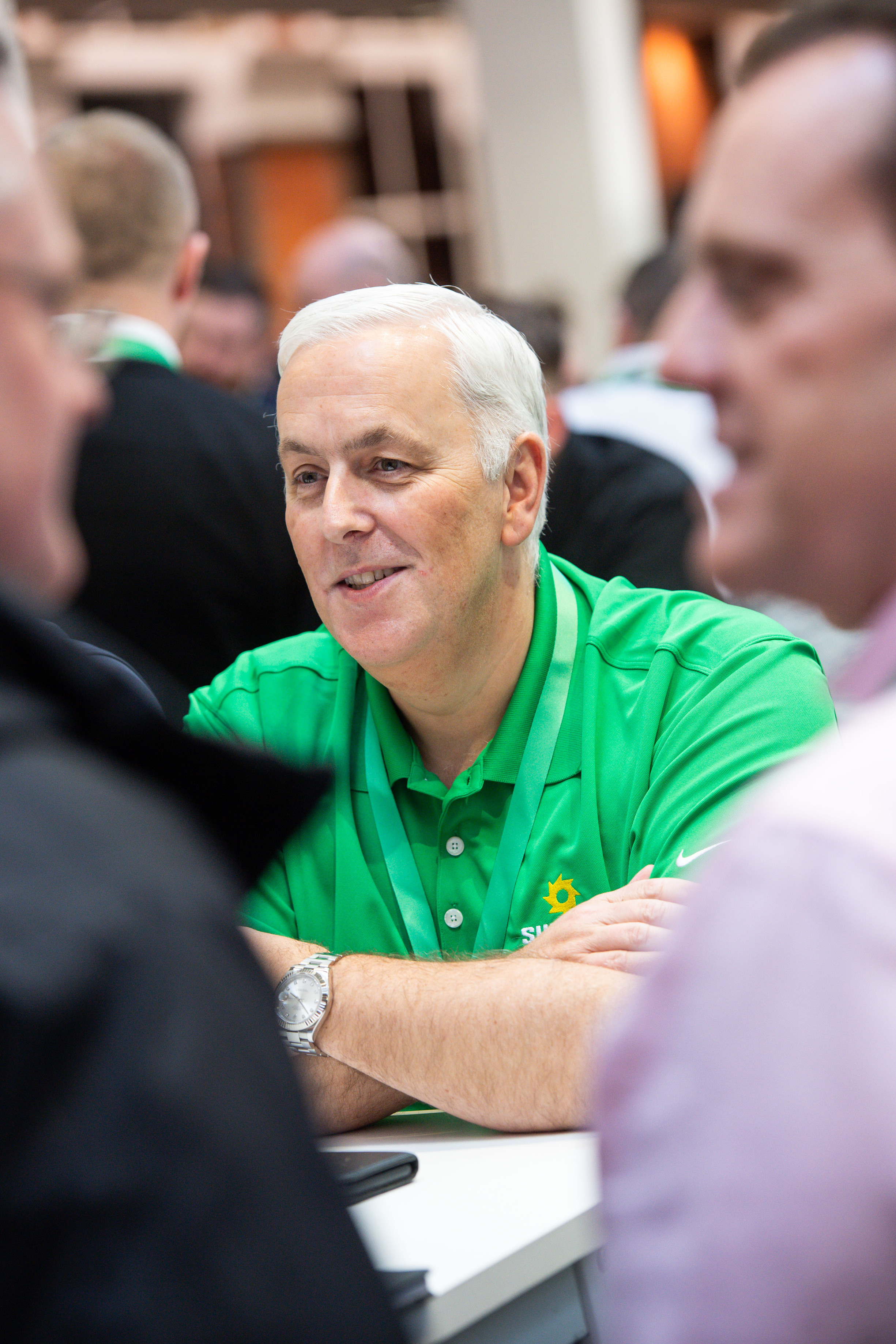 Gold - FORS ID : 000259

The Fleet Operator Recognition Scheme is an accreditation scheme encompassing safety, fuel efficiency, vehicle admissions and improved operations. We are 'Whole Fleet Accredited' with the vast majority of service centres 'Gold' rated.
Hire Association Europe - SafeHire Certification

We have successfully retained the prestigious SafeHire quality mark certification.
This is awarded by the Hire Association Europe (HAE), the internationally recognised leading body for the development of the hire and rental industry.
SafeHire is a programme which recognises high standards of health, safety, quality and environmental practices carried out by rental companies. This prestigious accreditation was awarded after a rigorous inspection, including a detailed audit of twelve depots randomly selected by the HAE to represent a cross-section of the business, to ensure they met its stringent safety and quality criteria.
Hire Association Europe - Membership No. 573

The Hire Association Europe (HAE) is the leading trade association for the hire industry.
Formed in 1974, the HAE represents 1,000 member companies operating over 3,000 hire and rental outlets. It plays a strategic role in support of the promotion and protection of the hire industry and has close links with government agencies both in the UK and Europe.
IPAF - Membership No. 203

  The International Powered Access Federation (IPAF) is an awarding body which approves operator and demonstrator courses for those using Mobile Elevating Work Platforms (MEWP's) such as scissor lifts, self propelled booms, trailer mounted booms and personnel lifts. Courses offered by Sunbelt Rentals Customer Training Solutions are approved by IPAF. All successful attendees receive an IPAF PAL (Powered Access Licence) card, which is valid for five years and is recognised by both the Health & Safety Executive (HSE) and the Main Contractors' Group (MCG). PAL cards provide proof that operators have undergone and completed adequate training to a recognised standard. Many workplaces will insist on viewing the card before operators are allowed to position, set up or operate MEWP's.
PASMA
The Prefabricated Access Suppliers' and Manufacturers' Association (PASMA) is an awarding body which promotes the safe use of Mobile Access Towers. Sunbelt Rentals Customer Training Solutions offers a one-day Access Tower Training Course, which is independently approved by PASMA. Successful candidates receive a PASMA identity card, which identifies that the person has received universally-recognised training on mobile access towers.
Construction Plant-hire Association - Membership No. M5976

The CPA (Construction Plant-hire Association) is a professional association for plant hire professionals in the UK. It was originally named the Contractors Plant Association, before changing its name in 1985. The CPA's membership comprises in excess of 1,400 companies, who jointly represent over 90% by turnover of all UK construction plant hire.
For over 60 years, the CPA has worked to establish a professional, regulated environment for the hire of plant and equipment, providing an opportunity for plant hire companies to demonstrate that they work to ethical codes of conduct, and for those wishing to hire, the means of identifying reputable and reliable providers. Through its membership, the CPA has a powerful voice within industry and government on all matters relating to construction and the hire of plant.
IOSH

The IOSH Managing Safety course is designed to enable employees to manage safely and effectively in compliance with both their organisations policy and best practice in health and safety. All of our Depot Managers are required to complete the five day Managing Safety course.
British Safety Council

We are a member of the British Safety Council, which is committed to keeping people safe and healthy at work. The British Safety Council is a global organisation working with businesses to enhance their Health, Safety and Environmental management.
Modular & Portable Building Association

The MPBA is a professional body for the promotion of the modular and portable building industry. Represented on the British Standards Committee, the Association has published several Codes of Practice, some of which have subsequently been incorporated into British Standards. 
The Association for Road Traffic Safety and Management

The Association for Road Traffic Safety and Management (ARTSM) is the trade body for companies that manufacture and supply traffic signs in the UK. Members are committed to adhering to all relevant national and European standards.
Lifting Equipment Engineers' Association - Membership No.591

The Lifting Equipment Engineers' Association (LEEA) is Europe's leading association for lifting equipment. Sunbelt Rentals Lifting is a full member of the association. The LEEA was founded in 1944 as the Chain Testers' Association of Great Britain and the name was changed in 1988 to more accurately reflect the activity of the members.
The association represents two main classes of member. The primary class are companies which test, examine and certify lifting equipment include original equipment manufacturers of series produced equipment, bespoke equipment manufacturers, hire companies, equipment retailers, maintenance companies and training companies. The secondary class of associate members are mainly larger organisations which, because of the amount of equipment they use, require in-house specialist knowledge of lifting equipment.
Pipeline Industries Guild The Pipeline Industries Guild (PIG) was formed in 1957 and is the only association worldwide to cater directly for the needs of the pipeline industry. The Guild's membership comprises those with interests in pipelines worldwide, transporting hydrocarbon products, chemicals, water, wastewater, and many other substances, both on and offshore.
All are governed by the industry's need to combine quality with safety, while at the same time meeting all the latest environmental and legislative requirements.
Portable Sanitation Europe

Portable Sanitation Europe (PSE) is an industry body comprising suppliers of portable sanitation units across the UK and Europe. All members must follow a code of practice, such as complying with Environmental Protection and Health and Safety legislation.
RISQS - Membership Supplier No. 2334

RISQS is the UK Rail industry supplier qualification and verification scheme, designed to assure the quality of products and services bought by the rail industry. It is administered on behalf of the rail industry by the Achilles Team and is supported and used by close to 80 of the major rail companies throughout the UK. Sunbelt Rentals Rail is registered with RISQS for the supply of numerous product groups.
RISQS Five Star Rail Ratings

We have been awarded five stars in the Railway Industry Supplier Qualification Scheme (RISQS) audit. Five stars is the highest possible rating that can be achieved in the RISQS audit, and it demonstrates that an organisation's business management system meets the Network Rail Sentinel Health, Safety, Operational and Competence standards required for working in the rail environment. It provides an independent, third party qualification assessment of the capability to provide products and services to meet customer requirements and the demands of the rail sector.
BuildingConfidence - Membership No. 4900248

In partnership with Achilles Information Ltd, BuildingConfidence accreditation is designed to assess the construction industry supply chain in the key areas of safety, environment, sustainability, quality, occupational health and finance.
Constructionline - Membership No. 56907 - Gold Memeber

Constructionline is the UK's register of pre-qualified local and national construction and construction-related contractors and consultants. NPQS has been developed as a complimentary service which focuses on non-construction activities allowing buyers to use the Constructionline database as a one stop shop for all pre-qualified suppliers.
Over 12,500 contractors and consultants, ranging from sole traders and small specialist firms to large multi-nationals, are registered with Constructionline/NPQS. They have 1,500 plus buyers across the UK range from large central government departments and agencies to Local Authorities, Housing Associations, Universities and NHS Trusts.
safecontractor - Membership No. F14049

safecontractor is the fastest growing health and safety accreditation scheme in the UK, with more than 200 major clients and over 18,000 contractor members. Registered members with the safecontractor scheme include clients and contractors from a wide range of professional disciplines working within a number of industry sectors. With its increasing membership and growing profile in the UK, the safecontractor scheme is now used by many large organisations as a way of obtaining competent contractors or service providers.
UVDB Verify - Membership No. 016874

The Achilles Group is the leading provider of supplier management services, pre-qualifying 20,000 suppliers of goods and services to major sectors of the economy including utility companies. The Achilles Group is the leading global provider of supplier management information; delivering a portfolio of strategic sourcing, tender management, decision support and collaboration technologies in an integrated solution that builds collaborative communities for buyers and suppliers, reduces purchasing costs, promotes corporate responsibility and shortens the procurement cycle across many sectors of the economy.
CHAS

With 550 buyer members and over 48,000 suppliers on its database, the Contractors Health and Safety Assessment Scheme (CHAS) is not only the largest but also the fastest growing Health and Safety accreditation scheme in the UK. CHAS assesses an organisation's Health and Safety policies and procedures and ensures they meet required standards.
Scottish Plant Owners Association

The Scottish Plant Owners Association is an unincorporated trade association founded in 1950. Funded by member subscriptions, SPOA's guiding aim is to further the interests of its members. Key SPOA outputs are the Conditions of Hire and Members Handbook incorporating survey of hire rates. Key relationships are with ConstructionSkill (SPOA supports the construction industry levy) and other trade associations and organisations. A main area of emphasis is on the training requirements imposed on plant operators and the Executive Committee closely monitors developments in the Construction Skills Certification Scheme (CSCS) and Construction Plant Competence Scheme (CPCS).
United Kingdom Onshore Operators Group

 We are members of UKOOG which is the representative body for the UK onshore oil and gas industry including exploration, production and storage. The organisation's objectives are to:
Enhance the profile of the whole onshore industry (both conventional and unconventional)
Promote better and more open dialogue with key stakeholders
Deliver industry wide initiatives and programmes; and
Ensure the highest possible standards in safety, environment management and operations
The body is the only onshore oil and gas body recognised by the UK Government.
Supply Chain Sustainability School Partner
We are proud to be active Partners of the Supply Chain Sustainability School. The School works with partners in the construction and infrastructure world to collaboratively move towards a brighter, more sustainable future. Our partnership represents our commitment towards delivering world class sustainability and quality standards, whilst reducing the environmental and social impact on our projects.
CONSTRUCT

CONSTRUCT is the trade association for organisations working in the concrete structures industry. CONSTRUCT members are directly responsible for the safety and efficiency of virtually every in-situ concrete frame and associated structure built anywhere in the UK. As a CONSTRUCT member, Sunbelt Rentals demonstrated that the company is actively involved in the concrete sector through our Formwork & Falsework business and also surpassed relevant industry performance and Health and Safety standards.
Rail Plant Association (RPA) – Membership Number R089

The Rail Plant Association (RPA) is a limited liability company that launched in 1999. The main purpose of the RPA is to look after the interests of its members who hire specialist plant and equipment for use on the railway infrastructure.
The Survey Association (TSA)

The Survey Association was formed in 1979. The role of TSA is to promote best practice amongst its members, provide a forum for members for discussion, debate and continuing professional development and provide guidance on new methods and techniques.
Lantra Awards Approved

Lantra Awards is a nationally recognised awarding organisation. With over 40 years of experience, they develop training courses and qualifications to meet the needs of employers and learners. We are an approved sector scheme centre.
Rail Alliance - Membership No. 0641

We are an active member of the Rail Alliance which spans all aspects of the railway sector and its support industries. As a Rail Alliance member Sunbelt Rentals Rail regularly collaborates with suppliers and customers to develop and promote innovative and sustainable solutions for the benefit of the industry.
Avetta Consortium

Avetta is a leading supply chain network. It provides qualified and certified suppliers to a range of customers.
Ciras – membership number C0095

Confidential incident reporting and analysis system that ensures safety, health or other concerns are captured internally and with CIRAS help, investigated to a successful and satisfactory conclusion.
Construction Health and Safety Group - membership number MEM/G25

One of the premier safety groups and main providers of construction safety training in the UK.
Altius Assured
After undergoing full and detailed compliance checks, Altius has certified us as 'Altius Assured'. This further demonstrates our commitment to SSIP and customer requirements.
Inspection services working to ISO/IEC 17020:2012 Standard

 The United Kingdom Accreditation Service (UKAS) is the sole national accreditation body recognised by the British government to assess the competence of organisations that provide inspection services. The accreditation of compliance with the ISO/IEC 17020:2012 standard which is lodged with the UK based international accreditation body, UKAS, recognises that policies, practices, and procedures are consistent in terms of quality, independence, impartiality, and conformity and that necessary expertise in both the products which are inspected, and the services which are provided. 
Click here to find out more about our Lifting Inspection services>>