SUNBELT RENTALS IS THE LEADING PROVIDER OF TEMPORARY WALKWAY SOLUTIONS FOR HIRE.
Whatever the application, site conditions, and duration of hire, our offerings are tailored to meet your specific needs. Our systems protect pedestrians from the surface and the ground beneath them. Plus, a range of accessories to suit your specific requirements.
We have the options and expertise to offer and guarantee the perfect solution.
We have depots throughout the UK, allowing you to rent temporary walkways regardless of location. This not only saves on transportation costs but also helps to reduce CO2 emissions. Many of our products are also made from recyclable materials and are recycled at the end of their useful life.
Our pedestrian access systems are simple and quick to install and de-rig, ensuring minimal delays to site operations. And our network of installations crews are available if you need them.
We prioritise safety. When you hire our temporary walkway, you can be confident that every user will be safe. All our products are made with anti-slip treads to reduce the possibility of slips, trips, and falls. 
OUR PEDESTRIAN ACCESS PRODUCTS
SUPA-TRAC

Our plastic temporary walkway and pitch covering system is easy to install and perfect for pedestrian access on every site.

TERRAPLAS

Terraplas is a plastic temporary walkway and pitch covering system perfect for pedestrian access.

EUROMAT

Easily create temporary roadway access for rubber-tyred vehicles with our man-handleable, plastic medium-duty system.

TIGER TRAK

Our heavy-duty turf and ground protection system provides vehicular and pedestrian access in one go.
NEED HELP CHOOSING THE RIGHT PEDESTRIAN ACCESS AND TEMPORARY WALKWAY PRODUCT?
Temporary walkways are portable surfaces that can be used to create safe and accessible paths for pedestrians in a variety of environments. They are ideal for use on construction sites, outdoor events, disaster relief zones, and other areas where permanent walkways are not available or feasible.

Temporary walkways offer a number of benefits, including:

- They are safe and easy to install and remove.
- They are durable and can withstand heavy foot traffic.
- They are versatile and can be used in a variety of environments.
- They are cost-effective and affordable to rent.

Temporary walkways come in different materials, such as aluminium, plastic, and timber. Each type has its own pros and cons.

Aluminium walkways are light and easy to move, but not as strong as plastic or timber walkways. Plastic walkways are strong and versatile, but can be more expensive than aluminium walkways. Timber walkways are the strongest type of walkway, but also the heaviest and hardest to move.

Sunbelt Rentals offers a wide range of pedestrian access solutions, including temporary walkways, ramps, and stairs. We can help you choose the right solution for your needs and budget. Contact us today for a free quote.

The cost of renting temporary walkways depends on a number of factors, including the type of walkway, the quantity required, and the duration of the rental. Sunbelt Rentals offers competitive rates on all of our pedestrian access equipment.

Sunbelt Rentals can provide you with detailed instructions on how to install your temporary walkways. We also offer installation services if required.

 

Temporary walkways are easy to clean and maintain. Simply sweep or brush away any dirt or debris, and rinse with water. You can also use a mild detergent if necessary.

 
Metrics Section
Nearly 1 million square meters of Trakway
Over 300 engineers and installation crew
7 dedicated depots across Europe
Emergency response
Talk to us today about your Trakway needs
YOU MAY ALSO BE INTERESTED IN...

Sunbelt Rentals' pedestrian access and temporary walkways solutions are versatile and durable, making them ideal for a wide range of projects. Whether you need to create a safe and accessible path for pedestrians on a construction site, an outdoor event, or a disaster relief zone, we have a solution that can meet your needs.
Our case studies showcase how our pedestrian access and temporary walkways have been used to overcome a variety of challenges and achieve success. From providing safe passage for workers and visitors on difficult terrain to protecting fragile ecosystems, our walkways have proven to be a valuable asset for our customers.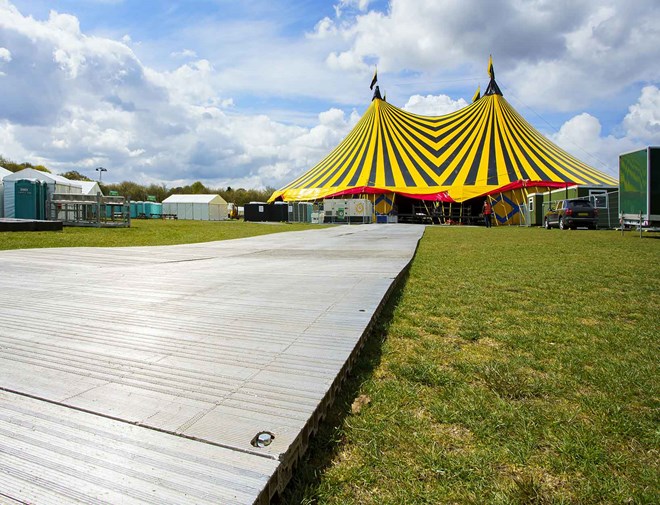 Sefton Park Test Pilot Event
The Liverpool Pilot Event was the UK's first post-lockdown outdoor gig. Hosted on 2nd May 2021 at Liverpool's Sefton Park under a huge Big Top tent, the event formed part of a scientific experiment to help get the live music industry back up and running in a safe and secure way.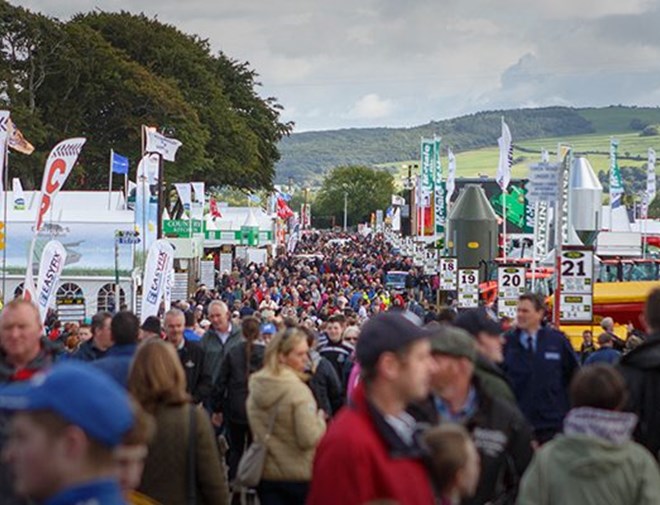 National Ploughing Association
The historic National Ploughing Championships have been running annually in Ireland since 1931. Made up of an agricultural show and a ploughing contest, it is Europe's largest outdoor exhibition, attracting 1,700 exhibitors and just under 300,000 attendees. The three-day event sees an average of over 35 million euros being spent.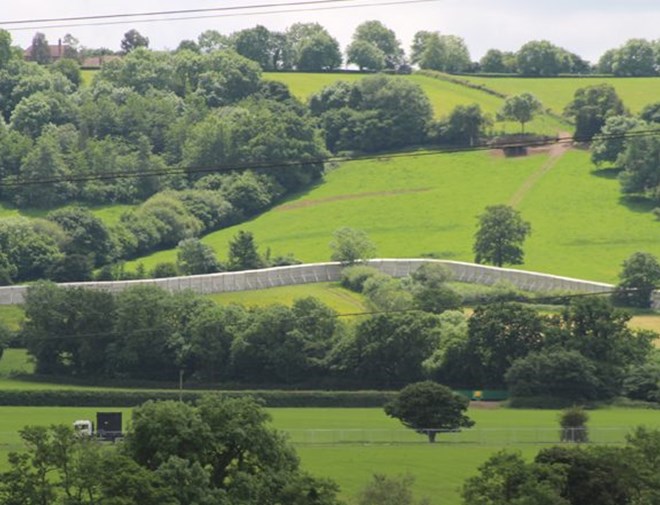 Glastonbury Festival
As the largest greenfield music and performing arts festival in the world, Glastonbury was established in 1970, becoming an annual fixture in the 1980's and growing to become the major event in British culture it is today.
Glastonbury does have fallow years. These are taken mostly at five-year intervals and are intended to give the land and local population a break as the festival attracts hundreds of thousands of visitors each time, with the peak set at 300,000.