FOR OVER 60 YEARS, SUNBELT RENTALS HAS PROVIDED HEAVY-DUTY ACCESS SOLUTIONS TO ALL SECTORS, FROM INFRASTRUCTURE AND EVENTS TO PUBLIC COMPANIES AND LOCAL CHARITY ORGANISERS.
We have the largest fleet of heavy-duty Trakway for hire in the industry, each engineered to meet specific project requirements.
Not only will you find the right products for your project, but you will also receive expert advice and support. We'll consider the ground conditions, relevant operational vehicles, weight and volume of vehicles, and the duration of hire before advising on the correct solution.
Our cradle-to-grave service covers each project's commercial, operational and safety aspects. And we work seamlessly alongside other contractors on site.
We invest in replacing and maintaining equipment and our people with ongoing skills and mandatory safety training.
When you work with us, you will be working with the best every step of the way.
OUR HEAVY-DUTY TRAKWAY AND TEMPORARY ACCESS PRODUCTS
TUFFTRAK

A plastic, lightweight temporary roadway system for heavy-duty vehicle and pedestrian access.

EMTEK PANELS

Wooden, heavy-duty track panels designed for boggy and wet areas.

LION PANEL

Our dual-sided temporary roadway system is fit for pedestrian and heavy-duty vehicle use and works on all terrains.

HYBRID PANEL

Versatile road mats for heavy equipment are suitable for stable, flat ground as well as contoured, rugged terrain.
NEED HELP CHOOSING THE RIGHT HEAVY DUTY ACCESS PRODUCT?
Heavy duty Trakway is a temporary access system that can be used to create a durable and stable surface over soft, wet, or damaged ground. It is ideal for use by heavy vehicles and machinery, such as cranes, excavators, and dump trucks.

Heavy duty Trakway has many benefits, including:

- Protecting the ground from damage and prevents rutting and tracking.
- Providing safe and stable access for heavy vehicles and machinery.
- It can be used in a variety of environmental conditions, including mud, sand, and snow.
- It is easy to install and remove, making it ideal for short-term and long-term projects.

Heavy duty Trakway is available in a variety of materials, including aluminium, plastic, and timber. Each type of Trakway has its own advantages and disadvantages.

Aluminium Trakway is lightweight and easy to transport, but it is not as durable as plastic or timber trackway. Plastic Trakway is durable and versatile, but it can be more expensive than aluminium trackway. Timber Trakway is the most durable type of Trakway, but it is also the heaviest and most difficult to transport.

Sunbelt Rentals offers a wide range of heavy duty access solutions, including heavy duty Trakway, ground mats, temporary roads, and bridges. We can help you choose the right solution for your needs and budget.

The cost of renting heavy duty Trakway depends on a number of factors, including the type of Trakway, the quantity required, and the duration of the rental. Sunbelt Rentals offers competitive rates on all of our heavy duty access equipment.

Sunbelt Rentals can provide you with detailed instructions on how to install your heavy duty Trakway. We also offer installation services if required.

 

Heavy duty Trakway is easy to clean and maintain. Simply sweep or brush away any dirt or debris, and rinse with water. You can also use a mild detergent if necessary.

 
Metrics Section
Nearly 1 million square meters of heavy duty Trakway
Over 300 engineers and installation crew
7 dedicated depots across Europe
Emergency response
Talk to us today about your Trakway needs
YOU MIGHT ALSO BE INTERESTED IN...
PEDESTRIAN ACCESS & TEMPORARY WALKWAYS
Sunbelt Rentals' heavy duty Trakway is a versatile and durable solution for a wide range of projects. It can be used to create safe and stable access over soft, wet, or damaged ground, making it ideal for construction sites, outdoor events, and other challenging environments.
Our case studies showcase how our Trakway has been used to overcome a variety of challenges and achieve success. From creating temporary roads to protecting delicate ecosystems, our Trakway has proven to be a valuable asset for our customers.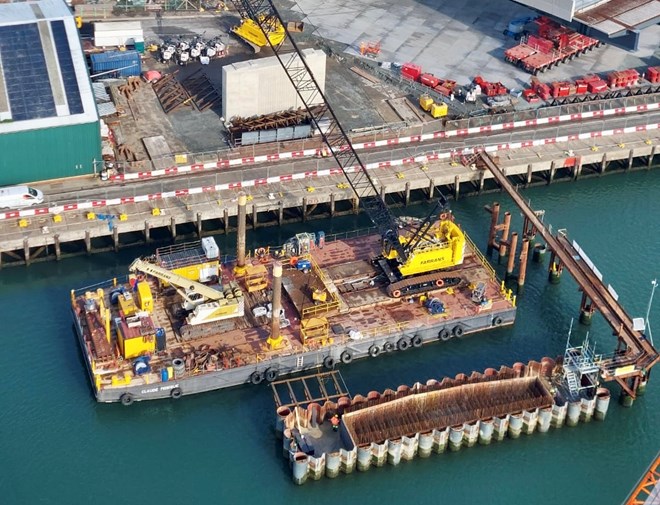 Gull Wing Bridge
The Gull Wing Bridge is an innovative piece of infrastructure located in Lowestoft, being delivered by Suffolk County Council and built by Farrans Construction. The bridge over Lake Lothing will provide a much-needed third crossing point, helping to reduce traffic congestion in the town, regenerate the area and attract new investment.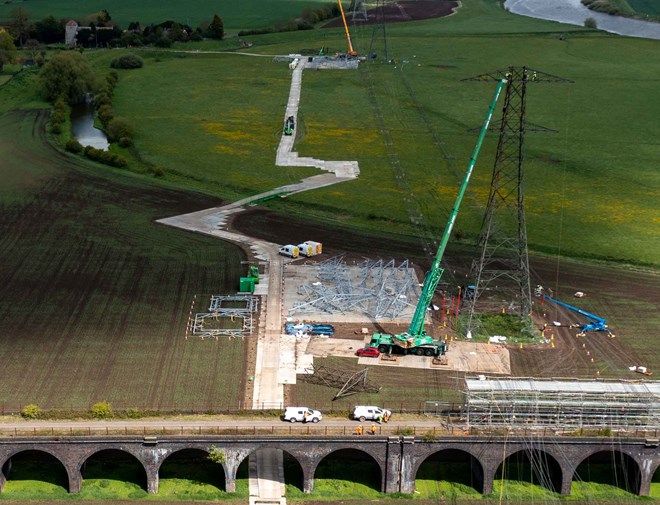 High Marnham Overhead Line Refurbishment Project
Balfour Beatty was appointed by National Grid to carry out the refurbishment of an overhead line running between Cottam and High Marnham near Newark in Nottinghamshire. In service since the mid 1960's, essential refurbishment work was required to ensure that the line continues to provide a reliable supply of electricity to homes and businesses in the area in the years to come.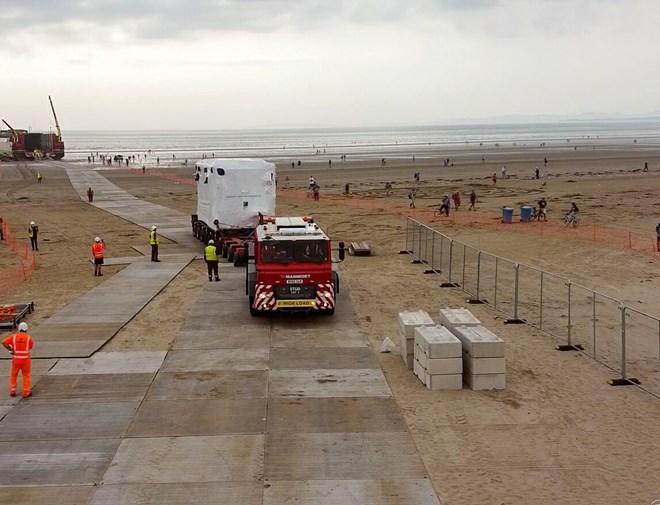 Black Rock Sands Beach Landing (Traeth y Graig Ddu)
National Grid commissioned the transportation of an electricity transformer by sea. The transformer, which weighed 128.5 tonnes, was delivered onto Black Rock Sands Beach near Porthmadog, Wales, via an 80m (262ft) barge otherwise known as the Terra Marique vessel.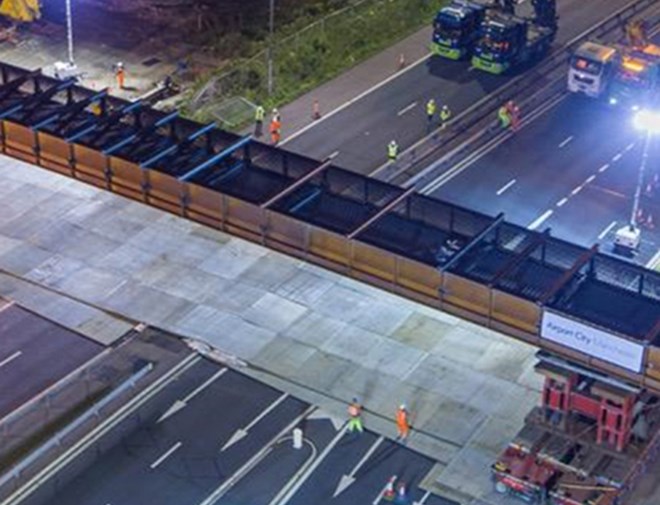 Airport City, Manchester
Sunbelt Rentals Trakway provided the perfect solution for BCEGI when installing a 400 tonne bridge at Airport City , Manchester.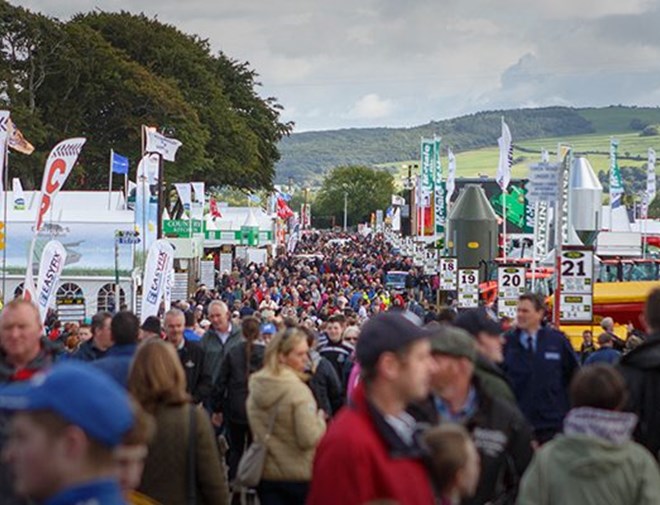 National Ploughing Association
The historic National Ploughing Championships have been running annually in Ireland since 1931. Made up of an agricultural show and a ploughing contest, it is Europe's largest outdoor exhibition, attracting 1,700 exhibitors and just under 300,000 attendees. The three-day event sees an average of over 35 million euros being spent.