PROTECT YOUR TOOLS AND EQUIPMENT FROM THEFT AND VANDALISM USING OUR SECURE STORAGE CONTAINERS FOR RENT.
Whether it's a home renovation or a construction site, we have a range of container hire options available in different sizes to suit your requirements and to efficiently manage your storage on site.
Our storage containers, available to hire in 10ft, 20ft and 32ft sizes, are fitted with lock blocks, protecting against pick, drill and saw attacks as well as preventing unauthorised duplication of keys.
With maximum tolerance on uneven ground and reliable in all weathers, choose Sunbelt Rentals for your storage container requirements.
10FT CONTAINER

• 2.44m x 2.99m
• Laminated plywood floorboards
• Galvanised locking bars
• Double winged doors

20FT CONTAINER

• 2.44m x 6.06m
• Wooden floor
• Double winged doors
• Galvanised double locking bars

SECURITY STORES

• Designed especially for the construction industry
• Available from 10ft x 8ft up to 32ft x 10ft
Feature card section
OUR ACCOMMODATION SERVICES
All of our specialist Accommodation depots have a paint oven facility which allows us to spray cabins in your corporate colours, wherever your site may be located.
Based in Chesterfield, our Customer Centre team are your dedicated point of contact, where you only have to make one call and we'll sort it all! We deal with the whole process - from the initial enquiry through to receiving the order and dealing with the relevant Accommodation service centres. Or even manage the entire project for you.
Sunbelt Rentals Project Managers have the experience and knowledge required to plan project activities, evaluate progress and implement a successful installation. Genuine specialists in what they do, our PMs can prepare risk assessments and lifting plans for your project ensuring all targets are achieved efficiently and safely.
Customer Livery

24/7 Customer Support

Project Management

National UK Supplier
FREQUENTLY ASKED QUESTIONS
We don't offer these units as part of our core fleet but would be happy to work with you if you have a requirement for this specification.

We will aim to deliver this product to you within 3-5 days

Yes. We are happy to price for the sale of these products based on new/one-trip.
Metrics Section
25,000 units in our welfare and accommodation fleet
270 specialist employees
20 lorry mounted cranes
10 depots across the UK
Talk to us today about your accommodation needs
YOU MAY ALSO BE INTERESTED IN...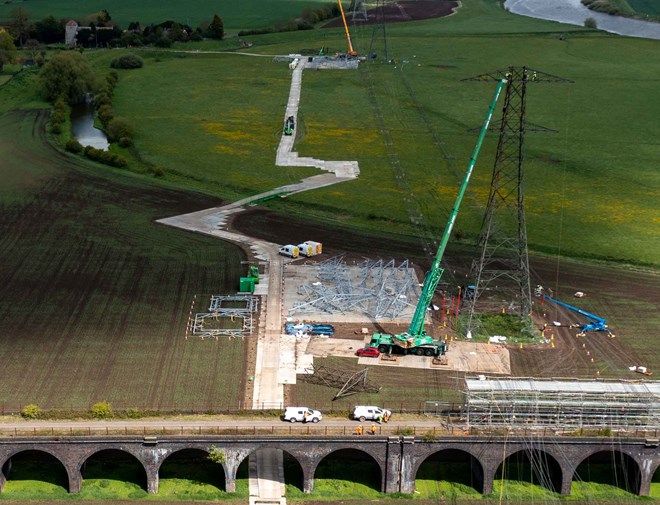 High Marnham Overhead Line Refurbishment Project
Balfour Beatty was appointed by National Grid to carry out the refurbishment of an overhead line running between Cottam and High Marnham near Newark in Nottinghamshire. In service since the mid 1960's, essential refurbishment work was required to ensure that the line continues to provide a reliable supply of electricity to homes and businesses in the area in the years to come.