The Faster, Safer and Eco-Friendly Way of Repairing your Roads
Do you have an issue with the volume of pothole repairs required across your highways network?
Sunbelt Rentals Traffic Management Smarter Road Repair is your solution.
Using the latest thermal heating technology to help with pothole solutions and road repairs, we offer a one-stop service that also includes traffic management across the whole of the UK.
With further benefits including a reduction in environmental impact through the use of just one vehicle for road repairs, zero cutting required meaning a low noise solution ideal for night-time work and a full traffic management service offered as part of the solution, contact Sunbelt Rentals today for a free demonstration of our Smarter Road Repair machine.
Traditional methods of road repair are costly, harsh on the environment, disruptive and often fail prematurely.
At Sunbelt Rentals we have invested in a revolutionary system that radically improves the road repair process. It's fast, more environmentally friendly and is more permanent.
Learn More About Smarter Road Repair
Why Work With Sunbelt Rentals?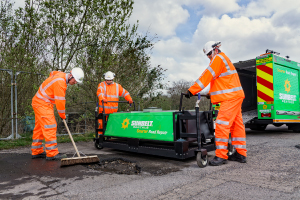 Rapid Repairs
Repairing the road is a disruption for both the council and the general public. With our Smarter Road Repair service, we will be able to repair a pothole within 15 minutes.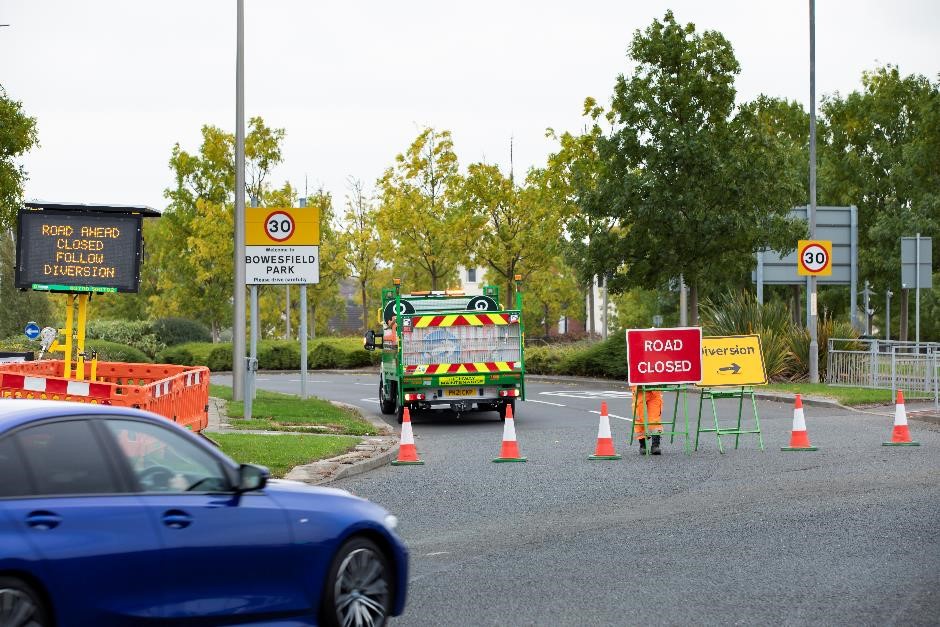 Traffic Management
We understand the stress of sourcing a team to action the road repairs, which is why we are happy to provide the traffic management equipment and personnel for all Smarter Road Repairs.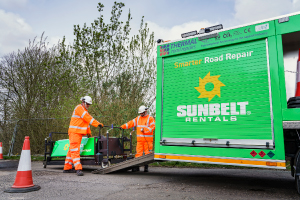 Eco-Friendly Fix
With a relentless drive to be as environmentally friendly as possible, 100% of the asphalt used will be recycled and ready to use again to provide even more road repairs for the community.
Leave The How To Us
So what's the end to end process of our Smarter Road Repair operation? Scroll along the carousel below for a full guide on the service you can expect from Sunbelt Rentals.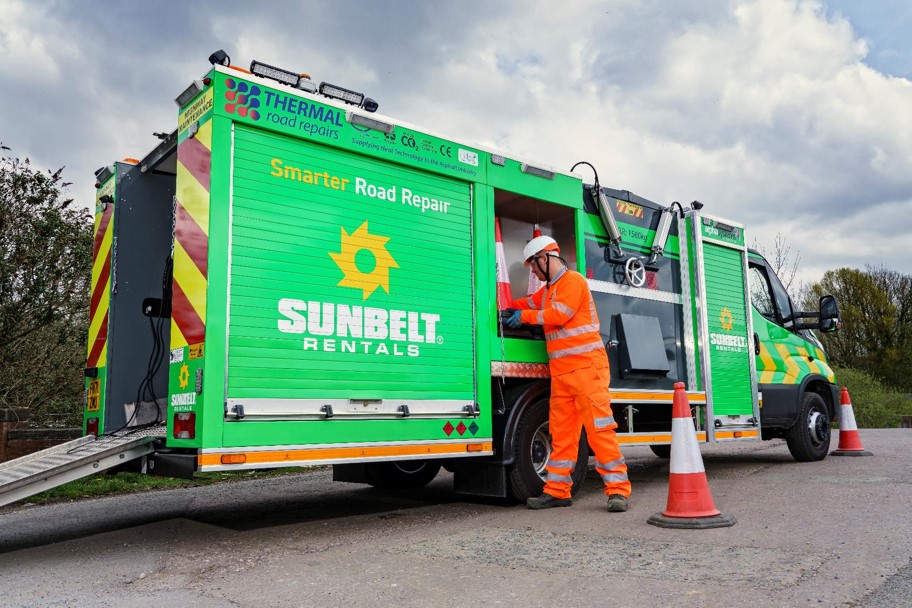 Initiating
To begin with, the pre-site survey is carried out before the state-of-the-art Smart Repair vehicle transports and maintains the asphalt at the optimum high temperature.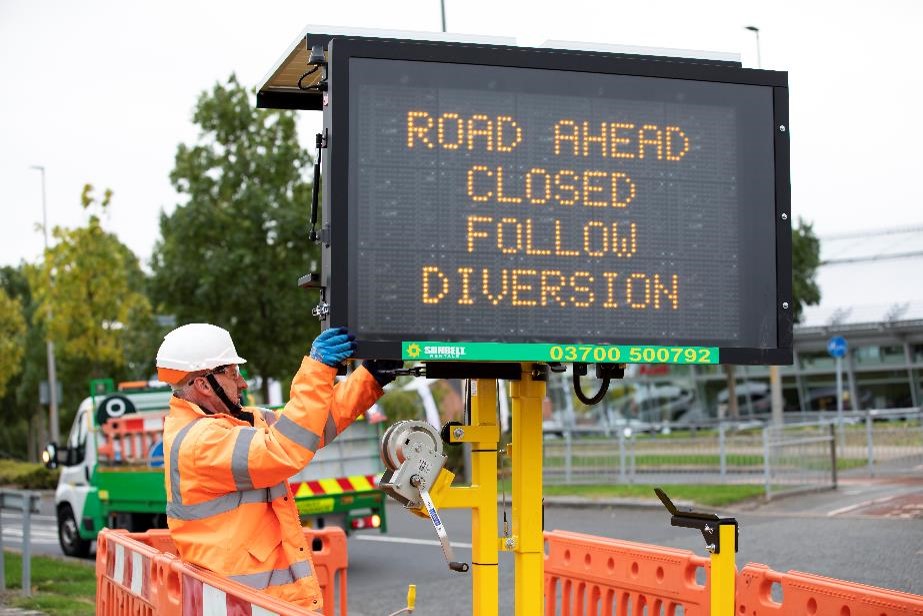 Managing
Our Traffic Management is deployed on site using a small operational footprint.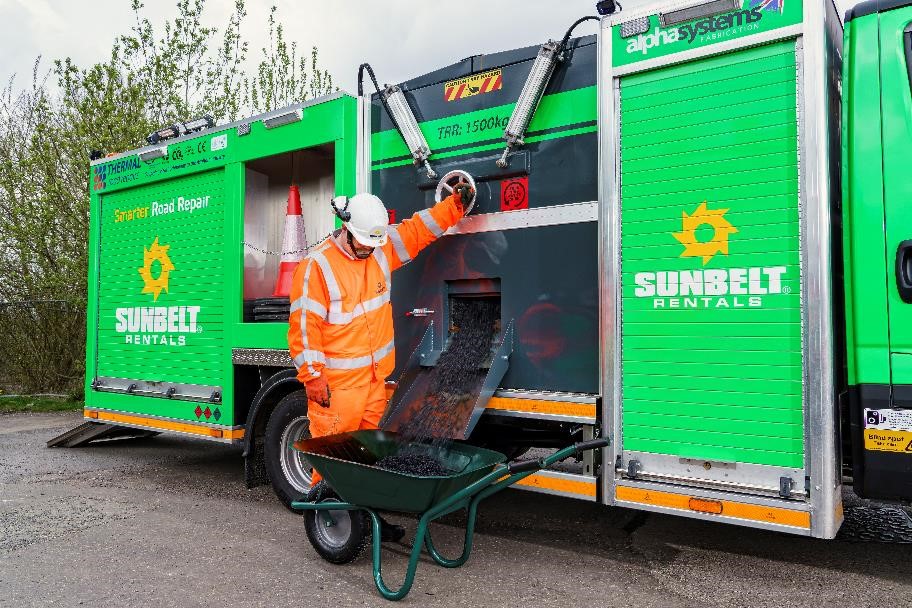 Recycling
Any loose chippings are harvested to be recycled into the repair.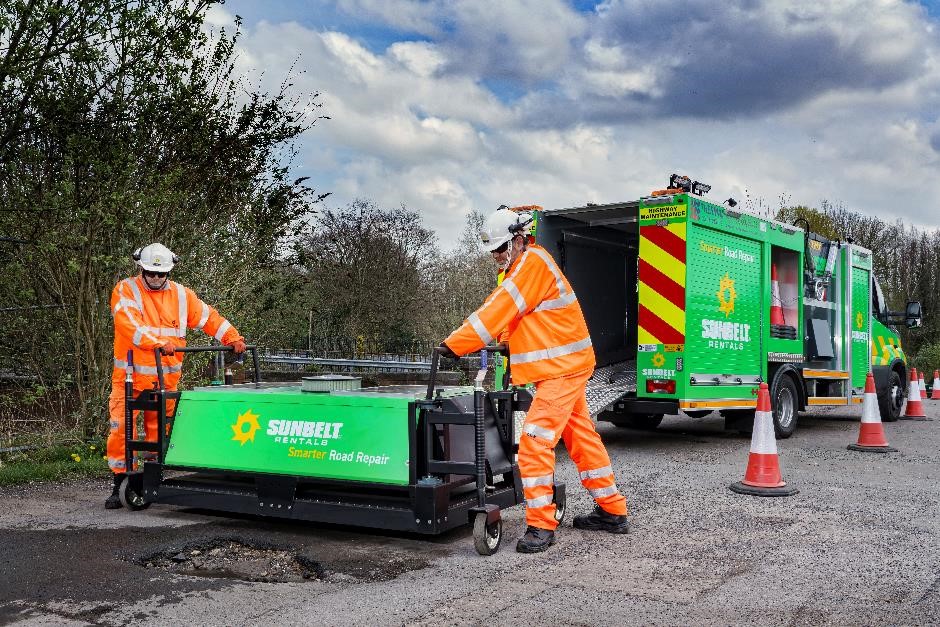 Heating
With no cutting involved, the digitally controlled heater then heats up the surrounding surface to the optimum temperature to allow it to be mixed with the new asphalt.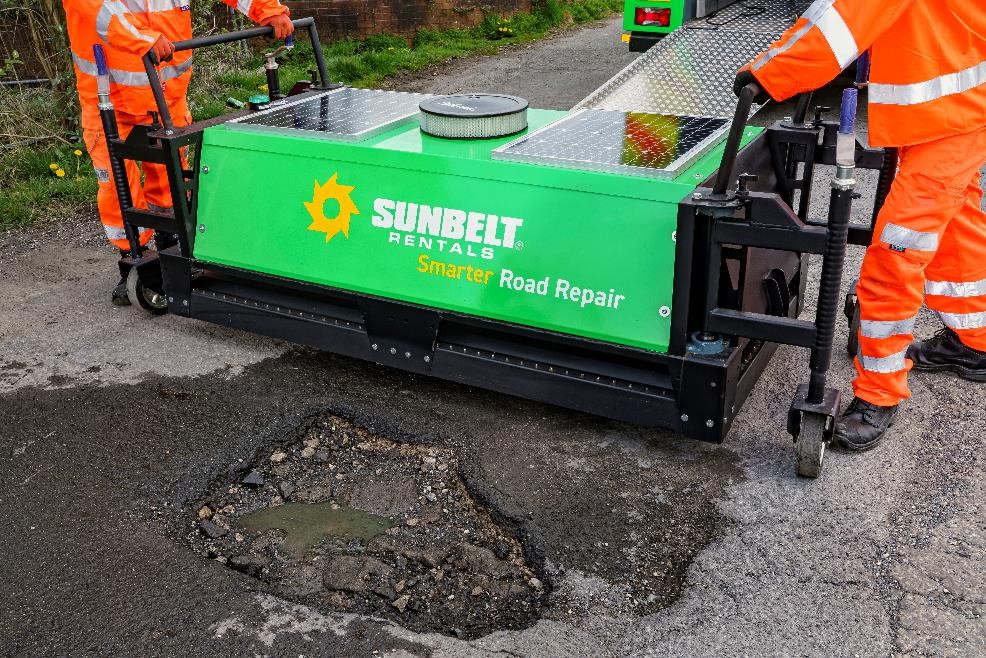 Mixing
The surface is agitated, a polymer binder and the new asphalt is mixed in with any existing loose materials, negating any waste.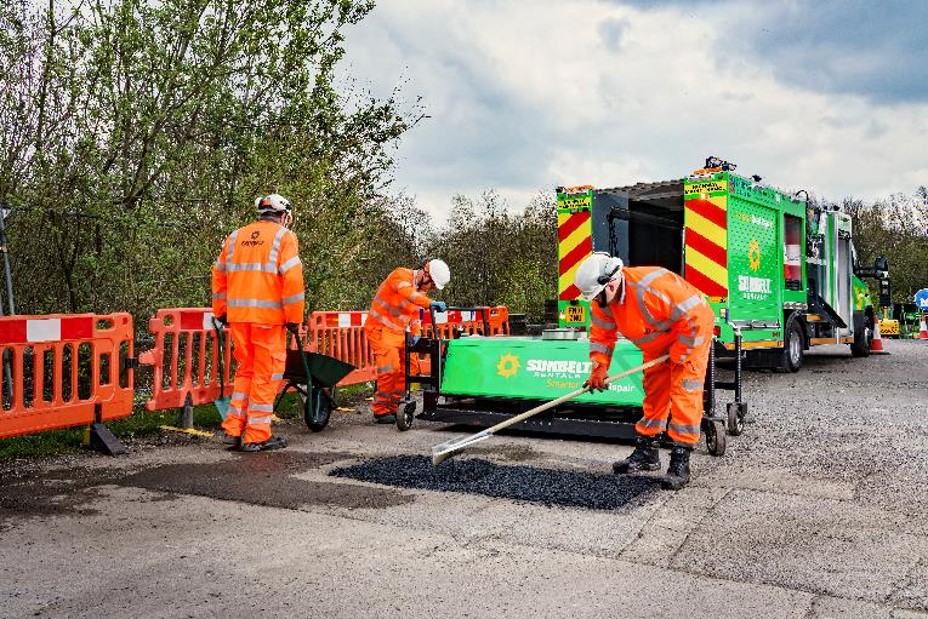 Compacting
The higher temperature of the asphalt allows greater compaction, omitting air bubbles which cause water ingress and frost-heave.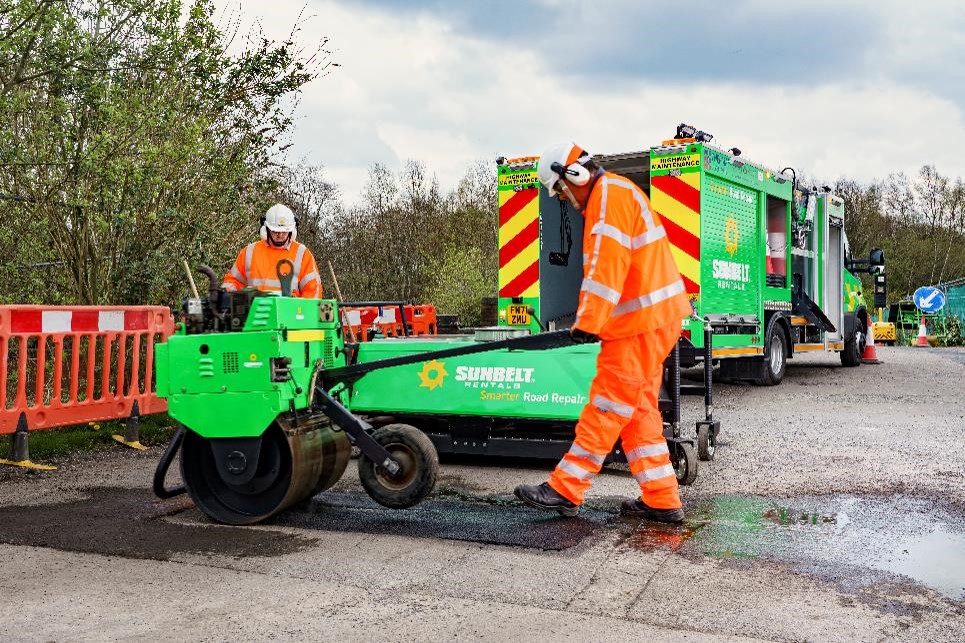 Bonding
The repair material bonds seamlessly with the existing surface, negating any bitumen joins and risk of air pockets.
Blending
The jointless surface is now ready to be driven on and visually blends into the original road surface.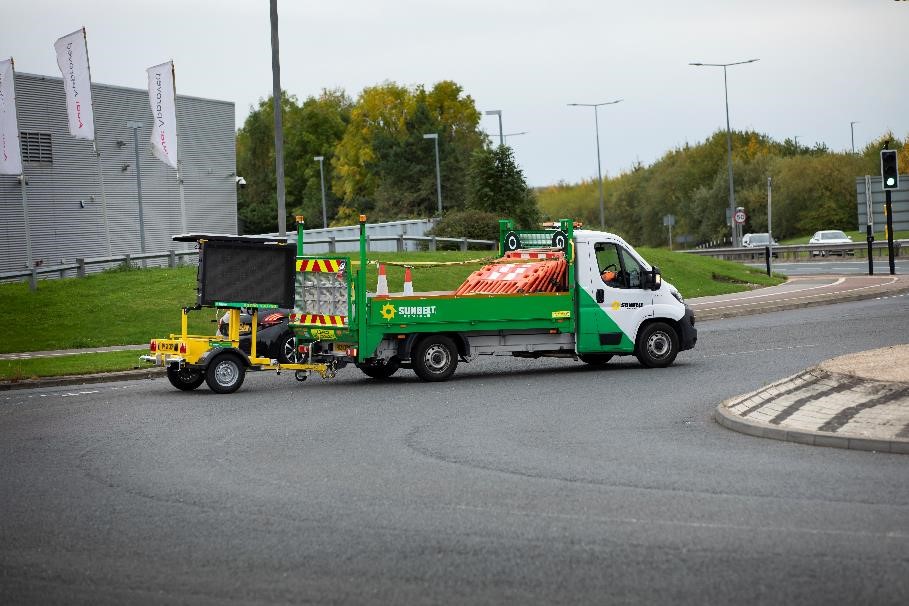 Operating
The carriageway is returned to full operation.