Sunbelt Rentals Energy
Sunbelt Rentals is proud to be a leading provider of Energy solutions.
From temporary Power Generation to Clean Energy solutions and Critical Power support, we offer a huge range of equipment for energy management and full power solutions.
Our team are experienced in delivering innovative power services to a wide range of sectors, from construction, events and infrastructure to industrial, government and facilities management, offering nationwide coverage and unrivalled expertise.
Over the past few years our team has worked on hundreds of high-level projects to deliver complete temporary power solutions.
These include temporary power solutions for over 500 COVID-19 test centres to powering world leading music festivals and global summits, including the G7 Summit in Cornwall and COP26 Climate Summit in Glasgow.
Our team works alongside yours to understand your unique power requirements and will design a bespoke power solution that will not only provide uninterrupted power, but they'll always look for the greenest solution, integrating cleaner and renewable energy solutions wherever possible, delivering maximum fuel and emission savings for both our customers and the environment.
Our Full Energy Offering
Clean Energy
We're leading the way with the UK's largest fleet of Battery Storage Units (BSUs), Energy Management Systems (EMS'), Peak Power Support and Solar Technology. We will work with you and your project to identify the most cost effective, emission-reducing power solution for your specific needs.
Clean Energy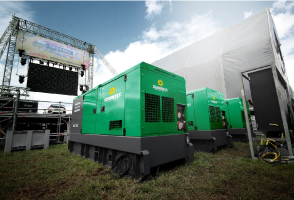 Power Generation
We're experts in temporary power solutions and our Power Generation team can offer a wide range of generators from 20kVA to 1250kVA. And it doesn't stop there, we offer fuel management and remote monitoring as well as site surveys, installation and full management of your temporary power solution.
Power Generation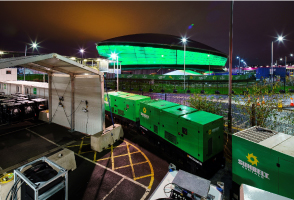 Critical Power
Our Critical Power team has over 30 years' experience in supporting global customers, delivering on projects with no margin for error. We can provide full project management when you need it and specialise in Uninterruptable Power Supply systems (UPS), Load Banks and other critical energy needs.
Critical Power
Why partner with Sunbelt Rentals?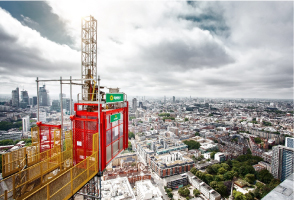 Largest Rental Fleet
With over 200,000 items of equipment, we have the broadest range of equipment for hire in the UK. Whatever your sector, we have the solution. Whatever your project, we have the expertise, Whatever your challenge, we have the 'how'.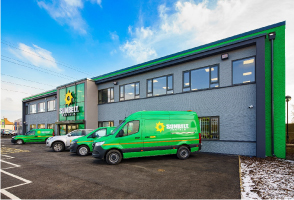 200 Depots Nationwide
With over 200 depots and over 1800 commercial vehicles across the UK, we can transport and deliver equipment all over the country efficiently, rapidly, and, most importantly of all, safely.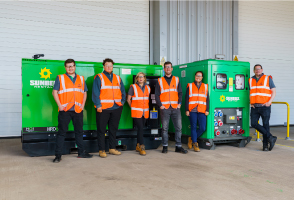 A Team of 4,000 Experts
Whatever your situation, however big or small, we can help make it happen – whatever it takes. We are uniquely placed as the only rental company in the UK to offer a complete infrastructure solution. Our team of over 4,000 strong experts are on-hand to assist you.
Our Range of Energy Products