SUNBELT RENTALS SPECIALISES IN THE PROVISION OF TEMPORARY SITE ACCOMMODATION TO THE CONSTRUCTION, INDUSTRIAL, INFRASTRUCTURE, UTILITIES AND EVENTS MARKET SECTORS.
We offer an extensive range of site accommodation units, from a single cabin through to construction site accommodation for a complete contractors' village.
We operate one of the largest hire fleets in the UK with over 25,000 units available, valued in excess of £165m.
Whatever your requirement, whether it be a single welfare unit for hire or a complex site set-up, our range of welfare units, welfare vans, site cabins, storage containers and toilets for hire allows us to provide a complete rental solution for our customers, all delivered through one dedicated point of contact.
We are also pleased to offer a wide range of eco-friendly products, helping ensure you save costs while significantly reducing the carbon footprint of your compound.
OUR ACCOMMODATION AND WELFARE PRODUCTS
Feature card section
OUR ACCOMMODATION SERVICES
All of our specialist Accommodation depots have a paint oven facility which allows us to spray cabins in your corporate colours, wherever your site may be located.
Based in Chesterfield, our Customer Centre team are your dedicated point of contact, where you only have to make one call and we'll sort it all! We deal with the whole process - from the initial enquiry through to receiving the order and dealing with the relevant Accommodation service centres. Or even manage the entire project for you.
Sunbelt Rentals Project Managers have the experience and knowledge required to plan project activities, evaluate progress and implement a successful installation. Genuine specialists in what they do, our PMs can prepare risk assessments and lifting plans for your project ensuring all targets are achieved efficiently and safely.
Customer Livery

24/7 Customer Support

Project Management

National UK Supplier
Metrics Section
25,000 units in our welfare and accommodation fleet
270 specialist employees
20 lorry mounted cranes
10 depots across the UK
Talk to us today about your accommodation needs
FREQUENTLY ASKED QUESTIONS
Yes, we can oversee the installation and demobilisation of any site compound and our PMs can write site specific RAMs and method statements as an additional service to your project. We also utilise our own vehicle fleet to assist with the movement of cabins for your site compound, giving us greater control of logistics and resulting in a safe and efficient installation or demobilisation.

Yes, we will work with you to continuously review the energy efficiency of your site compound and can offer a clean energy solution to power your site via our Energy Solutions division.
LOOKING FOR WIDER-SCALE SECTOR SOLUTIONS?
INFRASTRUCTURE & CONSTRUCTION
Info Section
Download - Accommodation Brochure
We have the experience and knowledge to plan and deliver your project and ensure all your targets are achieved. Download our brochure now and find out why.
YOU MAY ALSO BE INTERESTED IN...

OUR WELFARE & ACCOMMODATION CASE STUDIES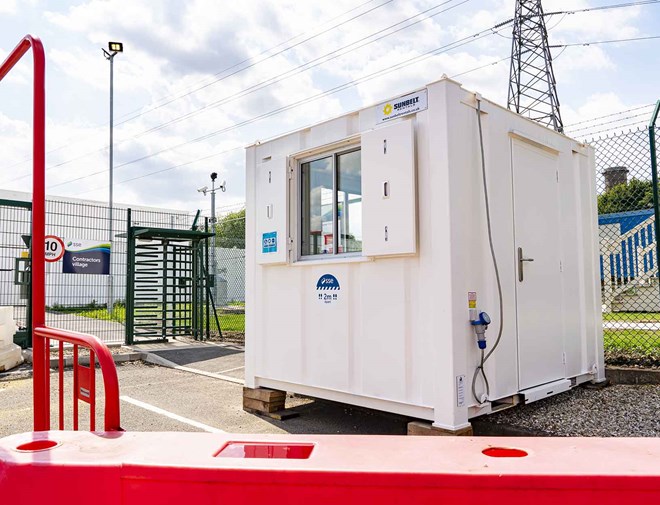 Keadby Power Station Outage
Sunbelt Rentals were approached by SSE to create a temporary contractors compound, to provide welfare facilities to subcontractors during a planned outage whilst annual maintenance work was carried out.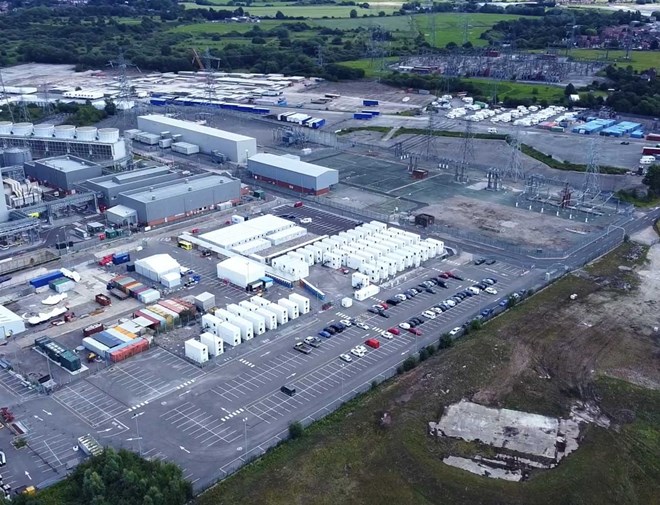 ESB Carrington Power Station
Carrington Power Station is a 884MW gas-fired power station in Carrington, Greater Manchester, which was developed by ESB and opened in 2016 following an investment of approximately £800m.