Pipeline pressure testing is an essential method for reducing water leakage in utility networks, ensuring the UK's water system is protected against increasing population demands and water scarcity resulting from climate change. Accurate hydrostatic pressure tests are critical in ensuring pipes can withstand pressure, while also identifying leaks early and preventing future time-consuming and costly problems. Our pipeline solutions specialists offer comprehensive expertise throughout every stage of the pressure testing process, including:
- On-site training and implementation
- Assurance pipelines adhere to industry standards and perform efficiently
- Safe, innovative, and easy to use equipment
- 24/7 access to real-time testing data within our SmartSite app
Trust us to safeguard your pipelines, reduce water leakage, and support local communities with clean water, all while creating a more sustainable future for our planet.
Discover SmartTest. For instant. On site. Pressure Testing results.
Download SmartSite on Apple or Android 
Pipeline Solutions Equipment and Services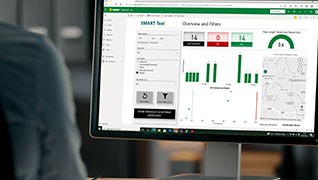 SmartSite
SmartSite is an innovative app that connects your equipment to your smart device, providing valuable real-time data and feedback for quality assurance and analysis of operations. It currently offers two data streams, SMART Torque and SmartTest, which can streamline and simplify pressure testing.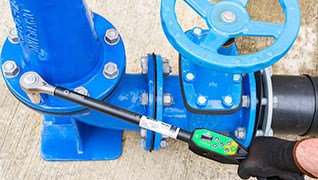 SMART Torque
This wrench is Bluetooth-enabled, easy to set up, and connects to our SmartSite app, which records sequencing, angular movement, and specific torque for flange-to-flange joints. It provides a safe, precise, and efficient turnaround time, and offers a complete record of operations for auditing and control purposes.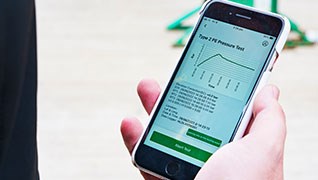 SmartTest
SmartTest is an innovative tool that provides instant on-site pressure test results for pipeline systems, delivering accurate pass/fail outcomes and recorded data. This data is accessible 24/7 in Command Centre for pipeline commissioning and asset approval.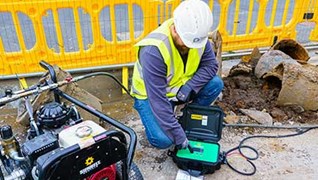 Pressure Testing Equipment
With decades of experience in the utilities sector, our pipeline solutions specialists provide comprehensive expertise and innovative equipment at every stage of the pressure testing process.
Smart Pipeline Solutions. Leave the How to Us.
1. Get in Touch
Our pipeline solutions experts are ready to help with your pressure testing needs.
2. Speak to an Expert
We'll provide tailored advice and solutions.
3. Receive Equipment
Equipment will be available for collection or delivery at your earliest convenience and stock availability.
4. Prepare your test
Our Sales Engineers can offer onsite and remote technical advice, ensuring familiarisation and regulations and test procedures are followed.
5. Pressure Test
Smart Test provides simple step by step directions, enabling a safe and successful test, via its automated interventions and real time accurate test data.
6. Results Logged
Access test certificates and test data 24/7 via our secure customer portal Command Centre.
7. Off-Hire Collection
Once you have successfully tested your pipes, simply call us and we will arrange collection of the equipment from site.
Your dedicated water solutions partner
From defining, designing and delivering your water project, our complete solution includes:
Got a challenge for us? Just get in touch.
Find Your Local Depot

With over 200 depots across the UK and Ireland, we can support you with all of your project needs, wherever you're working.

Use your current location

Contact us

Thank you for your interest in Sunbelt Rentals. Our customer care teams are available to assist with any enquiries you may have.