Our Power Product Range
We provide power solutions that go far beyond just generator hire, our team offer a complete managed energy solution tailored to your needs.
Working alongside the Clean Energy Team, our Power Gen Team will identify the safest, most cost-effective and fuel-efficient power solution for your site.
Our experts will identify the right sized generator(s); they can offer site surveys, installation, fuel supply and management, cabling and distribution, and look at incorporating clean energy solutions that will reduce both fuel costs and emissions on your site.
We supply equipment and solutions in all sectors, including industrial shutdowns, power failures, accommodation villages, hospitals, universities, construction sites and events, and many more.
So wherever your temporary power generation needs, leave the how to us.
Our Power Generation Services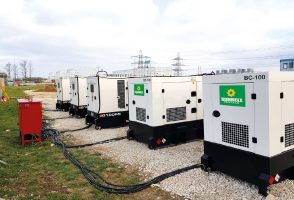 Generator Hire
We're proud to offer a range of generators including the latest stage V compliant generators, synchronised generator sets capable of providing continuous power in synch or load demand mode so you know your power needs will always be met as well as Voltsafe generator sets and towable generators.
Generators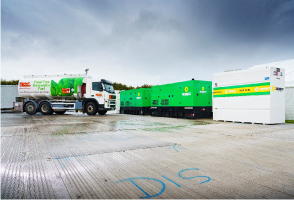 Fuel Supply and Management
We offer hassle free fuel solutions with next day delivery and a 24/7 service. Our Fuel management team will monitor fuel levels using remote telemetry on our fuel tanks. We also offer a range of fuel tanks and fuel bowsers so can work with you to identify your needs.
Fuel Management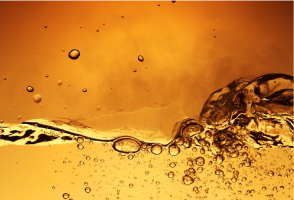 HVO Fuel
Looking for a fossil free, fully renewable and cleaner alternative to diesel? That's also compatible with your existing equipment and reduces environmental impact? We have partnered with the UKs leading HVO distributors and leading manufacturers to offer a HVO fuel delivery and management service.
HVO Fuel Solutions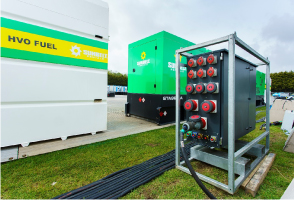 Distribution and Cabling
Our electrical engineers can design and implement bespoke power distribution solutions for your application. Our team will advise on and install flexible load cables, automatic mains failure panels and a range of innovative solutions to ensure your temporary power solution works for your site.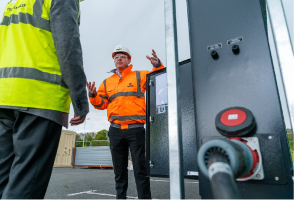 Site Surveys and Expert Advice
Our team of experts will conduct a full site survey, they will work with you to identify the specific power needs on your site, offer our range of clean energy solutions, cabling and distribution, project management, fuel supply and remote monitoring of data.
Why partner with Sunbelt Rentals?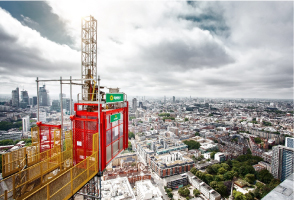 Largest Rental Fleet
We can offer over 200,000 items of equipment, our fleet is the largest and most broad range of equipment hire in the UK. Our expert teams work so that you can simply leave the "how" to us.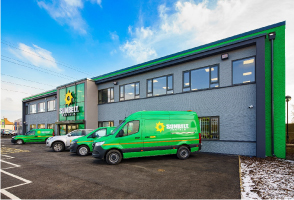 200 Depots Nationwide
We have over 200 depots across the United Kingdom and Ireland, combined with a fleet of over 1,800 commercial vehicles, we are proud to be able to provide for your rental requirements, no matter where you are situated within the UK and Ireland.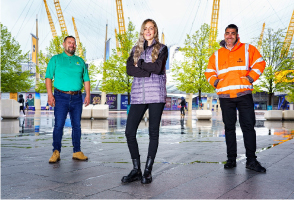 A Team of 4,000 Experts
Our team of experts is over 4,000 strong. They are here to help you regardless of your situation, whether your needs are big or small, Sunbelt Rentals are the only rental company in the UK that are able to provide a compete infrastructure solution.
Our range of power products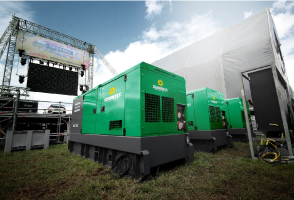 Generators
We have an extensive range of Stage V and Stage IIIA generators ranging from 20kVA to 1250kVA. They can be supplied as single units or multiple synchronised sets, and combined with emission reduction systems and clean energy technology to reduce emissions and fuel consumption.
Generators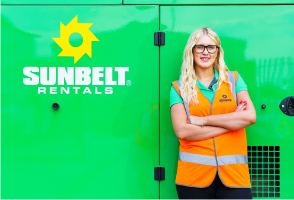 Hybrid Power
By combining clean energy technology with standard fuel powered generators, you create a hybrid power solution that can reduce fuel consumption, which in turn lowers fuel costs and emissions. Our Clean Energy Team will advise and install the system for you so all you need to do is enjoy the savings!
Clean Energy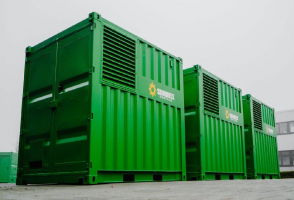 Voltsafes
Voltsafes are a containerised temporary power solution that are supplied fully loaded with generator, built-in fuel tank and distribution board. Offering the ultimate solution against theft and tampering and can be fitted with a 20 – 100 kVA generator, within in a lockable 3m x 2.4m steel container.
Voltsafe
Power Generation General FAQs
All electrical equipment has a data plate with information regarding their power individual power usage. If you are unsure as to what power usage a product has it is always advisable to contact the relevant manufacturers technical department, quoting model number and requesting the wattage item. With this information you will be able to determine accurately the size of generator you require.

If in any doubt of the size of generator required Sunbelt Rentals have experts who will always consult with you to determine the best solution for your site.

At Sunbelt Rentals Power we can offer a complete power management solution that will be tailored meet your requirements.

Our equipment ranges from 15kVA to 1250kVA, alongside other specialist equipment available in our fleet including battery powered units, energy management systems, greener solutions, fuel tanks, cabling and distribution. Our team of specialists offer a full support service from site survey to a full site installation and a fully comprehensive fuel management solution alongside a 24/7 out of hours service.

Sunbelt Rentals Power depots cover the whole of the UK enabling you to source power quickly and efficiently when and wherever you need it.

By installing a hybrid power solution and/or an Energy Management System (EMS) to help regulate and control power usage on your site you can reduce your fuel consumption by up to 80%

A generator will work as your primary power source, powering site while demands are high (typically during the day) and by installing a battery storage unit (BSU) alongside the generator you create a hybrid power solution. The generator will charge the battery during the day, then as demand drops (usually once site is closed for the day) the battery takes over, providing silent, fuel free emission free power over night. And an energy management system can help by turning off devices when not in use (our team will programme it to suit your needs). On larger sites with 6 or more welfare units an EMS creates a perfect environment for a battery to operate by supressing the peak load and automatically turning off unnecessary devices at night so the load automatically switches to the BSU providing silent, fuel free, emission free power.

Our experts will always consult with you to determine the best solution for your site.

Sunbelt Rentals can offer various solutions to help to reduce the noise of your generator installation.

We can offer something as basic as sound acoustic barrier to help shield the noise omitted by the generator, or containerised generators which include integrated fuel tanks, distribution boards as well providing safe and secure storage and reduced noise pollution, through to battery storage units which alongside a traditional generator can provide long periods of totally silent power delivery.

Our experts will always consult with you to determine the best solution for your site.

Sunbelt Rentals can provide synchronised generator sets in a load-on-demand configuration that will provide constant, reliable and efficient power. This scalable, fully automated solution utilises smaller kVA generators to power the same peak demand as one larger unit configured so that when the site's demand falls, the surplus generators will turn off automatically.

There are a number of reasons why load-on-demand solutions are beneficial – more fuel efficient and saves money, more resilience and flexible servicing for site never without power, reduction of emissions, reduced noise pollution and less risk of underloading and breakdowns.

Our experts will always consult with you to determine the best solution for your site.
Our Power Generation Case Studies