The Experts in Rail
Total Solutions Provider for the Rail Sector
Sunbelt Rentals Rail
Working around the clock 365 days a year, we're proud to hold the five-star RISQS rating. This is the highest achievable rating and confirms we meet the most stringent health, safety, quality and environmental standards in the rail industry.
We supply a vast range of rail equipment and related trackside services from dedicated rail depots nationwide. But we're more than just equipment providers. We work alongside Network Rail, Transport for London and appointed contractors, providing managed services and constantly developing new innovations to meet rail's next big challenge.
Managed Services
We offer a fully integrated suite of managed services to help you not only meet all accountability, traceability and quality requirements, but exceed them. Facilities cleaning, waste management, site access control, traffic management, Wi-Fi services, trackside lighting and more. Even making sure you've got hot drinks on-site.
We also provide asset management services, whereby our Mobile Fitters can carry out emergency repairs and maintenance of your own fleet of equipment, should you need it.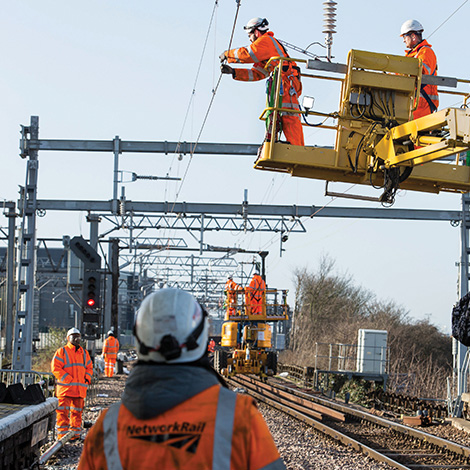 24/7 Support at our National Rail Operations Centre
Our National Rail Operations Centre (NROC) is known as the hub of the Sunbelt Rentals Rail business. In operation 24/7 365 days a year, the NROC provides a central rail hire desk and managed services facility with national operational coverage from nine locations.  We're on hand to make sure you have everything you need to get the job done - when you need it.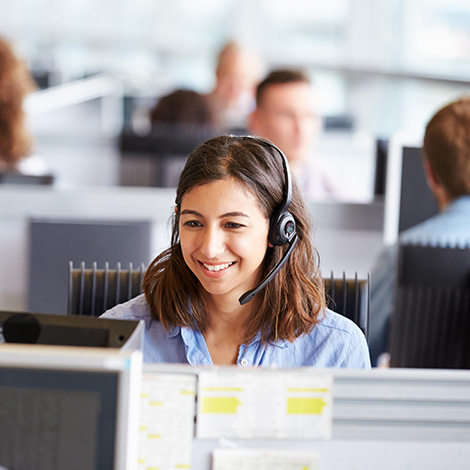 Rail Equipment
We have the rail equipment you need for infrastructure maintenance, earthworks, drainage, signalling, track renewals and tunnelling work. From cable locators, chain saws, hand tools and jacks to generators, rail trolleys, safety barriers and trackside lighting.
Every year we invest millions in brand new rental equipment, so you can be sure that the equipment you hire from Sunbelt Rentals Rail is the most innovative and efficient currently available.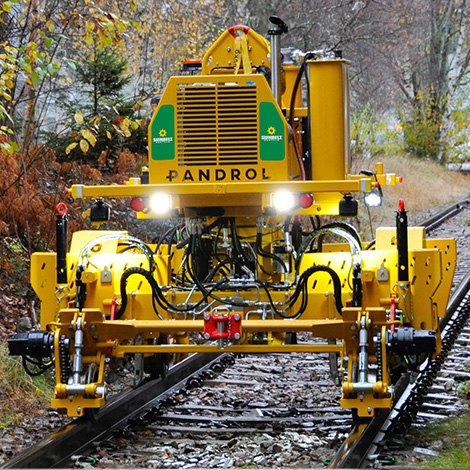 Rail Lighting
Effective lighting is crucial in the rail sector to ensure full visibility. We specialise in the supply and installation of trackside and tunnel lighting, which is installed by PTS certified staff and can be set up prior to track possession. Our dedicated lighting teams can carry out site visits to determine the best lighting solution for your site.
We also provide fuel management services, and our lighting experts can provide a wealth of advice and support 24/7 to ensure safe working.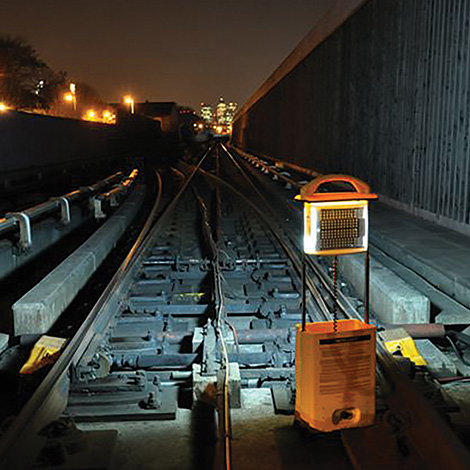 Sustainability
We're paving the way to a sustainable future, working alongside our customers and suppliers to develop and introduce the next generation of rental equipment. We source greener, safer and cleaner products and we're always finding ways to reduce our carbon footprint under ISO and BSI regulations.
Battery technology is becoming increasingly prominent in our business so we can offer equipment that's quieter, emission-free and low vibration. Our range of battery powered equipment for the rail sector already includes drilling machines, torque tools, vertical tampers, band saws, impact wrenches, stressing equipment and eco battery lighting towers which produce zero emissions and no noise.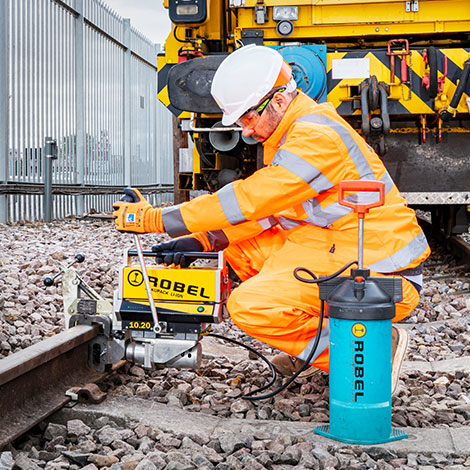 Case Studies
Download Brochure
To download the Sunbelt Rentals Rail brochure, please
Download Brochure