LIFTING INSPECTION SERVICES
At Sunbelt Rentals, we understand the importance of ensuring the safety and compliance of your lifting equipment.
That's why we offer an inspection service carried out by our LEEA certified engineers, either on-site or at your premises, to give you peace of mind.
All of our lifting and safety equipment is thoroughly inspected and certified in accordance with LOLER/PUWER, and we even offer a full maintenance and aftersales service for your own equipment.
Our knowledgeable team can advise you on certification maintenance, inspection dates and schemes, and you will also have the capability to review your reports of thorough examination via an online portal system that is accessible 24/7.
Let us help you ensure the safety and compliance of your lifting equipment, so you can focus on your core business operations with confidence.
Click here to find out more about Sunbelt Rentals receiving a UKAS accreditation for inspection services on lifting equipment>>
How can you prevent failures, minimise risk, and check the lifespan of your wire ropes and steel cables? Our on-site Magnetic Rope Testing (MRT) can do all of that.
MRT is conducted using a specialised technological device designed for examining steel cables and ropes. It determines whether there are any hidden problems or weaknesses internally within cables or ropes, which are critical components on cranes, elevators, cable cars, and bridges.
MRT uses magnets and sensors to find issues such as corrosion or breaks that can't be detected externally. With MRT, you can ensure cables remain safe and won't fail unexpectedly, keeping people and structures secure.
MRT enables the internal inspection of the cables or wire ropes and can identify imperfections that could go unnoticed during a standard visual examination. Additionally, it provides insights into the overall lifespan of the rope, aiding in the timely replacement of ropes to prevent possible premature failures.
We offer nationwide coverage on your site or at one of our local depots, where one of our trained experts will perform the inspection. For more information, contact inspections@sunbeltrentals.co.uk.
Why work with Sunbelt Rentals?
Nationwide Coverage - Wherever you are in the UK, our expert team is here to assist.
CE / UKCA Compliant - All of our lifting equipment is CE / UKCA compliant.
Services - From regular service reminders to a comprehensive out of hours services, we're always available when you need us.
Online Portal - Log in to your online portal 24/7 for your full lifting inspection testing history.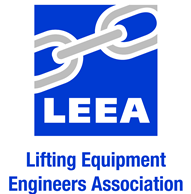 At Sunbelt Rentals, safety is our number one priority.
That's why all of our lifting equipment is CE/UKCA compliant and designed to minimize any potential health and safety risks. We are proud to have a team of experts who are dedicated to addressing all of your lifting and handling enquiries. We are here to help you make informed decisions and ensure that you have the right equipment for the job, all while prioritising your safety and peace of mind.
OUR CASE STUDIES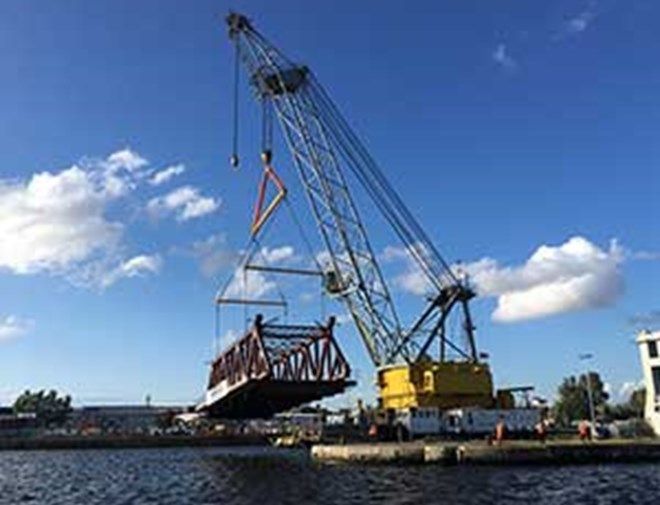 Birkenhead Bridge
The Wirral Dock Bridge is a steel truss opening bridge which was constructed around 1931. It forms a vital link in the Wirral road network, facilitating access to the port of Liverpool. As part of a major £7.5 million project, it needed to be dismantled and removed and replaced with new infrastructure.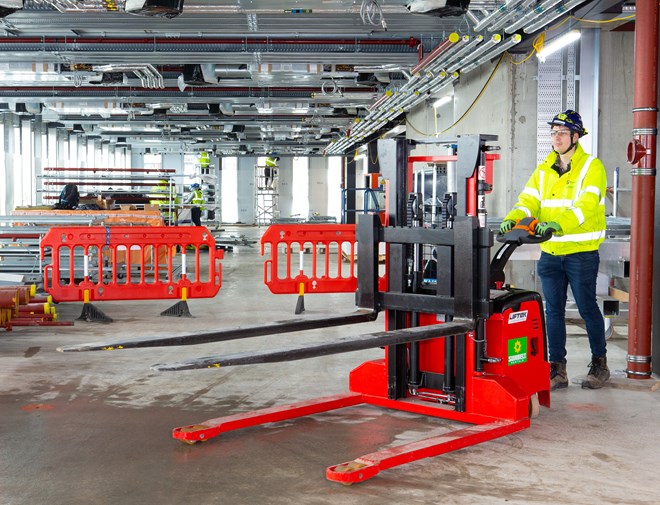 NG Bailey Custom Electric Stackers
NG Bailey is the UK's leading independent engineering and services business, bringing buildings and infrastructure to life. One of their latest projects is a multi-level development in Central London called The Forge - two new-build commercial office buildings, built around a publicly accessible internal courtyard, in total comprising c. 139,000 sq ft. It will be nine storeys high with reception and basement areas.
YOU MAY ALSO BE INTERESTED IN..
FIND A LOCAL DEPOT

With depots across the UK & Ireland, we can support you with all of your project needs, wherever you are working.

Use your location

CONTACT US

Thank you for your interest in Sunbelt Rentals. Our customer care teams are available to assist with any enquiries you may have.