WITH DECADES OF EXPERIENCE WORKING ON COMAH SITES ACROSS THE COUNTRY, SUNBELT RENTALS IS YOUR ONE-STOP SHOP FOR ALL YOUR INDUSTRIAL RENTAL EQUIPMENT NEEDS.
Whether it's a petrochemical or manufacturing plant, or an oil and gas facility, you will have immediate access to a complete and market-leading range of equipment.
Having worked uninterrupted on some of the biggest and most high-profile sites in the country for many years, we understand your needs and requirements and will be there with you to help make it happen.
We are unique in the sector because our teams will only work on YOUR site. We won't move from site to site, we'll live and breathe your requirements with a mindset focused solely on helping you deliver for your business.
From plant equipment to power generation and from accommodation units to specialist safety and communications equipment, whether it's for general maintenance or preparation for a full site shutdown, we have the expertise, the equipment and the solutions for you.
We offer a full range of additional services, from guidance and consultancy in planning for shutdowns to the fuelling of equipment on-site and ensuring all diesel driven equipment (even if not our own) is correctly certified to be on the site.
And with state-of-the-art reporting capabilities enabling you to track equipment usage to help drive efficiencies and save money, Sunbelt Rentals is your perfect partner for your industrial site.
SOME OF THE COMPANIES WE WORK WITH
HOW WE CAN HELP YOU AND WHY

Supporting Industrial Shutdowns
We'll work with you to understand your needs, support with shutdown planning and support during your shutdown period.

Supporting Maintenance Projects
Our fast and efficient on-site industrial site maintenance solutions help reduce costs and improve efficiencies.
WE OFFER A RANGE OF ON-SITE SOLUTIONS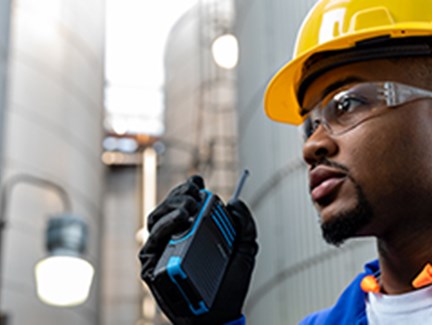 Safety and Communications Equipment
We specialise in providing industry-leading safety and communications equipment purpose-built for the industrial sector. Our range includes breathing apparatus, gas detectors, two-way radios and much more.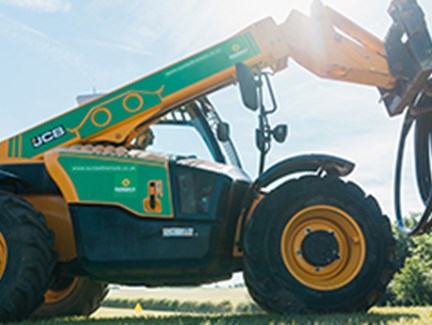 Powered Access and Plant Equipment
We're one of the UK and Ireland's market leaders, with the largest fleet of plant and powered access equipment available in the region. From scissor lifts to excavators, we have the right product for your industrial site.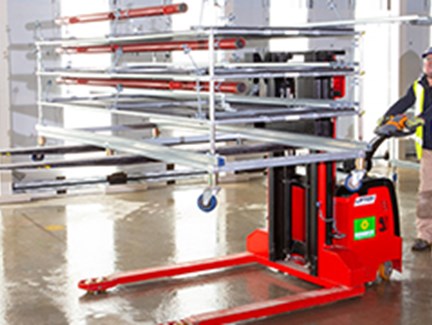 Lifting
Whether it's hoisting, material lifting, winching and pulling, or any other lifting requirement, we have the right equipment for you. Our expert teams can provide solutions from a range of industry-leading manufacturers.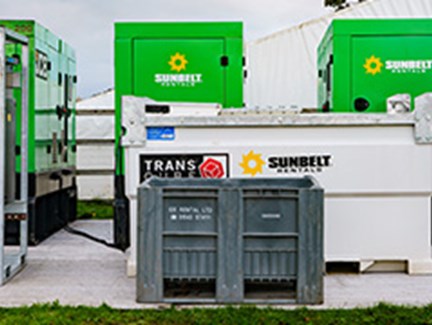 Power and Air Solutions
We have a range of generators and compressors that all come fitted with chalwyn valves and spark arrestors as standard. They are suitable for all refinery and power sector specifications.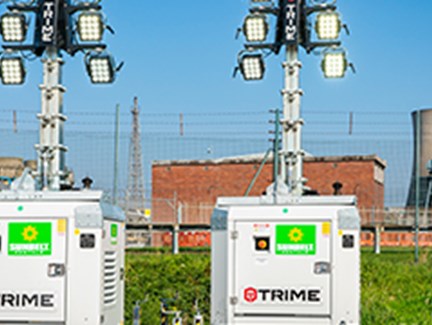 Specialist ATEX Lighting
Our range of ATEX certified lighting solutions are designed for use in hazardous areas. Our lighting products are robust whilst providing powerful illumination in extreme environments, such as inside tanks and vessels.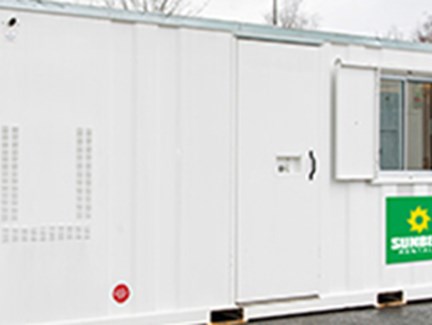 Accommodation
We have a range of accommodation and welfare units available to hire for your industrial site. Our product range includes welfare cabins, welfare vans, and portable toilets, as well as eco-friendly options.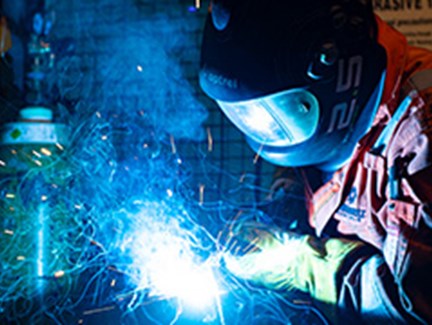 Welding Equipment
Every single one of our industrial sites and depots offers a vast range of welding equipment, including petrol and diesel engine-driven welders for both MIG and TIG welding. Additionally, we also offer a range of accessories for welding such as flowmeters, manifolds, cable, masks, regulators, screens, trolleys, and torches.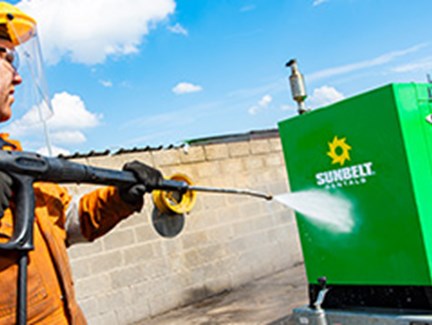 Industrial-Related Specialist Tooling
We've got a wide variety of tools available for shutdown, maintenance or other industrial projects. Our product lines are extensive, including breakers, chipping hammers, grinders, saws, scabblers and more.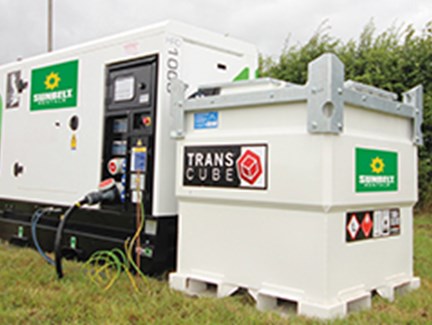 Fuel Management
We offer a temporary, on-site fuel station which is ideal for use during industrial shutdown and maintenance projects. The fuel station is equipped with advanced telemetry and a fuel management system so that you can remotely track fuel levels.
WHY CHOOSE SUNBELT RENTALS?

We're Sustainable
Through our investments into low-carbon solutions, we are innovating to create clean, green solutions to reduce harmful emissions for our planet.
We're Experts
We have specialist teams available to handle your enquiries, our team of over 4,000 experts know what it takes to get the job done right.
Our Industrial Case Studies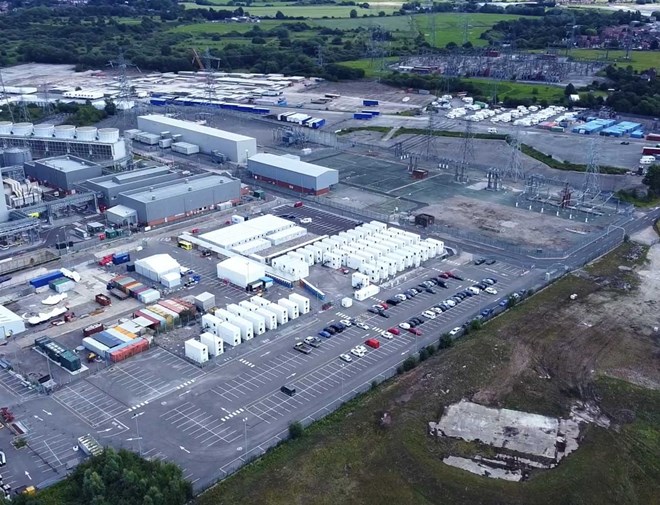 ESB Carrington Power Station
Carrington Power Station is a 884MW gas-fired power station in Carrington, Greater Manchester, which was developed by ESB and opened in 2016 following an investment of approximately £800m.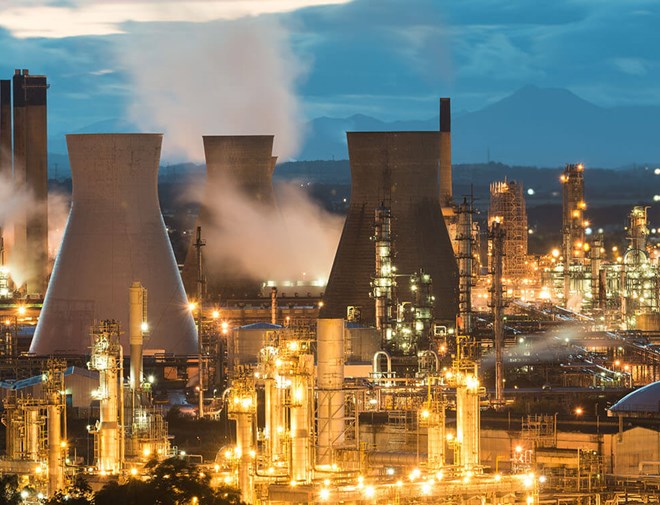 Turnaround at Grangemouth
A truly global company, INEOS is one of the world's largest chemical companies. The Grangemouth complex, based in central Scotland, is a top tier COMAH site with a refinery, ethylene cracker, oil/gas separation facilities and storage alongside several other major petrochemical processes.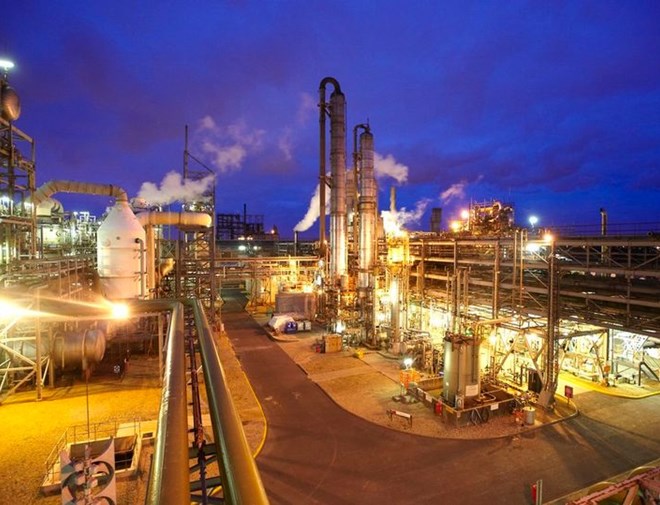 Outage Support at Billingham
Billingham manufacturing plant in Stockton-on-Tees produces products for British farming and other sectors within industry. It is an integrated production and storage facility, manufacturing chemicals, utilities and ammonium nitrate fertiliser.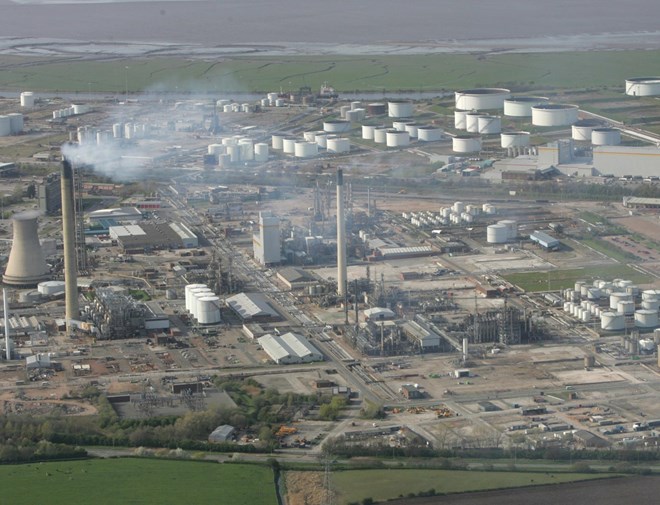 Shutdown Success at Stanlow
We are proud to provide specialist equipment and services to the UK's industrial sector. This covers the extraction and production of oil and gas, the manufacture of a range of materials, equipment products and food, as well as the quarrying and mining of raw materials.