We hold the UK's largest fleet of temporary, portable air conditioning units, evaporative coolers and industrial fans.
With depots nationwide, we can deliver cooling solutions next day and within four hours to critical sites.
Our range of portable cooling products can provide relief during hot weather or additional capacity where your fixed unit isn't sufficient. With the flexibility to move and position the units, you can achieve the safest placement, directing air away from employees, students, patients and customers.
With decades of experience supporting customers across diverse environments, from healthcare and events to retail and commercial spaces.
Our experts will also install and provide product demonstrations to help you get the most out of the equipment. All according to the latest guidelines outlined by recognized industry bodies, such as:
Feature card section
OUR SERVICES AND SOLUTIONS
Our world-class service is built on a highly trained team that will work with you to design an efficient, cost-effective, rapid climate control solution. We will visit your site to assess your requirements and provide timely product delivery from our nationwide depots closest to you.
Our experienced engineers will ensure your equipment is strategically placed to deliver optimal performance, followed by a face-to-face demonstration to help you understand your equipment and how to operate it safely.
Free Site Survey

Delivery

Installation

Demonstration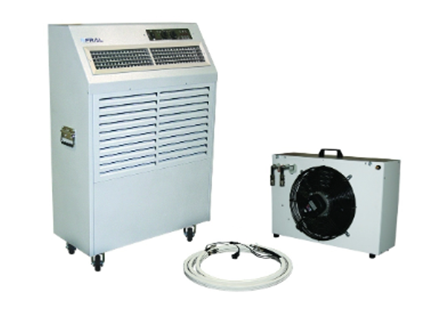 AIR CONDITIONER HIRE
Cool large spaces with our temporary air conditioning units that are available to hire at a moment's notice.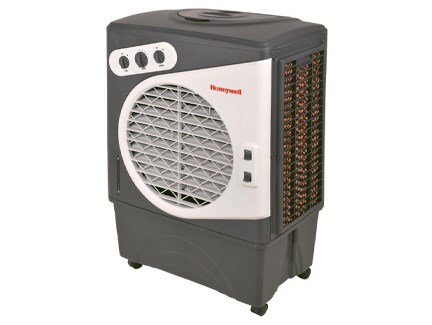 EVAPORATIVE AIR COOLER HIRE
An energy and cost-efficient way of cooling a wide variety of indoor spaces.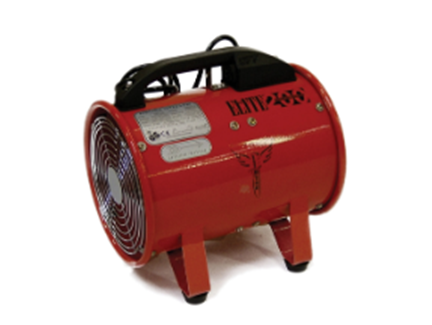 INDUSTRIAL FAN HIRE
Our comprehensive range of robust and durable fans is available for cooling large and medium-scale facilities 
Info Section
Download - Cooling products Brochure
Our decades of industry experience puts us in a unique position to meet your cooling needs.
NEED HELP CHOOSING THE RIGHT COOLING PRODUCTS?
One of the key differences is that for air conditioning units to be effective, all doors and windows must be closed, whereas an evaporative cooler can be used outdoors.

An evaporative cooler, or a swamp cooler, works by pulling in hot air and passing it through a moistened pad. The moisture in the pad evaporates, resulting in cooler air being expelled. A portable air conditioning unit uses refrigerant to cool the air, a compressor to compress the refrigerant, and a fan to move the cool air.

If you're not sure of the right air cooler to hire for your space, call our team, and they'll be happy to find the most suitable solution.

This is calculated by looking at the physical dimensions of your area and the output of the air cooling unit. There are several other factors to consider, including how many windows or glass frontages you have, where the room is located, if there is any electrical equipment and the room's height.

Here's a helpful article for more information on selecting an air-cooling solution. Alternatively, contact us, and a team member will do the calculations for you.

Most of our units are simple to install and are flexible to move around as needed. To ensure you get the most out of your equipment, we will provide complete installation and demonstration on delivery. Our team of experts will also advise of any requirements before delivering the equipment.

With our nationwide depot network, we can deliver, install and demonstrate air cooling equipment next-day in most cases. During the summer months, we recommend getting in touch as soon as possible so we can get your equipment set up before the hot weather kicks in.
Metrics Section
24/7 heating and cooling uptime
10 strategically placed climate control depots across the UK
40+ years experience in temporary cooling and heating solutions
4 hour delivery to critical sites, 24/7 365 days a year
Talk to us today about your climate control needs
OUR CASE STUDIES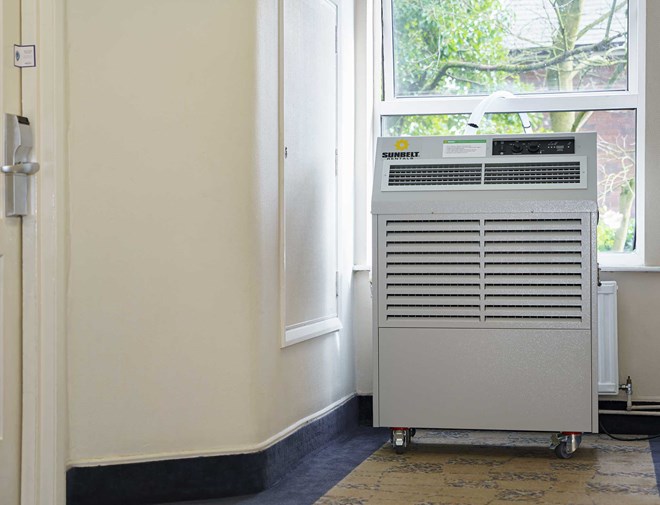 Newham University Hospital
Newham University Hospital is based in the heart of east London and serves one of Britain's most diverse, fastest growing and youngest populations. The hospital offers a range of local services including a 24 hour Emergency Department, an Urgent Care Centre, a modern purpose built outpatient facility and care of the elderly unit. The hospital also houses the local stroke and TIA centre.
Blogs Section
What to look for in an Air Conditioning Unit

Before you hire or purchase an air conditioning unit, there are several factors to consider. What type of air conditioning unit is best suited for your purposes? What cooling capacity is needed? Where is it best to position an air conditioner for maximum effect?

READ MORE

How to Avoid Heat Stress in the Workplace

With outside temperatures starting to rise, now is the perfect time to ensure your employees are protected from the effects of heat stress in the workplace.

But what is heat stress, what problems can it cause and how can it be prevented? Find out in our latest blog...

READ MORE
YOU MAY ALSO BE INTERESTED IN ...