The Experts in Survey
Land survey, precision measurement and machine control technologies
We are an industry-leading supplier of land survey and precision measurement technologies. We sell, hire, service and provide comprehensive training on land survey and laser equipment. Our mission is to supply you with the best equipment for your project at competitive prices and support you all the way through to completion. Our expert sales hire desk teams can provide guidance and advice to ensure you get the equipment best suited to your project. Our state-of-the-art hire fleet and sales portfolio contain products from leading brands in the industry, including Leica, FARO, Topcon, Radiodetection, Wingtra, Pix4D and GeoSLAM.
Equipment
Sunbelt Rentals Survey specialise in survey equipment and machine control technologies, and can offer expert consultation on a range of equipment. Our range includes 3D laser scanning, mobile mapping, airborne survey, location detection, GNSS systems, laser levels, surveying levels, machine control and machine safety, rail surveying, total stations and traverse kits.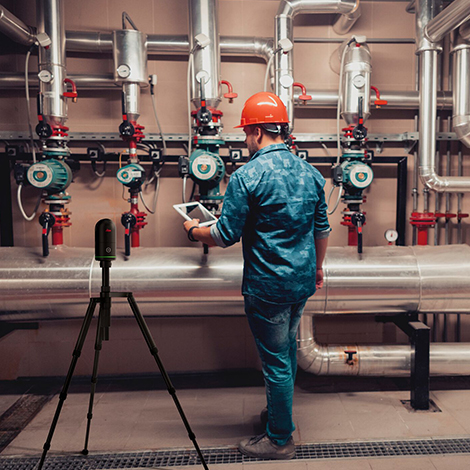 Servicing
We offer in-house calibrations, servicing and repairs to manufacturer's specifications on a wide range of equipment. With seven fully audited, Leica-approved workshops, you can put your trust in us.
You can be confident on the quality of service we provide. Our service technicians are trained to the highest standards and undertake regular professional training. Our servicing departments are also regularly assessed.
We understand how inaccurate instruments can affect your work, and how regular maintenance for your equipment can ensure your instruments are accurate. We would be very pleased to book in your instruments for scheduled checks.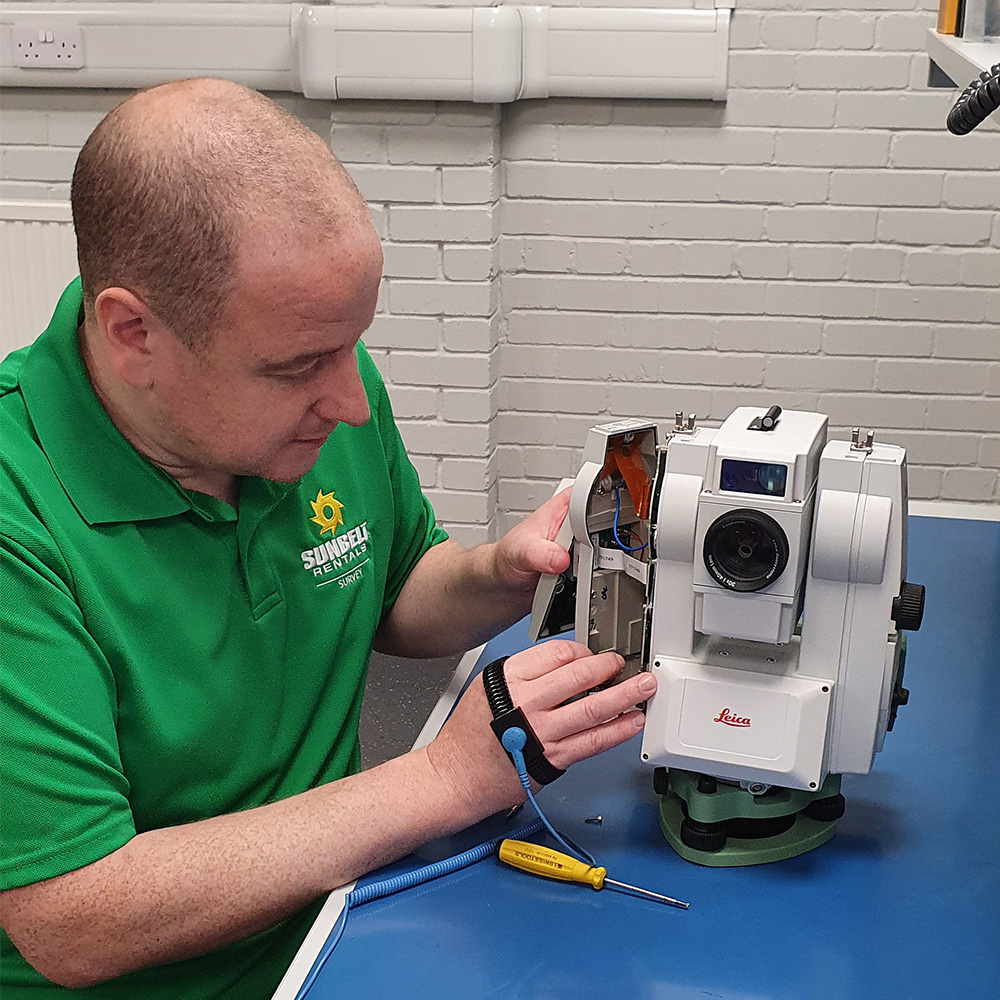 Partnerships
Our distribution and servicing partnerships with world-class equipment suppliers allow us to give you a range of equipment options, while our years of experience can help guide you to the perfect instrument for your project.
Sunbelt Rentals Survey is a
Leica Geosystems Fully Accredited Authorised Distributor & Service Partner
FARO Authorised Reseller
Authorised SPX Radiodetection Dealer
We're also a BLK Premium Partner, meaning that we are able to work with Leica Geosystems to bring you the very best and alter the image to the attached image of all our partnerships.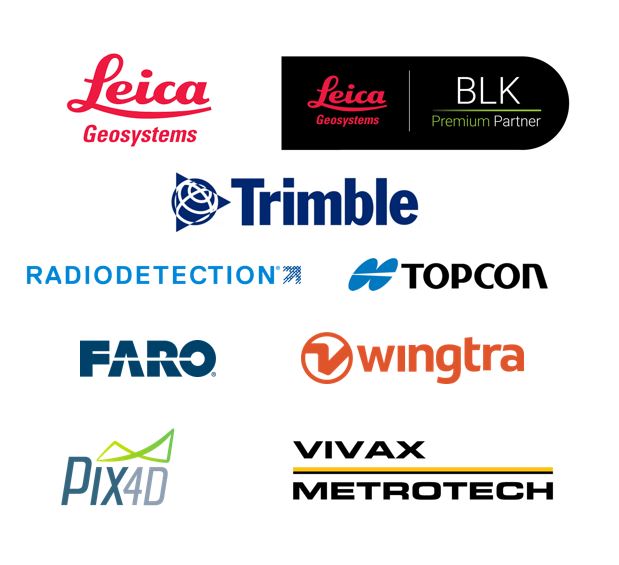 Training
We understand that training and expert technical support are both vital to unlocking the full potential of your survey equipment. We offer structured training programs that enable you to stay up to date with the latest advances, take full advantage of equipment capabilities and help to improve workflow.
We offer courses on Total Stations, Laser Scanners, GNSS Systems, Digital Levels and Cable Avoidance to ensure your employees are trained, developed, and supported. We also offer Machine Control simulator training at our training centres. As an authorised Leica geosystems training partner, Sunbelt Rentals UK are able to offer training on a range of Leica equipment, including Leica RTC360 workflow training.
All published courses may be customised, allowing you to get the most from your training investments. Choose between training on-site, at your office or our locations. Alternatively, let us know your training requirements and we will do our best to accommodate.
| | | |
| --- | --- | --- |
| Survey Training Guide | CAT and Genny Training | Machine Control Training |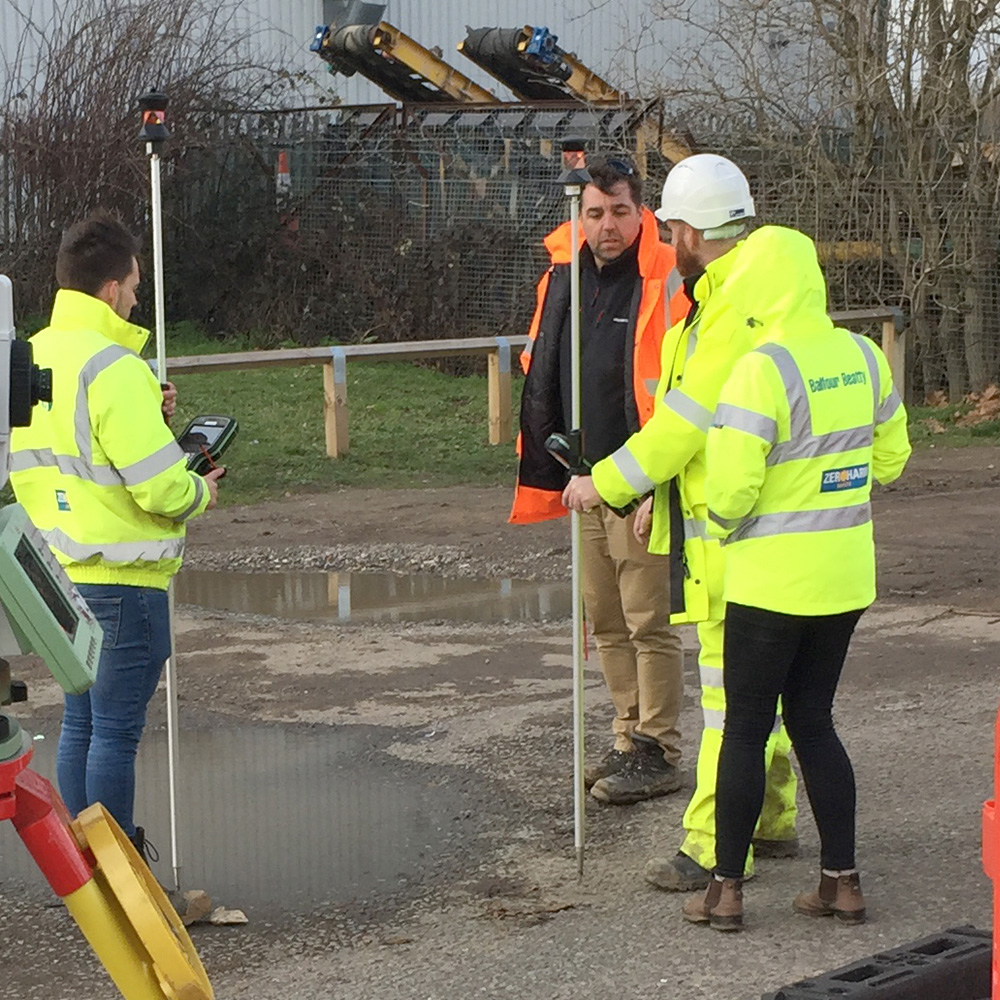 Surveying Equipment Support
At Sunbelt Rentals Survey, we believe that your level of technical expertise should never be a limiting factor in what you can achieve with survey instruments. This section will provide you with all the documentation and software you need to get started.
Our team are experienced in supporting everyone from absolute beginners to certified technical experts. They can guide you through your project, step by step.
If you would like to speak to one of our technical support team, please call the number below.
Dedicated Technical Support Number: 01293 565 565
Digital Project Solutions
We also offer a range of specialist services to complement your projects and the survey equipment you use, allowing you to become fully digital and allow for increased collaboration. Whether you would like to create a connected construction site with BIM models, use machine control for precision groundworks, or utilise laser scans to create digital twins of your space.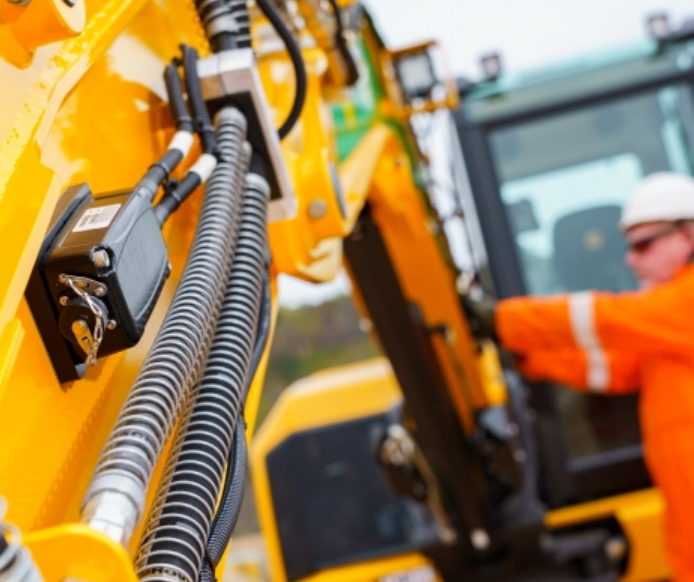 Buy Survey Equipment
Interested in purchasing location detection, distance measuring, or survey equipment? Our Sunbelt Sales website sells a range of surveying solutions.
VISIT SUNBELT SALES