SUNBELT RENTALS IS THE LEADING PROVIDER OF TRAKWAY SYSTEMS FOR HIRE IN THE UK AND ACROSS EUROPE.
We supply aluminium, plastic, and timber Trakway panels, all engineered to meet your temporary access requirements.
We specialise in designing site-specific ground protection for safe pedestrian and vehicular access. Whatever the environmental conditions, our service guarantees your personnel, plant and property are protected from start to finish. If it can't be done safely, it won't be done.
When you work with us, you'll be supported by a sector-specific engineer with the technical equipment and expertise to help eliminate risks and ensure your site is safe throughout the project.
Our process involves a site survey, risk assessment and method statements. We will advise on the design and layout of the site access requirement and then produce detailed site drawings with documentation for safe installation.
From start to finish, we offer world-class service designed to be efficient and give you peace of mind.
Feature card section
THE SCIENCE BEHIND OUR TRAKWAY SERVICE
As the UK's leading supplier of Trakway systems, we supply an engineered solution to allow safe passage across any terrain. Your Sunbelt Rentals contact will be a sector specific engineer, who has the technical equipment and expertise to eliminate risks and ensure your site is safe throughout the project.
For total assurance we conduct a site survey, including risk assessment and method statements. We'll assess site conditions, support and advise on the design of your temporary access requirements, and produce detailed site drawings along with specific documentation to support a safe installation plan.
Site survey

Risk assessment & method statements

Design & layout of temporary access requirements

Safe installation

Removal & remediation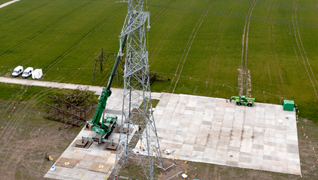 Heavy Duty Access
These Trakway panels are designed to protect the ground from and provide access to the heaviest site vehicles, whatever the weather.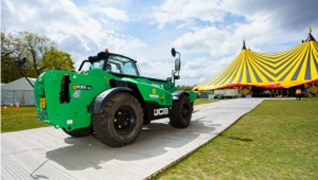 TEMPORARY ROADWAYS
Create road access anywhere in any condition with temporary outdoor flooring optimized for safety and dynamic flow.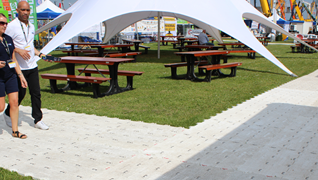 Pedestrian Access
Our pedestrian access products provide ground protection for high volumes of human traffic and light vehicles.
Double Image Card Section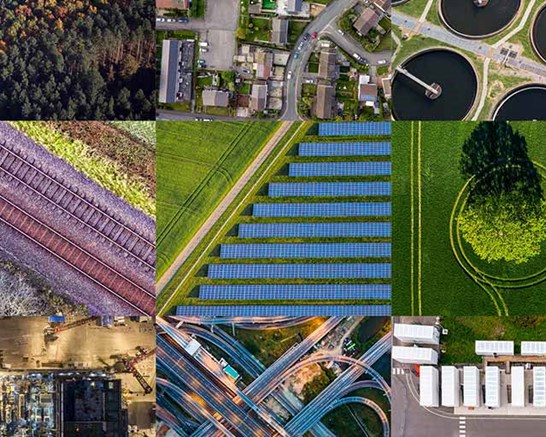 In line with our commitment to a low-carbon and sustainable future, our Trakway products are more environmentally sustainable than market alternatives. They are made from recycled aluminium, plastic and timber, and our wash facility uses recycled water.
If you need a trustworthy sustainability partner, contact us.
Metrics Section
Nearly 1 million square meters of heavy duty Trakway
Over 300 engineers and installation crew
7 dedicated depots across Europe
Emergency response
Talk to us today about your Trakway needs
LOOKING FOR WIDER-SCALE SECTOR SOLUTIONS?
INFRASTRUCTURE & CONSTRUCTION
Info Section
Download - Trakway brochure
We have the experience and knowledge to plan and deliver your project and meet all your targets.
YOU MAY ALSO BE INTERESTED IN...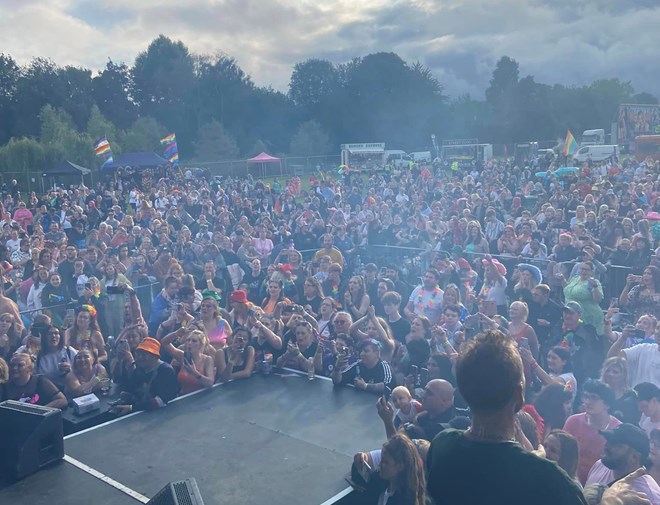 Chesterfield Pride 2023
Chesterfield Pride is a one-day event hosted at Stand Road Park recreation ground every year to celebrate the LGBTQ+ community. 2023 marked the biggest Chesterfield Pride in the seven-year history of the event, with two stages packed with entertainment, market stalls, food vendors and more.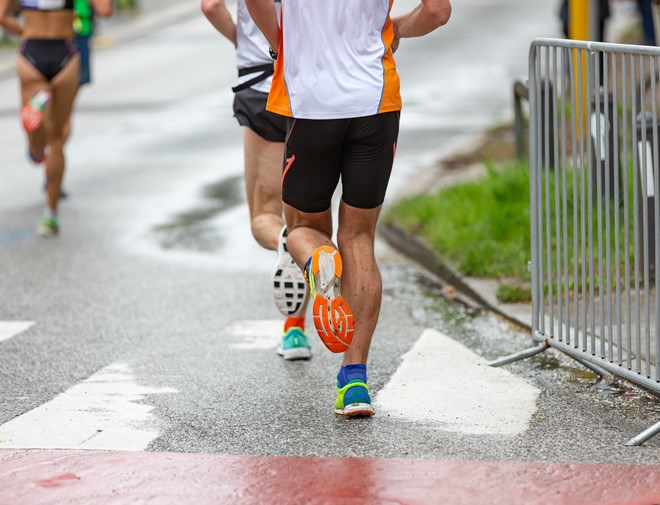 2023 TCS London Marathon
The TSC London Marathon is one of the most prestigious and celebrated sporting events in the UK and worldwide. Millions people watch the marathon in the UK on television and it is also broadcast in 195 countries around the world.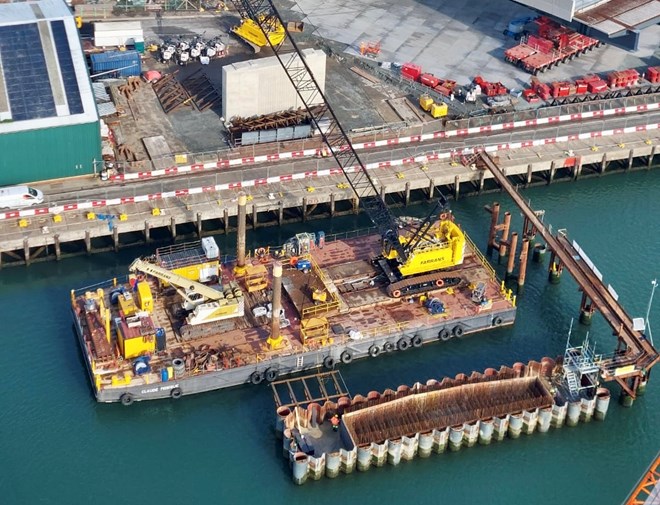 Gull Wing Bridge
The Gull Wing Bridge is an innovative piece of infrastructure located in Lowestoft, being delivered by Suffolk County Council and built by Farrans Construction. The bridge over Lake Lothing will provide a much-needed third crossing point, helping to reduce traffic congestion in the town, regenerate the area and attract new investment.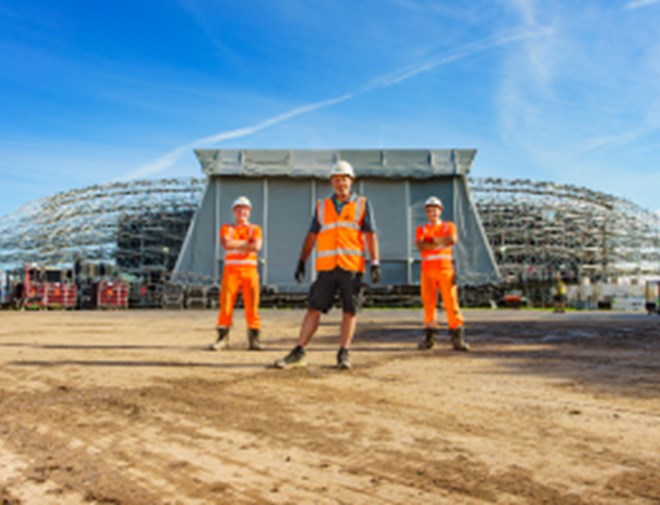 Creamfields Festival
Temporarily constructed for 4 days of fun, just how do you make a festival like this happen? You choose expert partners who specialise in defining, designing, and delivering event solutions.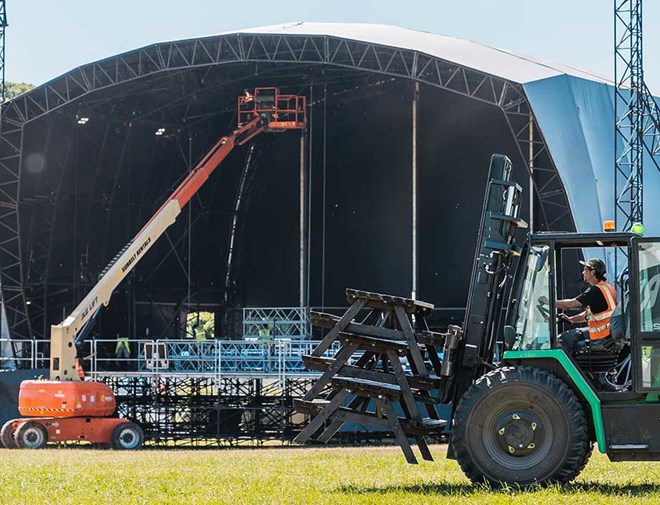 Download Pilot Test Festival
The Download Pilot test festival was part of the second phase of the Government Event Research Programme and was held on 18th-20th June at Donington Park, Derbyshire. This 10,000-capacity event was a scaled down version of the usual 100,000 capacity. It was held as a three-day camping pilot for part of the ongoing research into the safe return of live music events.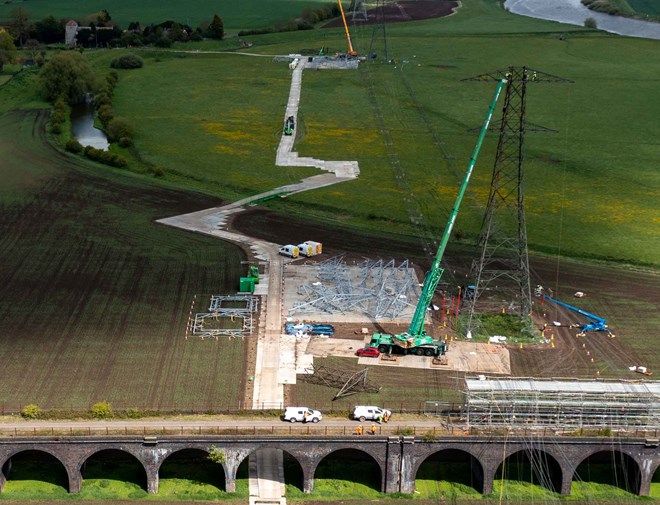 High Marnham Overhead Line Refurbishment Project
Balfour Beatty was appointed by National Grid to carry out the refurbishment of an overhead line running between Cottam and High Marnham near Newark in Nottinghamshire. In service since the mid 1960's, essential refurbishment work was required to ensure that the line continues to provide a reliable supply of electricity to homes and businesses in the area in the years to come.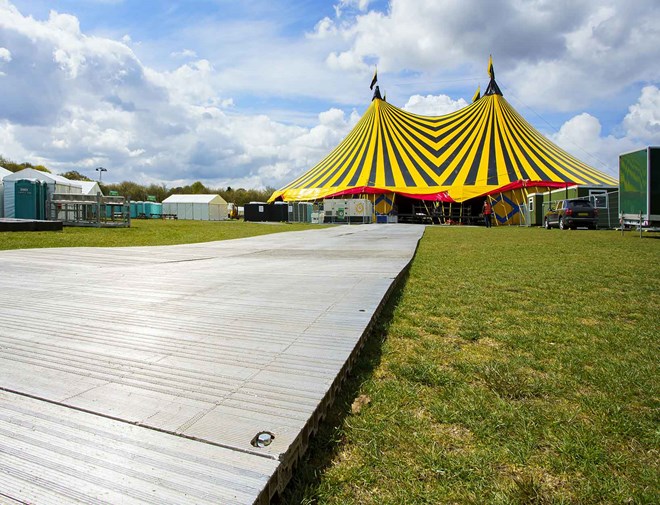 Sefton Park Test Pilot Event
The Liverpool Pilot Event was the UK's first post-lockdown outdoor gig. Hosted on 2nd May 2021 at Liverpool's Sefton Park under a huge Big Top tent, the event formed part of a scientific experiment to help get the live music industry back up and running in a safe and secure way.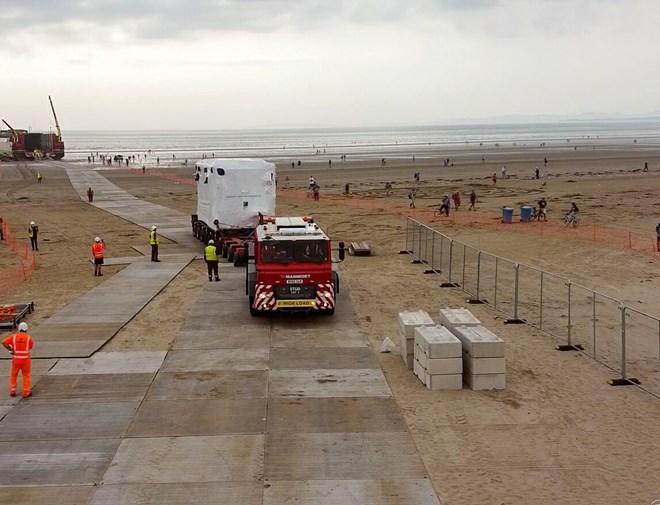 Black Rock Sands Beach Landing (Traeth y Graig Ddu)
National Grid commissioned the transportation of an electricity transformer by sea. The transformer, which weighed 128.5 tonnes, was delivered onto Black Rock Sands Beach near Porthmadog, Wales, via an 80m (262ft) barge otherwise known as the Terra Marique vessel.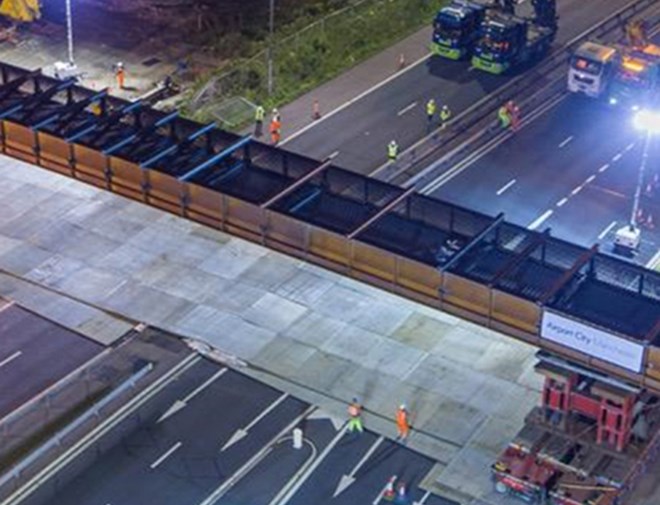 Airport City, Manchester
Sunbelt Rentals Trakway provided the perfect solution for BCEGI when installing a 400 tonne bridge at Airport City , Manchester.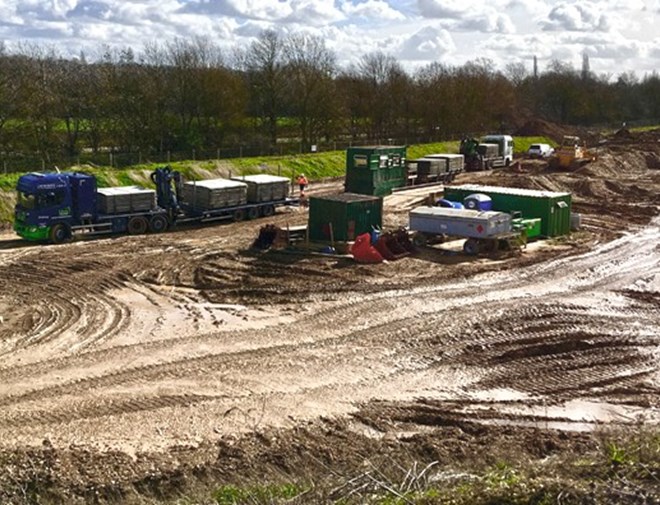 Innovation & Environmental Solutions for HS2
HS2 is a high-speed 345-mile railway track under construction which, once complete, will connect London, Birmingham, Manchester and Leeds. Currently one of the largest infrastructure projects in the UK, phase one is valued at £106 billion and will link London and Birmingham by 2028-2031. Phase two will run from the West Midlands to Manchester in the west and Leeds in the east completing the network by 2035-2040. HS2 is expected to carry over 300,000 passengers a day - around 100 million a year, when fully operational.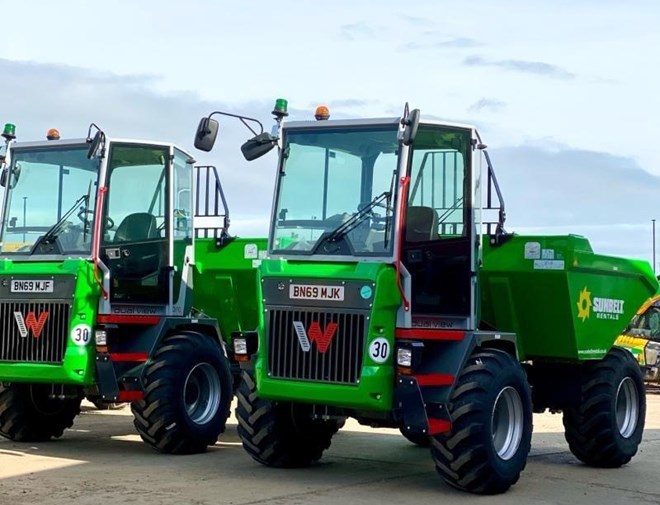 DEFRA - Managing Agent to the Environment Agency
We have worked with the Department for Environment, Food and Rural Affairs (DEFRA) since 2013, providing essential plant, tool and equipment hire services.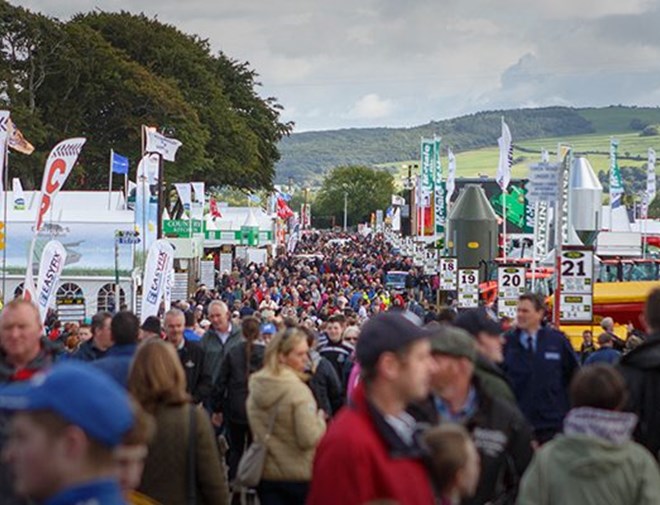 National Ploughing Association
The historic National Ploughing Championships have been running annually in Ireland since 1931. Made up of an agricultural show and a ploughing contest, it is Europe's largest outdoor exhibition, attracting 1,700 exhibitors and just under 300,000 attendees. The three-day event sees an average of over 35 million euros being spent.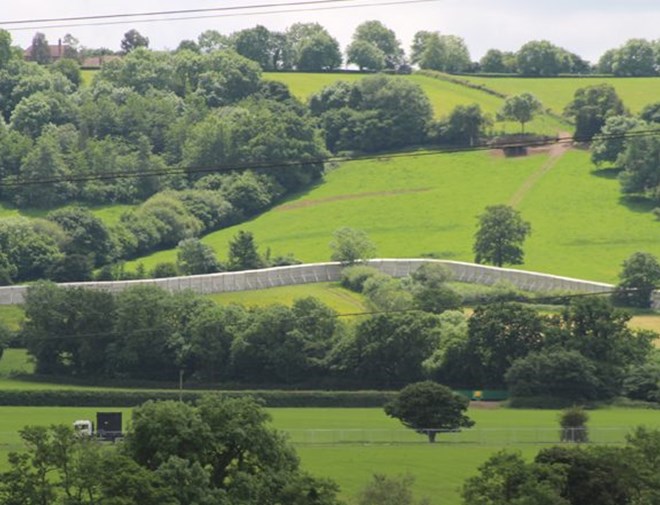 Glastonbury Festival
As the largest greenfield music and performing arts festival in the world, Glastonbury was established in 1970, becoming an annual fixture in the 1980's and growing to become the major event in British culture it is today.
Glastonbury does have fallow years. These are taken mostly at five-year intervals and are intended to give the land and local population a break as the festival attracts hundreds of thousands of visitors each time, with the peak set at 300,000.