Tailored Communication Solutions
TAILORED COMMUNICATION SOLUTIONS FOR EVERY SECTOR
Reliable communication is an essential ingredient in creating a productive and safe working environment, whether you're on a construction site, working trackside on a railway, or managing an event with thousands of spectators. Sunbelt Rentals has the communications equipment for hire that can reduce the amount of rework needed by up to 52%, helping you complete projects on time and within budget.
From portable two-way radios to a complete communications support unit and temporary WI-FI solutions, you can hire industry-leading communications equipment from Sunbelt Rentals.
Two-Way Radios
Sunbelt Rentals stocks a range of licensed two-way portable and nationwide push-to-talk radios to improve business productivity and safety.
All radios are supplied with a battery, antenna, and belt clip with a choice of single and six-way charger options. We also have a wide range of accessories available for hire.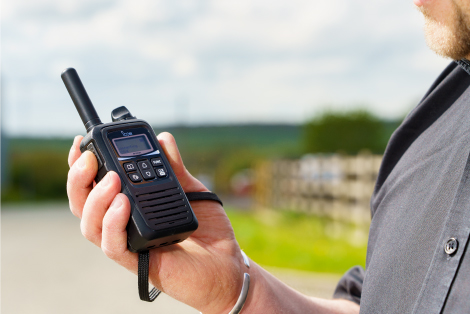 Atex-Rated Radios
If you're working in hazardous environments and dangerous conditions, our high-performing ATEX-rated portable two-way radios are the safe, reliable solution to keeping in touch with staff.
Our range includes the Motorola DP4000 ATEX handsets, noise-cancelling headsets, remote speaker microphones, and accessories.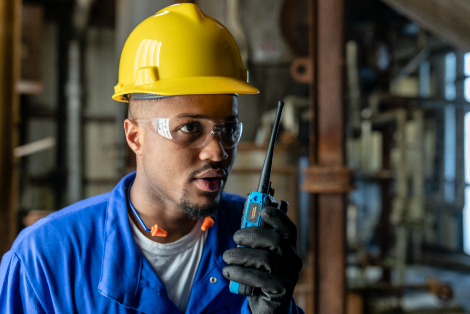 Communications Support Unit
Our Communications Support Unit is ideal for larger sites that require a one-stop shop for all of your communication needs.
The service can be tailored to meet your requirements and comes with welfare facilities, the latest equipment, and screens for displaying critical information. Equipment allocation is done using a bespoke solution that has been proven to prevent missing items, saving you time and money.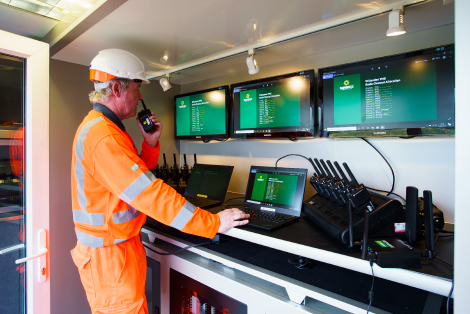 Wi-Fi Solutions
Our 4G wireless router is the ideal temporary internet access solution, allowing multiple users to connect to the web and communicate with their teams.
It features unlimited monthly data and is easy to install. Perfect for new sites or areas where there are no landline services available, or it is not cost-effective for them to be installed.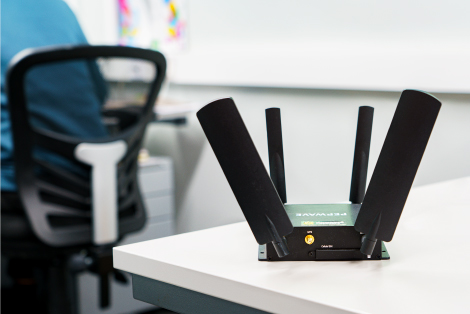 ATHENA COMMUNICATION SOLUTIONS
Approved by Network Rail, the Athena System can be supplied to suit your individual requirements and provides full-duplex conversations up to 100 metres in range.
We supply a range of headsets from ultra-light, lighter, and standard to blocked with fully enclosed ear domes providing 20dB of localised noise suppression.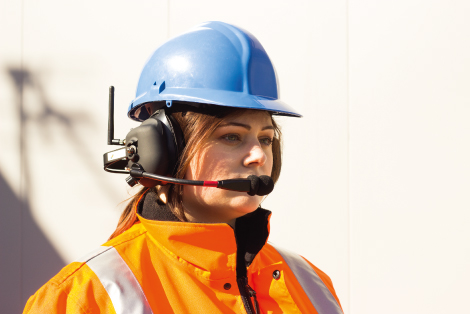 Event Solutions
Keep in touch with your staff from anywhere on-site with our range of the latest two-way radios, repeaters, and nationwide push-to-talk handsets, as well as accessories and unlimited WI-FI units.
With an extensive hire fleet, we can tailor solutions to your exact requirements. We can also provide CCTV towers and body-worn cameras to help keep your visitors, employees, and site secure before, during and after events.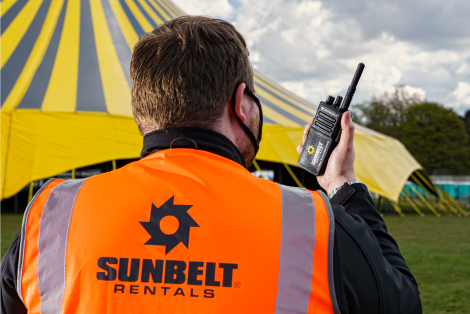 Enquiries
Let our communications experts assist with your project.
Submit Enquiry