THE EVENT PANEL HAS BEEN DESIGNED FOR RAPID AND SAFE ACCESS FOR PEDESTRIANS AND THE HEAVIEST LOADS ACROSS STABLE GROUNDS.
Thanks to its flat surface, this event flooring system also helps protect the ground and travelling vehicles. It's the perfect solution for events in delicate areas like public spaces, parks, sporting venues, and SSSI sites.
The integrated fixings and joints give it a continuous smooth surface, making it extraordinarily safe. There are no connecting plates on the panel's surface, and all bolt heads are captive within the panel.
Additional benefits include a lightweight design, which facilitates installation without needing large vehicles, especially where access is limited, and minimises transport costs.
Info Section
Download - Event Panel Specification Sheet
Learn more about our Event Panel products by clicking the download button on the right.
FREQUENTLY ASKED QUESTIONS
Thanks to a nationwide network of depots, we can deliver your Event Panels next-day, anywhere in the UK. Following delivery, a full installation crew of 15 can install over 500 square metres per hour.

Event Panels are a temporary roadway system suitable for pedestrians and light vehicles in high-volume traffic and heavy commercial vehicles. They are ideal for car park access and high foot traffic areas like golf courses and stadium pitches.

Each Event Panel weighs 164kg. A forklift or Hiab wagon is necessary to move the panels into place for smooth and stress-free installation. But this is not for you to worry about. We will provide the installation equipment as part of our cradle-to-grave service.

Event Panels are designed to be installed in multiple widths and layers to create a suitable surface for any access that may be required.
SIMILAR PRODUCTS TO EVENT PANEL

Double Image Card Section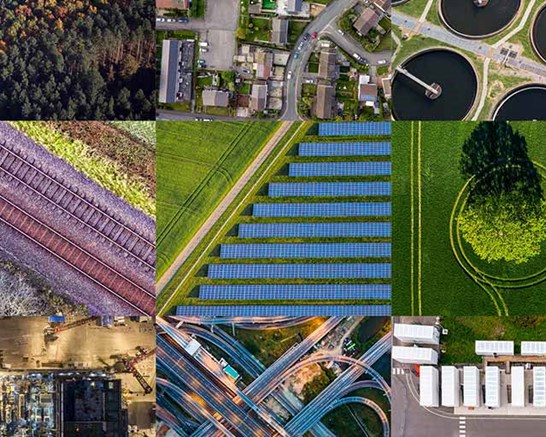 As an industry leader in Trakway solutions, we prioritise the principles of ESG (Environmental, Social and Governance). Our products are specifically designed and produced with a focus on being eco-friendly and sustainable, which underscores our commitment to promoting environmental responsibility and sustainability.
Feature card section
THE SCIENCE BEHIND OUR TRAKWAY SERVICE
As the UK's leading supplier of Trakway systems, we supply an engineered solution to allow safe passage across any terrain. Your Sunbelt Rentals contact will be a sector specific engineer, who has the technical equipment and expertise to eliminate risks and ensure your site is safe throughout the project.
For total assurance we conduct a site survey, including risk assessment and method statements. We'll assess site conditions, support and advise on the design of your temporary access requirements, and produce detailed site drawings along with specific documentation to support a safe installation plan.
Site survey

Risk assessment & method statements

Design & layout of temporary access requirements

Safe installation

Removal & remediation
Info Section
Need Trakway?
Leave the how to us and enquire now.
YOU MAY ALSO BE INTERESTED IN...