Rental Solutions for your Events
Sunbelt Rentals is proud to provide a full range of market-leading, environmentally-friendly temporary infrastructure solutions to help bring your events to life.
As the biggest temporary infrastructure solutions supplier in the UK, with depots all over the country and a team of 4,000 experts, our events solutions service will make sure your event runs smoothly from start to finish.
From winter events to festivals and from sporting events to concerts, you can leave the how to us.
Whatever your requirement, big or small, from the largest music festival to a trade show or street event, Sunbelt Rentals can take the stress away and make it happen.
Just look at our history: From the first Glastonbury Festival in 1971 to the British Olympics in 2012 and a number of post Covid-19 test events during 2021, we've successfully managed thousands of events of all sizes and established ourselves as market leaders in the rental events sector for over 50 years.
We'll be there for you 24/7 to help deliver your event safely, whatever the weather. We know what to do and we know how to do it. We'll take your stress away and work to ensure your event equipment is delivered, installed and then taken away again on time once the event is finished.
Why work with Sunbelt Rentals?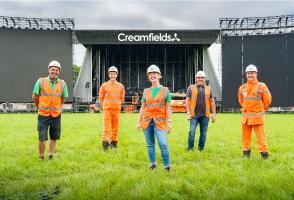 360 Solutions
We have a specialist, dedicated team who know the sector and have many years of experience in event planning and setup. We have design and BIM capabilities that can provide accurate site layouts, quantities, and budgets to deliver on your plans.
360 Solutions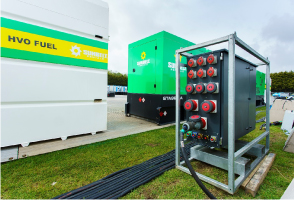 Our Planet
We know event organisers are driven by offering green solutions. We offer market leading equipment and a relentless drive for sustainable solutions. Our Stage V generators reduce harmful emissions, battery storage units reduce fuel consumption and using HVO Fuel, further benefits can be realised.
Our Planet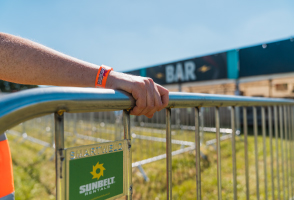 Our Capability
Big or small, we do it all. We can offer solutions for both simple or complex event set-ups and requirements. From trakway, fencing and plant through to radios and climate control, we have it all covered. We will deliver a world class experience for your event.
Our Events
Music Events
From Glastonbury Festival to Creamfields and hundreds of other music events across the country, we've been trusted for many decades to get both indoor and outdoor music events rocking.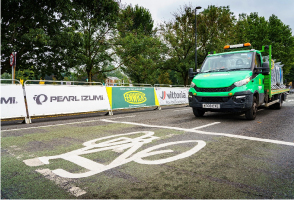 Sports Events
As proud partners of the Tour of Britain and many other big and small sporting events across the UK, Sunbelt Rentals has the expertise, equipment and enthusiasm to help make your sporting event the best yet.
Sports Events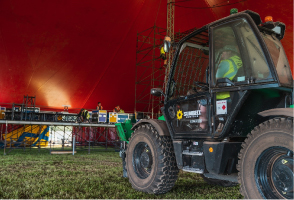 Winter Events
From Christmas markets to winter wonderlands and bonfire nights, we're specialists in delivering a magical winter event for your community. Speak to us to discuss your requirements – and then leave the how to us.
WINTER EVENTS
Our Events Solutions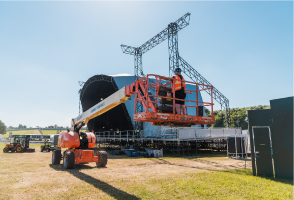 Access
Our solutions are ideal for the build and derig of any event, be it for internal fit-out to supporting the build and dismantle of the largest outdoor stages. We offer a diverse range of equipment, including ladders, scaff towers, scissor lifts and booms. We'll support your event and keep you safe.
Access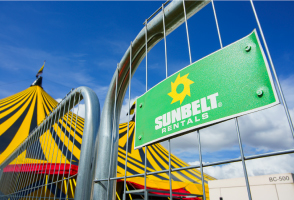 Barriers and Fencing
We boast over 50 years of experience of providing safe and valuable services. Our fencing and barrier systems are versatile and can be used for many different purposes including sports events and crowd control.
Barriers & Fencing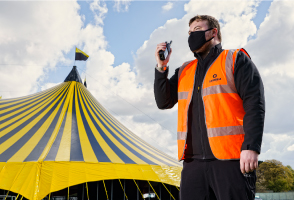 CCTV, Wi-Fi, and Communications
We supply equipment from leading manufacturers to offer a fast, professional and reliable service. Sunbelt Rentals can provide a wide range of radios and other communication equipment.
Safety & Communications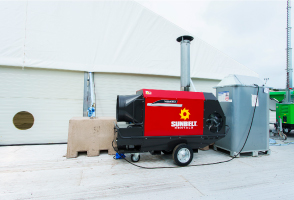 Cooling, Heating, and Air Purification
Whether it's heating up or cooling down, our climate control equipment is the most effective method of controlling the climate of your events, our extensive product range also includes a range of dryers and dehumidifiers.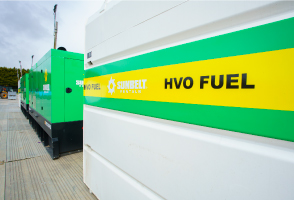 Eco-Fuel
We can offer a fully renewable and fossil-free alternative to diesel with our HVO fuel solutions. The HVO fuel is manufactured from 100% renewable and sustainable waste, and is all ethically sourced.
HVO Fuel Solutions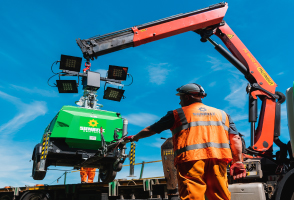 Lifting
We offer a comprehensive range of high-quality lifting equipment from industry leading manufacturers, from trolleys to help with manual handling tasks, to the supply of lifting tackle and slings.
Lifting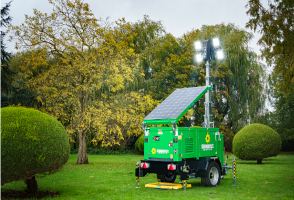 Lighting
We offer a wide variety of powerful and portable tower lighting solutions, LED, hybrid, battery or even just solar. Keeping things well lit in the least impactful way possible.
Lighting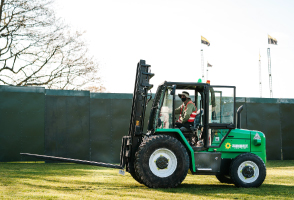 Plant Machinery
Sunbelt Rentals are traditionally known as the leading supplier of plant equipment and machinery. Each year, we invest heavily in new equipment that focuses on quality and innovation to continue to be a frontrunner within the plant industry.
Plant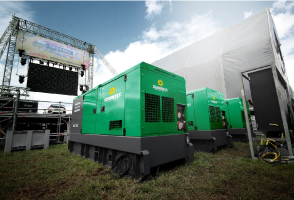 Power Generation
We offer our customers innovative and high-performance power generation equipment from our nationwide network of depots. Our solutions go beyond just generator hire, we offer a complete power management solution tailored to suit your needs.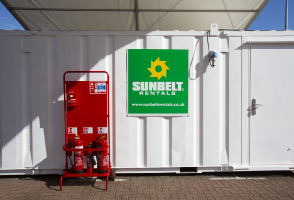 Safety
We provide a comprehensive range of safety equipment, designed to help keep you safe during your projects and events. Fall arrestors, restraint lanyards, fire trolleys and extinguishers are all relevant to the events sector.
Safety & Communications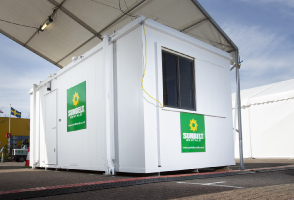 Site Welfare and Storage
Our site welfare and storage containers are designed to provide maximum storage and security. Your tools and equipment will be protected with our containers that are built for all types of weather.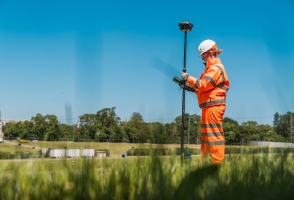 Survey
We're the the leading supplier of land survey and precision measurement technologies. Whether you need GPS Units to plan and mark out your indoor sites or even map out internal spaces, we offer it all. We also supply sundry items such as aerosol paints and marker flags to make it really easy.
Survey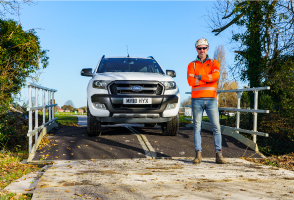 Temporary Bridges
We can provide bridging systems that can accommodate a wide range of users, whether it be for the use of pedestrians or the use of heavy-duty vehicles, we have the right solutions for you.
Bridges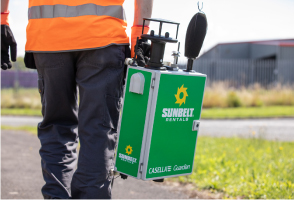 Test and Monitoring
We offer a complete test and monitoring service, continuous reinvestment in advanced test equipment, facilities and systems to ensure you receive the best equipment for your test and measurement application. Our services include anenometers and environmental monitoring equipment.
Test & Monitoring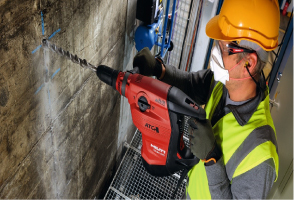 Tools
Our comprehensive range of tools will ensure you can quickly access the product you need to get your job done safely. We specialise in providing the right tools, in the right place, at the right time. All you'd need for event builds, saws, drills, sanders and planers.
Tools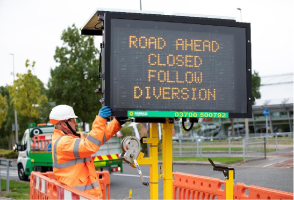 Traffic Management
Our fleet is the largest and most modern within the industry. We provide a comprehensive solution for your traffic management needs, with a total traffic control and management service to deliver every aspect from start to finish. Including VMS boards, traffic lights, cones and signage.
Traffic Management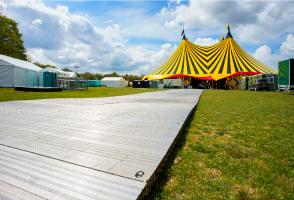 Trakway
Trakway is our eco-friendly method of protecting the ground that your events will take place on. We have different types of trakway that includes TigerTrak, TuffTrak, Supa-Trac, and Lion Panel. Our wide variety ensures that you will have the right type of trakway for your event.