WHEN IT COMES TO CABLE AND DISTRIBUTION HIRE, WE ARE INDUSTRY LEADING EXPERTS.
With the experience and expertise in designing and installing HV cabling and distribution boards to support temporary and critical power solutions.
For information on our smart distribution board (EcoLync), that can help reduce energy consumption, co2 emissions and lower costs please visit Eco Lync | Sunbelt Rentals
To speak to our experts or to find out more about our Critical Power Services, call 0800 231 5758 or
OUR CABLING AND DISTRIBUTION SERVICES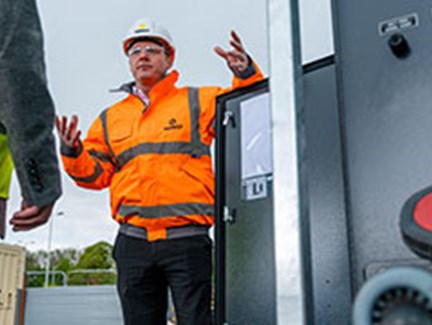 Distribution Boards
With an extensive stock of distribution boards ranging from a 16amp single phase to 3 phase 4000amp mains boards you can rest assured that we have a solution to safely support your energy distribution needs.
Our distribution boards are designed and made for ease of use to support the most demanding power environments. So, whatever your project we have a cable and distribution service to support your energy and critical power needs.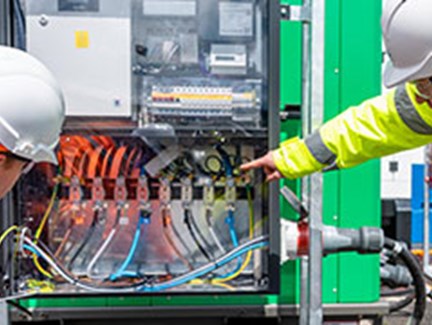 Smart Distribution Boards
What if a distribution board could help control the energy needs and distribution on your site? Our Energy Management System can do just that.
Our engineers will work with you installing an EMS as part of your Energy Solution it can be programmed to turn off devices when not in use, saving you money in reduced fuel consumption and reducing your CO2 emissions.
Find out more about how and when to use an EMS Link to Ecolync/EMS page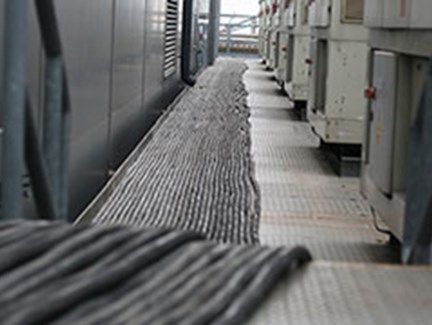 Cable Hire
With one of the largest stocks of single core, multi-core and HV cables in the UK, we can support your temporary power cable requirements.
From one 16amp, single-phase extension lead through to multiple cable runs and lengths, we can design, supply, and install a full cable and distribution service that includes final connection and certification.