Heras Fencing
Heras Fencing
A must for security on any site, our traditional Heras fencing panels are supplied with standard rubber footings, making sure it is simple to install.
Our fencing can be supplied in any quantity with all relevant ancillaries including pedestrian and vehicle gates. Fence Panels are 3.5m long x 2.0m high as standard.
Why choose Sunbelt Rentals for your Heras Fencing requirements?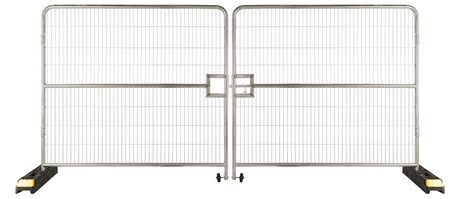 Large quanties of fence panels are available with quick turnaround
Smaller quantities also available from our Plant and Tool Depots
Various fencing solutions are also available from our Barriers and Fencing Team, specially for the Events sector.
Find your nearest depot
Heras fence panels make up part of our non-mechanical product range, click here to find your nearest non-mechanical depot.
Find a Depot