UNLOCK MORE UPTIME, INCREASE COMPLIANCE AND IMPROVE EFFICIENCY
Imagine having your own Sunbelt Rentals store on-site 24/7. That's what Sunbelt Rentals Express gives you. Quick and easy access to essential equipment, day and night. Stocked and configured to meet the exact needs of your site.

Whatever equipment you need on site such as PPE, critical safety equipment, communications equipment, small tools and spare parts – you can even use it to store your own items including vehicle keys. What's more if you have frequent deliveries to site they can be dropped off into a locker and collected by the intended recipient at a convenient time.

By reducing the number of equipment deliveries to site you'll also be reducing your site CO2 emissions, noise and disruption.

For all your essential site equipment at your fingertips, you can leave the how to us.
HOW SUNBELT RENTALS EXPRESS WORKS
1. A pre-site survey
Carried out to understand your requirements. The Sunbelt Rentals Express is customised to your needs and delivered to your site.

2. Sunbelt Rentals Express Training
Training on how to use the Sunbelt Rentals Express by our expert team. You'll also be issued with your own unique access card with all relevant permissions pre-programmed or connect to your existing site access cards.

3. Navigating
A simple digital display, you can see what equipment is available and select the item you need.
4. Secure Locker
A locker will open to allow you to collect the item. When you've finished, simply return the item to the Sunbelt Rentals Express.
5. Out Of Stock Item
Sunbelt Rentals can dispatch a delivery to top the Sunbelt Rentals Express back up.
6. Real-Time Reports
Track spend, monitor equipment usage and compliance, as well as see who has items on hire.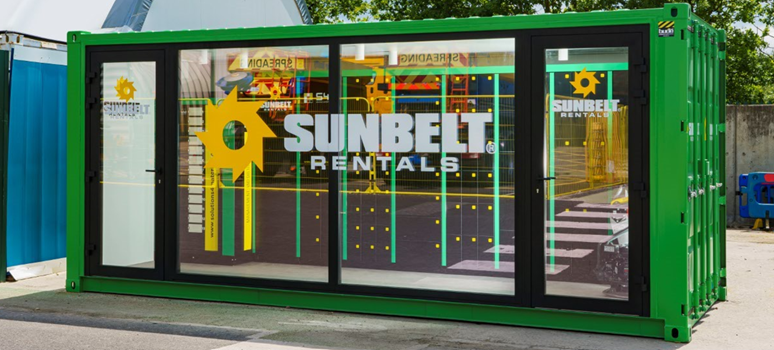 SUNBELT RENTALS EXPRESS VIDEO
Watch our demo video on the Sunbelt Rentals Express and why it could benefit your project.
WHY WORK WITH SUNBELT RENTALS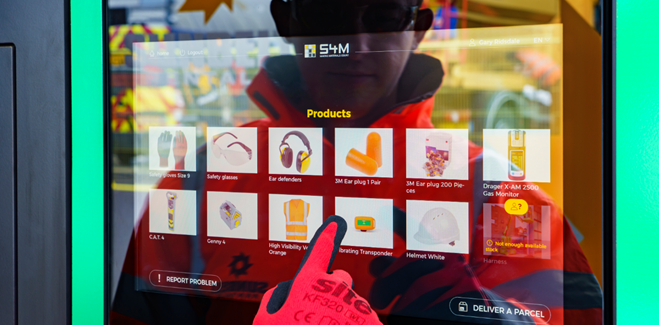 Less downtime, more efficiency
With Sunbelt Rentals Express, the essential kit your people need is at their fingertips. Stock is remotely monitored and recorded automatically, saving more time.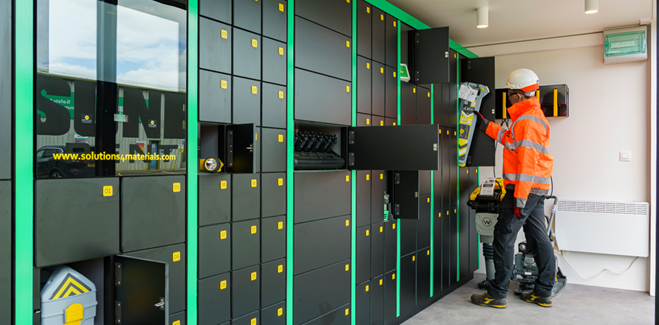 Maximise safety, compliance and sustainability
With every item fully traceable, you'll know how many times equipment has been used and when it needs servicing or replacing.

Unique access cards ensure your team can only access equipment they are authorised and trained to.

And with less deliveries to site you'll also reduce emissions, noise and disruption.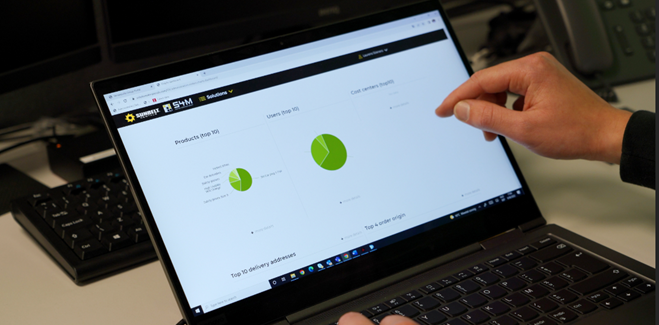 Real-Time Reporting and Spend Control
With built-in reporting software you can view stock levels, track your real-time spend and plan for upcoming work. Reducing downtime, improving your efficiency and driving cost-savings.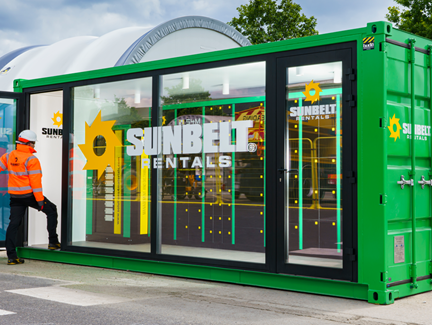 Expert Support
From the point of enquiry to the Sunbelt Rentals Express being on your site, you'll have a team of experts on hand to support.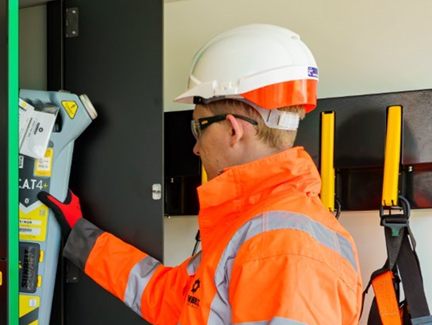 Stock Replenishment
We'll work with you to ensure you never run out of stock of your essential equipment.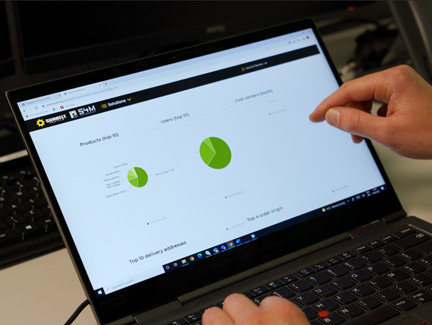 Real Time Reporting
Our team are on hand to provide real time reports on stock levels and usage so you're never caught by surprise.
Find your local depot

With over 200 depots across the UK and Ireland, we can support you with all your project needs wherever you are working,

Use Your Location

Get in touch today

To speak with us about the Sunbelt Rentals Express. Our customer care teams are available to assist with any enquiries you may have.