Its natural resources sustain us. That's why we must protect it and every person who calls it home. Our Planet is our action plan for positive change.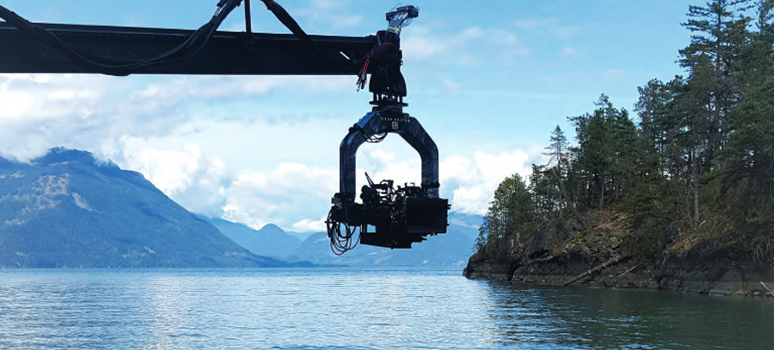 A BRIGHTER WORLD FOR EVERYONE
Through Our Planet we can power innovation, opportunity and equality. Safeguarding our climate to decarbonise our atmosphere. Helping local communities thrive. Empowering you to achieve your goals sustainably. And giving our own colleagues the skills to be the best they can be. Our Planet is our plan for a better tomorrow.
POWERING THE PRODUCTION OF TOMORROW
Global climate change is affecting how our industry operates now and in the future. We're committed to finding better ways to overcome environmental challenges.
SUSTAINABLE ENERGY

Our range of green energy solutions including Stage V generators, battery storage units and energy management systems, provide a more sustainable alternative to using diesel. Helping you reduce fuel costs and cut carbon. All our plant equipment, lighting and generators are compatible with fossil free HVO fuel, proven to reduce emissions by up to 90%.

EQUIPMENT

We have a wide range of electric vehicles and plant, battery powered tools, and solar powered cabins and welfare units. We are also proud to have one of the largest LED and solar lighting inventories in the industry. Helping you save on fuel usage and cur harmful emissions.

SOCIAL IMPACT

Through Our Planet we are committed to powering opportunity and equality. Helping our communities thrive by supporting local initiatives and partnerships, while empowering our own people through skills training and inclusion to be the best they can be.
FIND A DEPOT

With over 200 depots across the UK, Ireland and Germany, we can support you with all of your project needs, wherever you're working.

Use current location

CONTACT US

Thank you for your interest in Sunbelt Rentals Film & TV. Our customer care teams are available to assist you with any enquiries you may have via email.