Your Sites, Your Hires, Your Data - At Your Command
What Is Command Centre?
A secure customer portal accessible through the Sunbelt Rentals website, Command Centre allows you to view your business's integrated data and is designed to help you to efficiently manage all your rental equipment 24/7/365.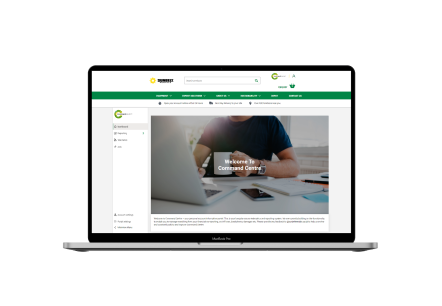 Business Reports
Access a suite of interactive reports to meet your needs:
Live Hires Overview

Spend Summary

Spend by Account

Spend by Category

Spend by Product

Spend by Site

Aged Debt Summary

SMART Torque – Geo-logged Torque Data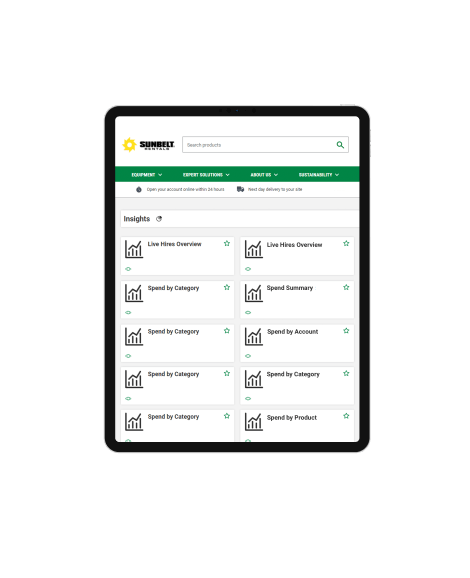 SmartSite
Track your SmartSite equipment
Using a range of products, the SmartSite app connects equipment to the user's smart device.
SMART equipment provides digital feedback that is captured in the app and saved in secure cloud-based storage.
The various data streams are used for quality assurance or general analysis of operations.
Within SmartSite there are two current datastreams- SmartTorque & Pressure Testing however, there will be further additions over coming months.
The device combines accurate torque wrench data with geo-logging software, creating quality assurance in mechanical jointing.
Once set-up, a user can connect their smart device to the wrench, which will accurately record the torque data of the operation. This can be seen both on the user's device and in a live feed direct to a desktop interface. The data is then stored in secure cloud-based storage.
The user-friendly app also offers sequencing assistance up to a 32 bolt face.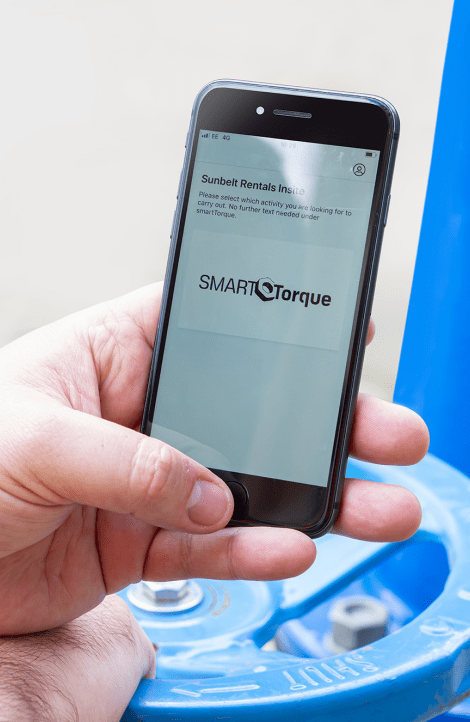 Telematics
Make better decisions through Telematics:
Track utilisation and idle time.
View fuel usage & CO2 emissions.
Encourage safer operations.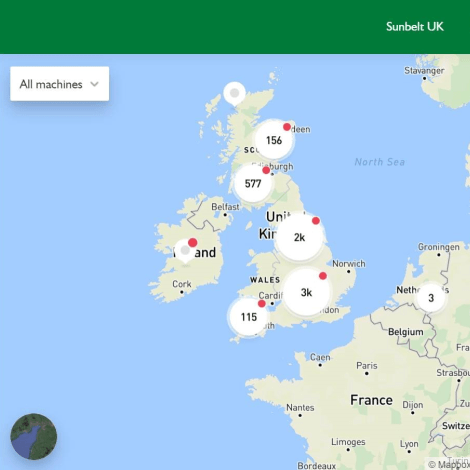 Access & Security
How can I access Command Centre?
To access command centre you need to have Sunbelt Rentals credit.
How secure is the platform?
You can access all your Sunbelt Rentals data with just one login, one username and one password to access multiple applications within Command Centre whilst ensuring stronger security protection than ever before.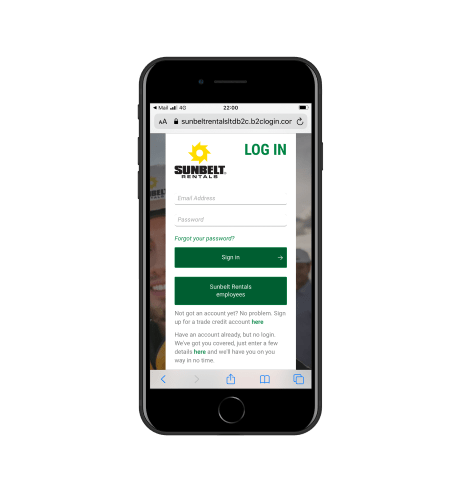 Log In Or Sign Up
Log in or sign up to to manage your hire data on Command Centre here.
Command Centre Log In