Need emergency heating for your facility? We provide 24/7 response to any emergency throughout the year.
With strategically distributed depots across the UK, we can deliver reliable heating equipment to you on time, every time, wherever you are.
During an unexpected situation, such as a failure of your existing heating system, power outages or flood damage, you can access the UK's largest fleet of emergency heating and drying equipment at a moment's notice.
From portable heaters to industrial heating, we have all types of heaters to meet your needs and provide immediate warmth and comfort. Models are available from 1.5kW to 200kW, with a crew of experienced engineers to help you install them.
OUR RANGE OF EMERGENCY HEATERS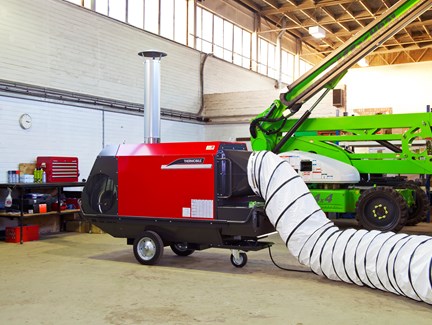 INDUSTRIAL HEATING AND DRYING FANS
Highly efficient heating and drying fans for heating large indoor and outdoor spaces. Models available from 9kW to 36kW.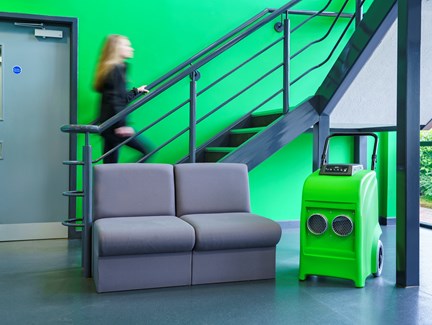 DEHUMIDIFIERS
Industry-leading dehumidifiers to expediate the drying process and reduce the risk of mould and damp.
Info Section
NEED HELP CHOOSING THE RIGHT EMERGENCY HEATER?
Have a look at our heating calculator and find out what size heater you need to warm your workspace.
Frequently Asked Questions
In most cases, next-day and, in some cases, same-day. We hold our own fleet of equipment in depots across the UK, so we don't have to rely on third parties to deliver equipment. We also have a specialist team of delivery and installation experts that enable a fast response.
Our heating experts follow the latest guidelines outlined by recognised industry bodies, such as: 
Feature card section
OUR SOLUTIONS AND SERVICES
Our world-class service is built on a highly trained team that will work with you to design an efficient, cost-effective, rapid climate control solution. We will visit your site to assess your requirements and provide timely product delivery from our nationwide depots closest to you.
Our experienced engineers will ensure your equipment is strategically placed to deliver optimal performance, followed by a face-to-face demonstration to help you understand your equipment and how to operate it safely.
Free Site Survey

Delivery

Installation

Demonstration
Metrics Section
Want to talk someone today about your emergency heating needs?