THE EUROMAT IS A MAN-HANDLEABLE, PLASTIC, MEDIUM-DUTY TEMPORARY ROADWAY SYSTEM FOR RUBBER TYRED VEHICLE ACCESS.
Made from high-density polyethylene (HDPE), these road mats are rugged yet flexible. They follow the contours of any undulating ground, enabling safe passage of plant, equipment and personnel. 
The EuroMat is temporary road matting with excellent anti-slip surface. Its uniquely engineered chevron traction surface provides ultimate grip, dispelling mud and dirt while vehicles drive over it. The chevron nub design reduces sideways movement and slippage and delivers optimal forward traction. 
Each mat weighs just 33kg, which allows for fast and easy installation by a crew of two. The EuroMats are weatherproof, water and chemical resistant, and can be used even in sub-zero temperatures. Interested?
Info Section
Download - EuroMat Specification Sheet
Find out more about our EuroMat products by clicking the download button on the right.
FREQUENTLY ASKED QUESTIONS
Thanks to a network of depots nationwide, we can deliver your EuroMats next-day, anywhere in the UK. And a team of four can install and cover over 150 sq meters of space per hour.

EuroMats are made from high-density polyethylene (HDPE), strong enough to handle pedestrian and vehicular weight. They also have an anti-slip and engineered chevron surface that provides traction and prevents slips and trips.

For stress-free and fast installation, a forklift is required to aid the placement of the EuroMat. However, each mat weighs 33kg with two strategically placed hand holes. In the absence of a forklift, two persons can still install the road mats.

The EuroMat is a flexible, temporary road surface that fits into the contours of its environment. It can be installed on open grounds and tight areas with narrow access.
SIMILAR PRODUCTS TO BOX EUROMAT

Double Image Card Section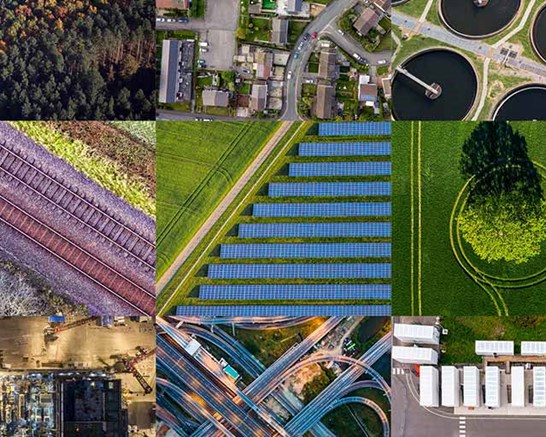 As an industry leader in Trakway solutions, we prioritise the principles of ESG (Environmental, Social and Governance). Our products are specifically designed and produced with a focus on being eco-friendly and sustainable, which underscores our commitment to promoting environmental responsibility and sustainability.
Feature card section
THE SCIENCE BEHIND OUR TRAKWAY SERVICE
As the UK's leading supplier of Trakway systems, we supply an engineered solution to allow safe passage across any terrain. Your Sunbelt Rentals contact will be a sector specific engineer, who has the technical equipment and expertise to eliminate risks and ensure your site is safe throughout the project.
For total assurance we conduct a site survey, including risk assessment and method statements. We'll assess site conditions, support and advise on the design of your temporary access requirements, and produce detailed site drawings along with specific documentation to support a safe installation plan.
Site survey

Risk assessment & method statements

Design & layout of temporary access requirements

Safe installation

Removal & remediation
Info Section
Need Trakway?
Leave the how to us and enquire now.
YOU MAY ALSO BE INTERESTED IN...