Tailored Solutions for the Facilities Management Sector
The award-winning Sunbelt Rentals team is here to work with you to deliver a complete Facilities Management solution for your project.
Our extensive range of Facilities Management services is designed to ensure we deliver an end-to-end solution, bespoke to your individual project or business needs.
No matter how big or small the requirement, we have the experience and, most importantly, the equipment to make it happen.
From powered access to heating, cooling, and air quality management, from tool hire to towers and podiums and from fences and barriers to safety and communications, and a whole lot more, you can leave the 'how' to us…
As the UK's largest equipment rental company, Sunbelt Rentals has the scale, scope, and expertise to provide specialist, tailored facilities management solutions across a range of sectors including retail, healthcare, aviation, commercial, logistics, and many more.
With a hire fleet of equipment of almost £900 million, we have the largest, safest, most innovative, and environmentally friendly equipment currently available.
We'll work with you and your teams to design and deliver the perfect facilities management solution for your project.
Learn More About Our Facilities Management Solutions
Why Work With Sunbelt Rentals?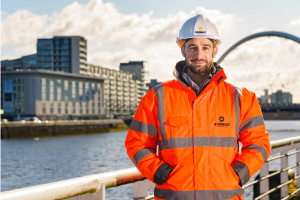 Single Contact
We know that finding the right person to help with your query can be frustrating. With our hire desk acting as your single point of contact, we keep things simple and efficient. Your dedicated Account Manager will also understand your crucial KPIs, to support what is important to your business.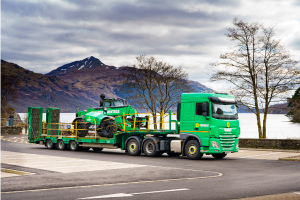 Rapid Response
Our facilities management culture is one of rapid response. We have the broadest, self-delivered equipment portfolio within the hire industry, helping you to drive efficiencies and reduce costs. Whatever your rental hire requirement, the answer will be YES. We'll get the job done. And quickly.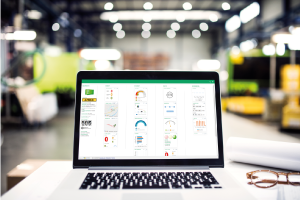 Real-Time Data Reporting
We understand the importance of data on improving efficiencies across your projects. Our recent investment in powered access equipment includes telemetry and access control, giving you real-time data on when, where and how your equipment is being used. You'll be in the loop every step of the way.
We're Experts Within Facilities Management
Our team of experts has decades of experience delivering tailored solutions across a range of sectors and industries. We have an extensive product range covering everything you may need on-site from powered access to cleaning equipment.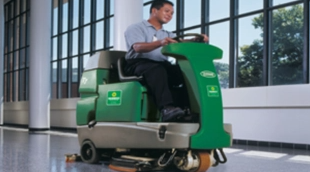 Flooring Solutions
Level up your floor care and maintenance with industry-leading floor preparation, maintenance and cleaning equipment hire from Sunbelt Rentals.
FLOORING SOLUTIONS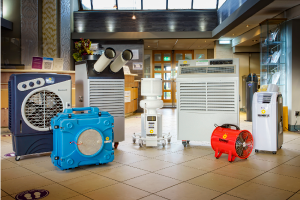 Climate Control
The UK's largest supplier of portable HVAC solutions. We deliver, install and demonstrate.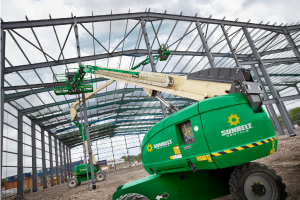 Powered Access
The combined height and reach of our powered access equipment can transport you safely over 50,000 metres.
Powered Access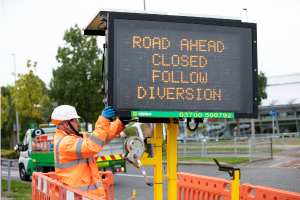 Traffic Management
We offer 24/7 national coverage with all operations covered by QEHSS accreditations.
Traffic Management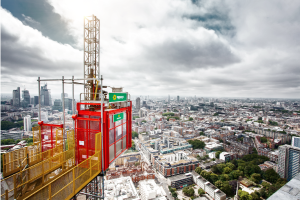 Hoists
Our solutions have been used on seven out of ten of the tallest buildings in the UK.
Hoists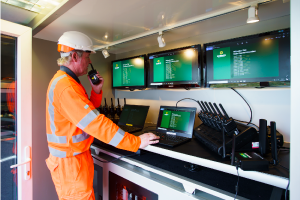 Safety & Communications
Our experts will also advise you on the most suitable communication system for your project, selecting from a huge range of equipment from leading manufacturers.
Safety & Communications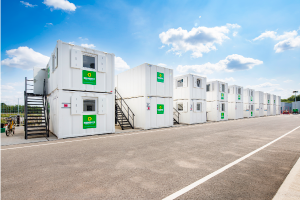 Accommodation
We offer a 24/7, 365 days a year call-out facility covering 20,000 items on our fleet.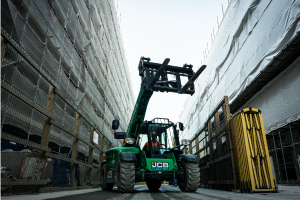 Plant
We are the experts in plant hire with an unmatched product range in the industry, including dumpers, excavators, forklifts, rollers, loaders, telehandlers, and a vast range of plant attachments.
Plant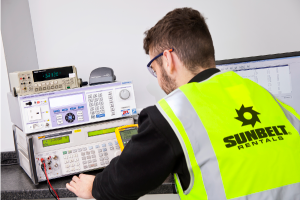 Test & Monitoring
Europe's leading test equipment specialists since 1996 with specialist facilities and an expert team.
Test & Monitoring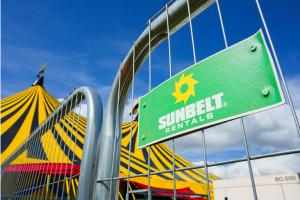 Barriers & Fencing
Crowd and perimeter security experts providing the safest and best value with over 50 years of experience.
Barriers & Fencing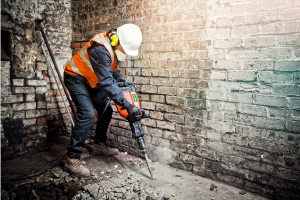 Tools
A comprehensive range of tools, from leading manufacturers, ensuring you can quickly access the product you need to safely complete your job.
Tools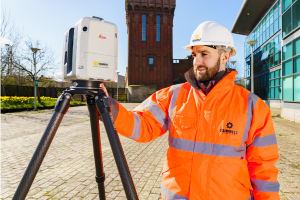 Survey
We are an industry-leading supplier of land survey and precision measurement technologies. We hire and sell new and reconditioned equipment and provide comprehensive servicing, training, and technical support.
Survey
Our Commitment to Sustainability
Our in-house Social Impact team works with contractors and stakeholders to create and deliver local social value, helping communities build back better.
We support under-represented community groups, schools, and long-term unemployed residents to gain skills and jobs, working with training providers to provide free of charge plant, equipment, and expertise.
We develop innovative strategic partnerships with local social enterprises and charities, to help improve social mobility and the life chances of those who need it most.
We work with military service leavers and veterans, ex-offenders, the homeless, women, and BAME residents to encourage employment in our industry.
Facilities Management FAQs
We are the UK business of FTSE-100 company Ashtead Group plc. We continue to invest in the latest state-of-the-art equipment as it is developed and our fleet is maintained and serviced by teams of specialists across the UK. We're here 24/7 to ensure you are completely satisfied with our work.

We understand that choosing a rental equipment partner is a big decision for your business. We live our values every day and pride ourselves on working in a safe and responsible manner, with innovation, teamwork and action at the heart of everything we do. Our promise to you is we will keep workers safe, deliver your project on time and to budget while all the time being responsible and sustainable.
Related News & Blog Articles