PROTECT YOUR PREMISES AND KEEP YOUR SITE SECURE ALL YEAR ROUND WITH THE HELP OF SUNBELT RENTALS' SITE SECURITY SOLUTIONS.
With the nights now drawing in, our full range of market-leading products – from fencing and barriers to lighting, site storage and communications equipment – can help reduce the risk of theft or damage to your site.
With theft reported to cost the construction and retail industry millions of pounds every year, can you afford not to make sure your premises are as secure as possible?
With years of experience protecting premises across the UK and Ireland, you can trust us to deliver your equipment as quickly as possible, and by streamlining your supply chain you'll also be saving money and time compared to contacting multiple suppliers to deliver at different times.
With one point of contact, dedicated account management and the knowledge you're working with a company relentlessly focused on providing sustainable equipment to help protect our planet, get in touch today to find out more about how we can take your site security headaches away.
OUR SITE SECURITY PRODUCTS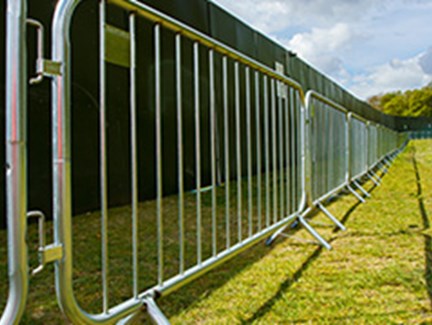 Barriers and Fencing
Protect your site from unauthorised personnel and vehicles with our range of virtually breach-proof fencing and barriers options. We can also carry out a free site survey to provide an engineered solution.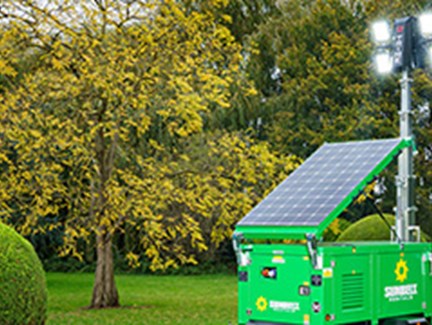 Lighting
Illuminate hidden areas around your site with our powerful and portable lighting. We have the largest fleet of eco-friendly solutions, ideal for remote areas without a reliable power source.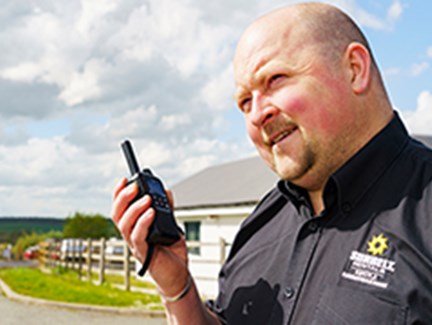 Communications
Keep in touch with your people and security teams from simple hand-held radios to a fully equipped and tailored mobile support unit. We also supply body cameras with crystal clear picture quality.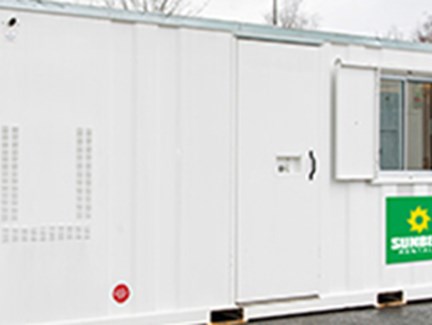 Site Welfare and Storage
Protect your people and your assets with our site welfare and storage. Including anti-vandal features for added security.
Traffic Management
Effective and efficient traffic management systems to keep your site operational and secure at all times. Including radar speed guns to ensure speed limits are adhered to.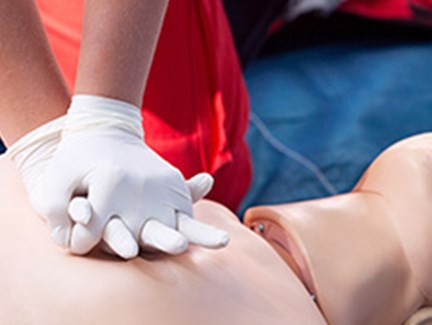 First Aid Training
Delivering essential first aid in an emergency situation can be the difference between life and death. Equip your security team with life-saving skills through our Ofqual regulated first aid training courses.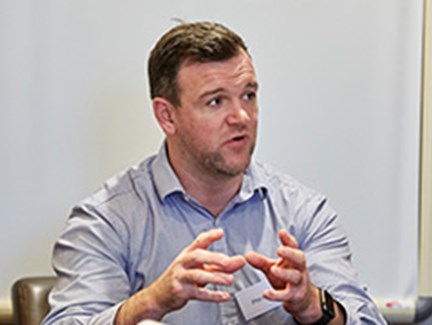 Strategic Partner Services
Through our exclusive partnerships, we're able to deliver a wide range of additional services, managed by our 360 Solutions team to ensure quality output. These include security and stewarding, NASDU Level 3 dog handling, waste management and much more.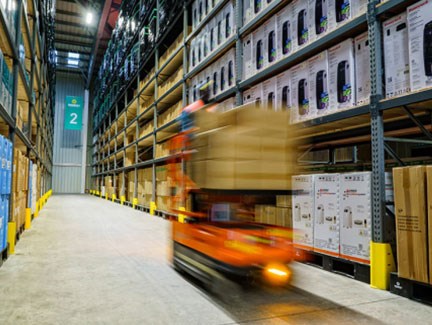 Logistics and Distribution
Download our brochure to learn more about how our logistics and distribution team can help you.
Why choose us to help keep your site secure?
We're Experienced
With many years of experience within the sector, we'll deliver security to your site.
We're Prepared
As a one-stop shop, we can streamline your supply chain to deliver a complete security solution.

We're Sustainable
We invest in low-carbon and low-emission solutions to help deliver your sustainability goals.
We're Safe
Safety is our number one priority. If a job can't be done safely, then it won't be done at all. 
Rapid Deployment
With depots across the UK and Ireland, we're perfectly placed to deploy specialist equipment rapidly and efficiently.
Equipment Installation
With years of experience installing market-leading equipment, you know you're in safe hands to keep your premises protected.
Tailored Solutions
We understand there's no one-size-fits-all with security solutions - just get in touch to discuss your requirements.
When you're hiring equipment, it's critical you have the insurance in place to provide adequate cover against loss, theft or damage. Our insurance is specially designed for the hire industry, providing you peace of mind and giving you one less thing to worry about. Learn more about Sunbelt Rentals' insurance here.
To keep your site secure, we supply and install a tailored security solution to suit any location. We can rapidly deploy a comprehensive range of products directly to your site with same-day delivery options available. We can install, maintain and then take away your site security equipment as required.

Criminal activity such as theft, trespass and fly-tipping can be costly. Replacing essential equipment or removing waste can be a huge financial burden, but also take up valuable resources. With crime on the rise, it has never been more important to make sure you're taking the necessary steps to prevent people from unlawfully accessing your site. It is estimated that within the construction sector the cost of theft alone is in excess of £800 million, and with ongoing economic challenges, coupled of supply chain shortages this can be expected to rise further.

At Sunbelt Rentals, we put the customer first. We are flexible with how long any equipment or solutions are required to be on hire for. Furthermore, we have purchasing options available on a range of our products so that your site can remain secure indefinitely.
Find Your Local Depot

With over 300 depots across the UK and Ireland, we can support you with your project needs, wherever you are working.

Use Your Location

Contact Us

Thank you for your interest in Sunbelt Rentals. Our expert customer teams are available to assist with any enquiries that you may have.