ICOM Radios
These high quality and innovative two way radios provide an ideal communication tool for a wide variety of operations. The ICOM range includes PoC (push-to-talk over cellular) handsets providing stable communication and enabling telephone style conversation. We also supply powerful IP based PC dispatcher software so you can monitor radio activity in real-time.
ICOM IP503H HAND-PORTABLE RADIO
The IP503H LTE/PoC (Push Over Cellular) handset is small, lightweight and offers nationwide coverage over 4G/LTE network. IP503H is ideal for communicating over long distance where traditional radio was constrained by handset and system limitations. 
Full-duplex communication.
Multiple users in the system can initiate calls respectively.
No requirement to check or wait for channel availability.
Group calls with three or more people.
Break into an on-going call to transmit an important message.
Can endure 1m depth water for 30 minutes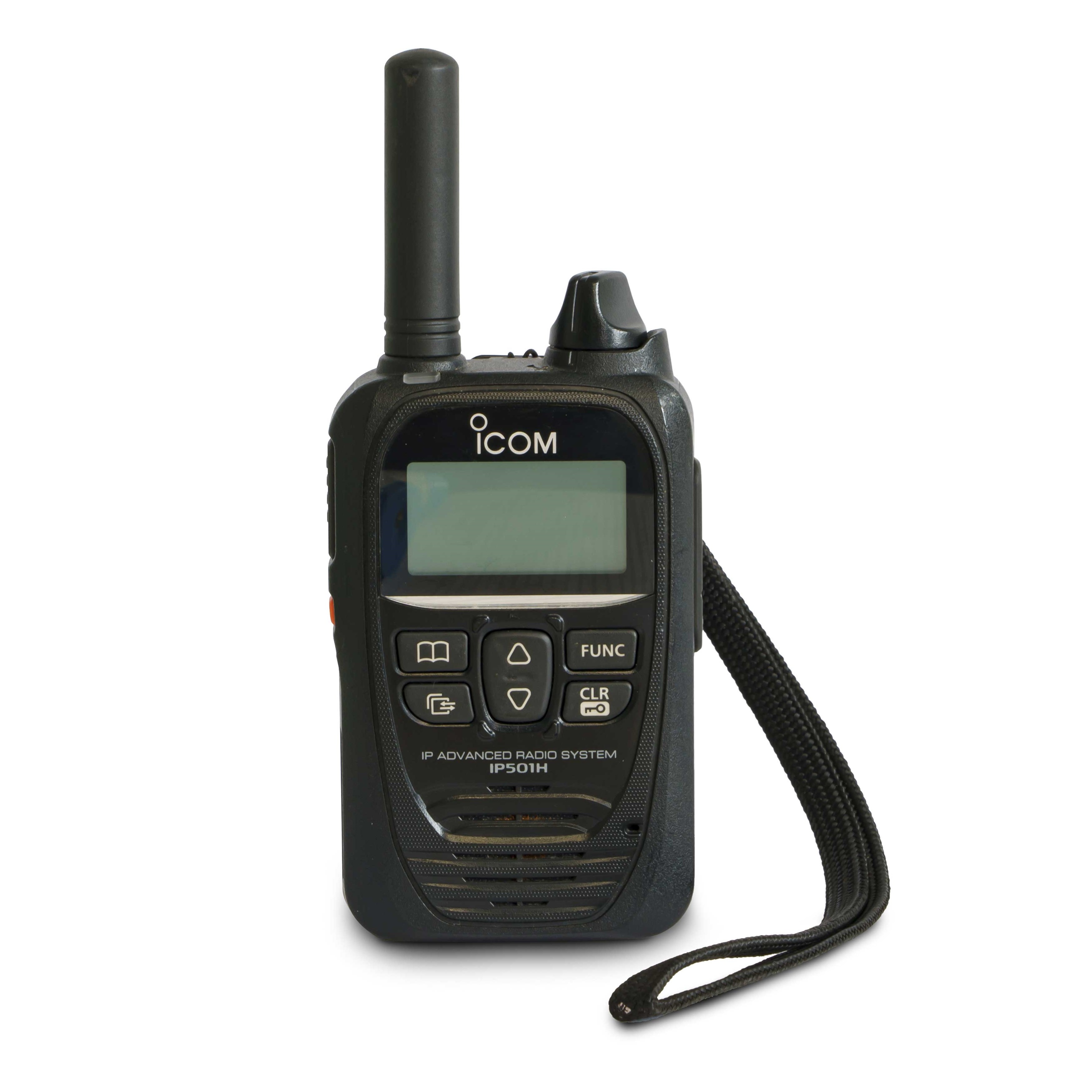 ICOM IP740D HAND-PORTABLE RADIO
The IP740D is a dual mode hybrid radio that provides nationwide coverage over LTE networks and conventional VHF/UHF professional radio mode (IDAS™ digital/analogue mode).
Hybrid IP (IDAS™ digital/analog mode)
Dual mode operation 
Bridge functionality 
Built-in Bluetooth® wireless technology
IP67 dust-tight and waterproof attributes
GPS function 
UHF wideband coverage (350 - 470 MHz and 400 – 520 MHz)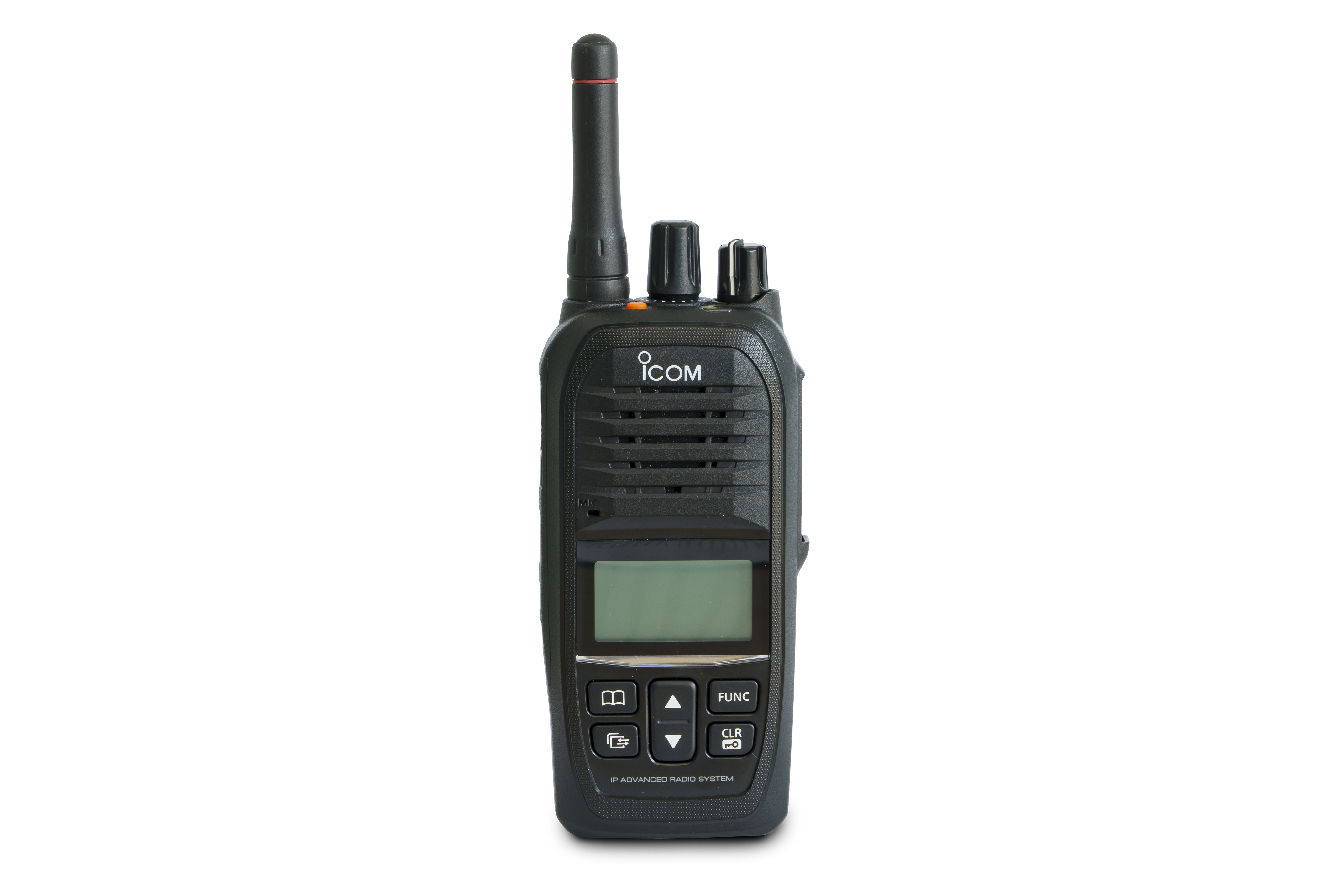 RMS-IP RADIO DISPATCHER
This powerful IP based PC dispatcher allows you to manage your LTE radio network and serves as an additional virtual radio on your system. You can communicate with your team, monitor all radio activity in real-time and ultimately manage your day to day business simply and quickly.
Radio Dispatcher
Monitor and keep in touch with your team from a PC
Log and store recordings of all radio traffic and track GPS history.
Emergency alarm 
Multiple & Individual Voice Recording
RMS-IP Emergency Features including RMS-IP Mapping
Mandown, Loneworker and Panic Button features.
Send an emergency SMS to a predefined mobile number or email. 
Displays live tracking of all LTE radios in use on a map
 Multiple systems can be displayed simultaneously
Geofencing
Monitor users going in and out of a pre-determined area on a map.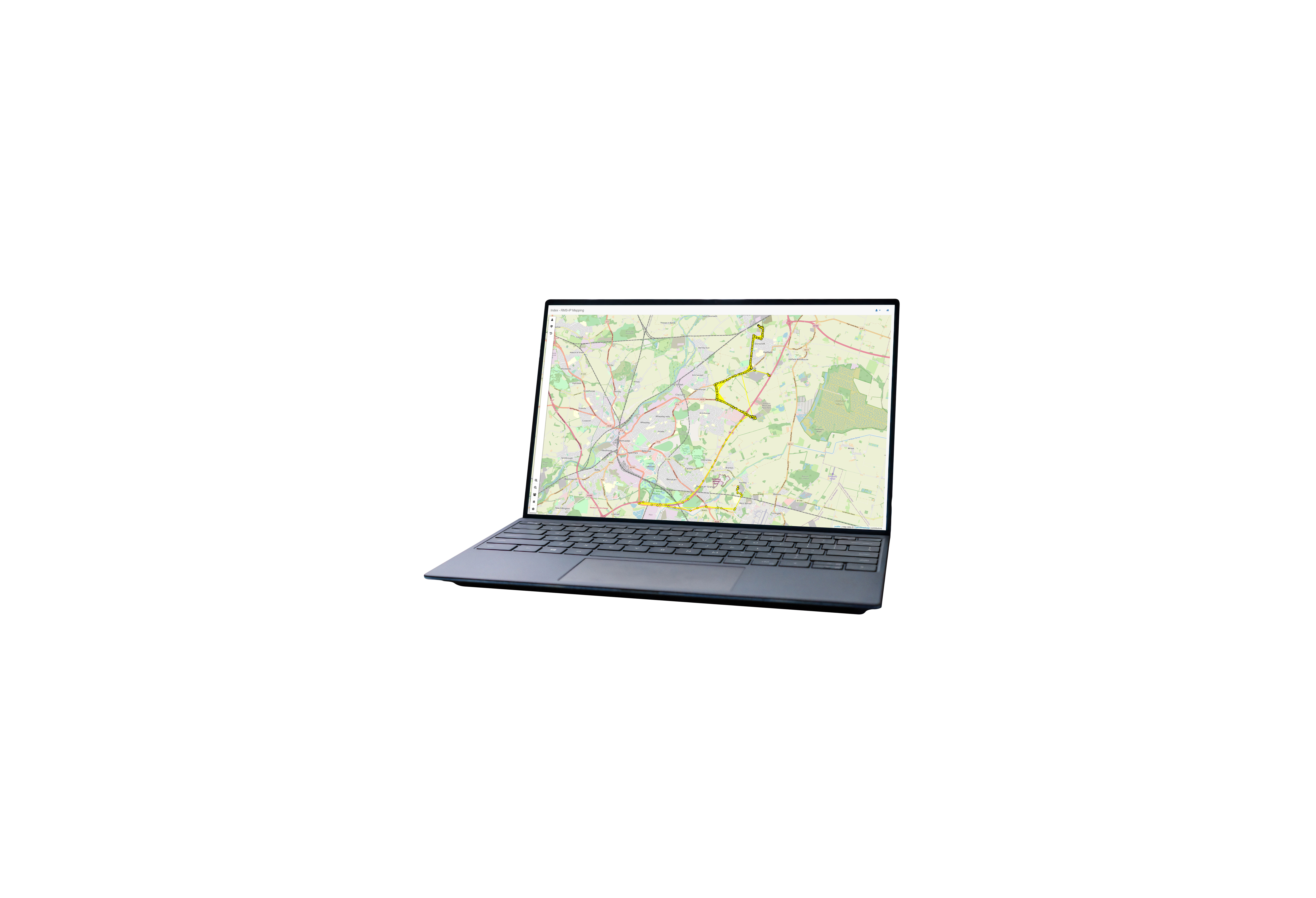 4G Wireless Router
Get the fastest connectivity around your site with our 4G Wireless router here.
4G Wireless Router
Radio Accessories
Get the most out of your communication with our range of radio accessories here.
Radio Accessories