TIGERTRAK IS A HEAVY-DUTY TURF AND GROUND PROTECTION SYSTEM FOR PEDESTRIAN AND VEHICLE ACCESS OVER PRESTIGIOUS SURFACES AND AS A FOUNDATION FOR CONCERT STAGES AND TEMPORARY BRIDGES.
It's the perfect ground protection mat for stadiums, sports pitches, golf courses and parks.
This heavy-duty Trakway system is the only viable alternative to crane-installed aluminium and has far stronger resistance to deflection than plastic.
It can support vehicles up to 12 tonnes per axle without mechanical fixings and uses our unique, self-locking connection joint across the whole panel to create a robust three-metre roadway. The overall strength increases when the panels are laid in a 'Brick-formation' layout.
What's more, TigerTrak is incredibly safe. It has no protrusions and has a high level of grip for pedestrians and vehicles. Identical to our market-leading flagship roadway Lion Panel, its cross-serrated and finned surface disperses water from the panel.
The unique panel connection makes it easy to install and recover with as few as a crew of two. The 'drop & lock' design makes TigerTrak extremely quick to lay and recover, at least 4x times faster per m2 than a crane-installed system.
Info Section
Download - TigerTrak Specification Sheet
Learn more about our TigerTrak products by clicking the download button on the right.
FREQUENTLY ASKED QUESTIONS
The TigerTrak panel has a special 'drop & lock' solution that makes it extremely quick and easy to install. A full installation crew of 15 people can lay over 750 sq meters per hour.

The TigerTrak ground protection system can support vehicles and pedestrians. It can handle up to 12 tonnes per axle of vehicular weight and has an anti-slip, cross-serrated surface that eliminates trip hazards.

The panel is light enough (47 kg) for a two-person hand installation. However, for speedy and reliable installation, we recommend using a forklift.

TigerTrak is highly suitable as a temporary roadway system for narrow access restricted areas. They are available in full and half panels designed to fit as entry and exit ramps in tight spaces.
SIMILAR PRODUCTS TO TIGER TRAK

Double Image Card Section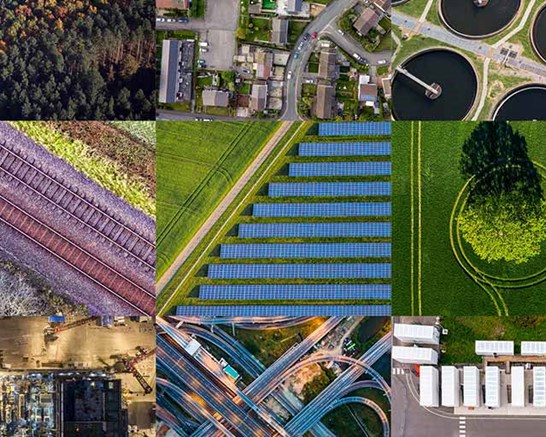 As an industry leader in Trakway solutions, we prioritise the principles of ESG (Environmental, Social and Governance). Our products are specifically designed and produced with a focus on being eco-friendly and sustainable, which underscores our commitment to promoting environmental responsibility and sustainability.
Feature card section
THE SCIENCE BEHIND OUR TRAKWAY SERVICE
As the UK's leading supplier of Trakway systems, we supply an engineered solution to allow safe passage across any terrain. Your Sunbelt Rentals contact will be a sector specific engineer, who has the technical equipment and expertise to eliminate risks and ensure your site is safe throughout the project.
For total assurance we conduct a site survey, including risk assessment and method statements. We'll assess site conditions, support and advise on the design of your temporary access requirements, and produce detailed site drawings along with specific documentation to support a safe installation plan.
Site survey

Risk assessment & method statements

Design & layout of temporary access requirements

Safe installation

Removal & remediation
Info Section
Need Trakway?
Leave the how to us and enquire now.
YOU MAY ALSO BE INTERESTED IN...