SmartSite. One app. Multiple capabilities.
Introducing SmartSite - the innovative app that connects you to your operations. With a range of products, SmartSite links your equipment to your smart device, allowing you to access valuable data and feedback in real-time. The app provides digital feedback that is saved in a secure cloud-based customer portal called Command Centre, which can be used for quality assurance and general analysis of your operations. Currently, Smart Site offers two data streams: SMART Torque and SmartTest for pressure testing.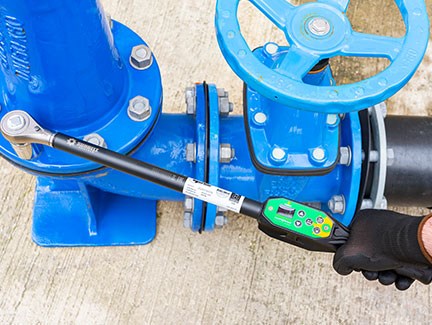 SMART Torque Wrench
This wrench is Bluetooth-enabled, easy to set up, and connects to our SmartSite app, which records sequencing, angular movement, and specific torque for flange-to-flange joints. It provides a safe, precise, and efficient turnaround time, and offers a complete record of operations for auditing and control purposes.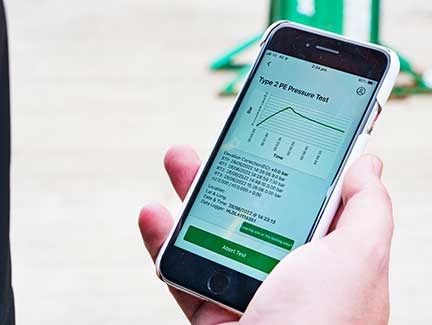 Smart-Test
For on-site pressure test results. Just connect to our Bluetooth-enabled equipment, and you'll be able to run and monitor a type II pressure test, delivering highly advanced, accurate, automatically generated outcomes for a pass/fail test.
Recorded data is accessible 24/7 in our Command Centre and can be used as a reference point for future pressure tests, ensuring that the pipeline is safe, reliable and can operate at optimal levels.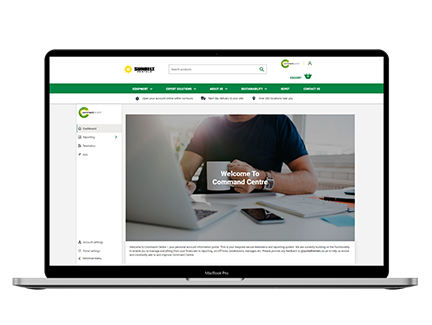 Command Centre
A secure customer portal accessible through the Sunbelt Rentals website, Command Centre allows you to view your business's integrated data, including SmartSite data, live hires and spend. It is designed to help you efficiently manage all your rental equipment 24/7, 365 days a year.
STEP 1: CREATE COMMAND CENTRE ACCOUNT
You can access all your Sunbelt Rentals data with just one login for Command Centre.
STEP 2: DOWNLOAD SMARTSITE APP
Available on Apple or Android for your smart device. You will need to log in to Command Centre to use the app.
STEP 3: CHOOSE YOUR PROGRAMME
SmartTest for pressure testing, or SMART Torque for mechanical jointing or vehicle and plant servicing.
STEP 4: CONNECT BLUETOOTH EQUIPMENT
Follow the prompts in the SmartSite app to connect to your Bluetooth-enabled equipment.
STEP 5: LOG DATA FROM SMARTSITE
Record and log data, such as, torque or pressure, from your equipment as you work.
STEP 6: ACCESS YOUR DATA
All data is available 24/7 in our secure customer portal, Command Centre, for quality assurance and analysis of your operations.
HOW DOES SMARTSITE BENEFIT YOU?
ACCESS YOUR DATA 24/7
SmartSite collects important data streams including time, temperature, GPS location, pressure, and flow. The data is securely stored in Command Centre for quality assurance and analysis to help drive improvements.
REAL-TIME RESULTS
Real-time monitoring of equipment through Bluetooth-enabled smart devices allows users to capture digital feedback and data streams for quality control, compliance and operational evaluation.
REDUCES PIPELINE LEAKAGE
With real-time intervention and support, leaks can be identified and reported immediately, ensuring quick resolution, and saving time.
ENHANCED SAFETY
The combination of SMART Torque and SmartTest helps to reduce the risk of injury and harm by providing real-time intervention and support for safe and compliant pressure tests, as well as recording the torque of joints.
SETUP IS QUICK AND EASY
This ensures quick adaptation to the technology for workers, providing data insights and efficiency gains.
INCREASED PRECISION
Get it right the first time. SmartSite records the sequencing, the angular movement and the specific torque applied to bolts for a flange-to-flange joint, as well as accurate pressure test and air flow and content data from SmartTest.
Got a challenge for us? Just get in touch.
Find Your Local Depot

With over 200 depots across the UK and Ireland, we can support you with all of your project needs, wherever you're working.

Use your current location

Contact us

Thank you for your interest in Sunbelt Rentals. Our customer care teams are available to assist with any enquiries you may have.