Training Solutions
IMPROVING SAFETY AND SKILLS
SUNBELT RENTALS TRAINING SOLUTIONS
Sunbelt Rentals has over 80 years of equipment rental experience, where safety is our priority, and this deep cultural value is embedded within our world-class training delivery.

As a leading customer training provider, we offer an extensive range of site safety, bespoke, product-related and accredited training programmes to help our customers improve competence, reduce risks and comply with ever-changing legislative demands.
Sunbelt Rentals is proud to be recognised as an accredited training provider by a number of professional bodies.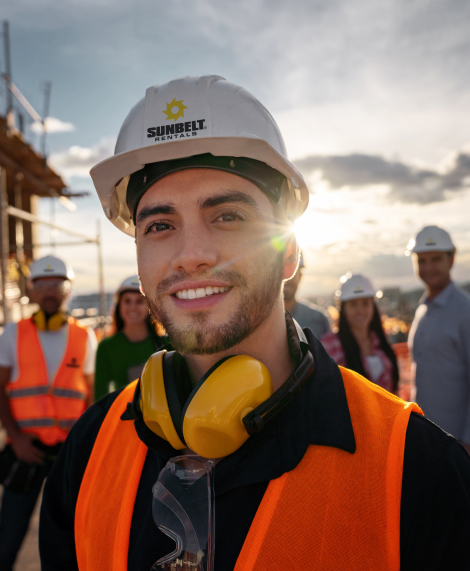 SOCIAL IMPACT - TRAINING & SKILLS CENTRES
We are incredibly passionate about not only giving back to our local communities, but in upskilling and bringing job opportunities to the next generation. Who knows, they could become our future employees or customers! 
Our social impact team works in partnership with a number of Skills and Training colleges across the country. We are always happy to hear from you if you have a project or community-based initiative that involves skills, apprenticeships or opportunities for disadvantaged groups. 
To find out more check out our Sustainability Plan 2030 and get in touch - email socialimpact@sunbeltrentals.co.uk. 
MOBILE ACCESS TRAINING
As Sunbelt Rentals is an accredited IPAF and PASMA Training Centre you can be sure that your staff will be trained to the highest of standards and receive an internationally recognised qualification, designed and constantly updated to meet current health and safety requirements.
PASMA CERTIFIED ACCESS TOWER TRAINING
IPAF (MEWPS) OPERATOR TRAINING
IPAF PAL+ ADVANCED OPERATOR TRAINING
IPAF (MEWPS) DEMONSTRATOR TRAINING
IPAF PUSH AROUND VERTICAL (PAV) TRAINING
IPAF (MEWPS) SAFETY HARNESS TRAINING
PAF MEWPS FOR MANAGERS COURSE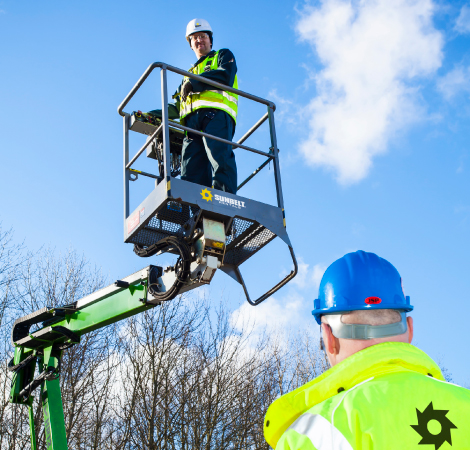 HOIST OPERATOR TRAINING
We offer an industry leading IPAF Construction Hoist training course for operators who require formal training. This course enables participants to become a qualified operator of specified construction and industrial hoists, including safe working practices and hazard management. Our course options include, passenger hoists, goods only hoists and transport platforms.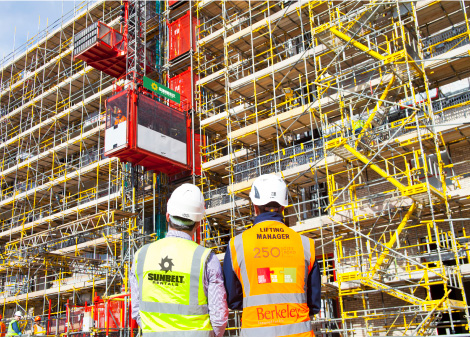 TRAFFIC CONTROL AND MANAGEMENT
National Highways Sector Scheme
12A/B, C, & D TEMPORARY TRAFFIC MANAGEMENT BASIC COURSE: For static temporary traffic management on motorways, high speed dual carriageways, rural and urban roads. Understand traffic management, terminology, health and safety, equipment, safety zones, maintaining a closure, quality assurance and NHSS 12. 
12D T1 and T2 TRAINING: Correct traffic management requirements for moving works. Install, maintain, alter and dismantle temporary traffic management traffic control systems on single carriageway roads. Understand moving and static works on single carriageways, including all types of traffic control.
12D T3 TRAINING: Install, maintain, alter and dismantle temporary traffic management systems and understand static works on dual carriageway roads 40mph or less.  
12D T4 TRAINING: Carry out convoy work on all two way roads and dual carriageway roads restricted to 40mph or less. Understand convoy working.
12D T5 TRAINING: Understand, install, operate, maintain and dismantle multi-phase traffic signals.
12D T6 TRAINING: Supervise a team, and understand the role of Registered Lead Traffic Management Operatives.
12D T7 TRAINING: Understand temporary traffic management, design procedures, current basic practice and minimum legal requirements for highways authorities and contractors.
12A/12B HIGH SPEED TRAFFIC MANAGEMENT (HSTM) OPERATIVE TRAINING: Become a competent member of a high-speed traffic management team.
SCHEME 6167- 202 UNIT O1 TRAINING: Become an operative for Temporary Traffic Management (TTM).
SCHEME 6167- 210 UNIT S1 TRAINING: Become a monitor for Temporary Traffic Management (TTM).


TRANSPORT AND MOBILE PLANT TRAINING
FORKLIFT OPERATOR TRAINING AND ASSESSMENT: For all operators of forklifts covering the HASAWA 1974 and PUWER regulations 1998. This course offers essential training in the safe use of forklift operation.
LORRY LOADER CRANE TRAINING: Covering the HASAWA 1974, PUWER Regulations 1998 and LOLER Regulations 1998 for lorry mounted cranes. Understand the safe operation of vehicle mounted crane loaders.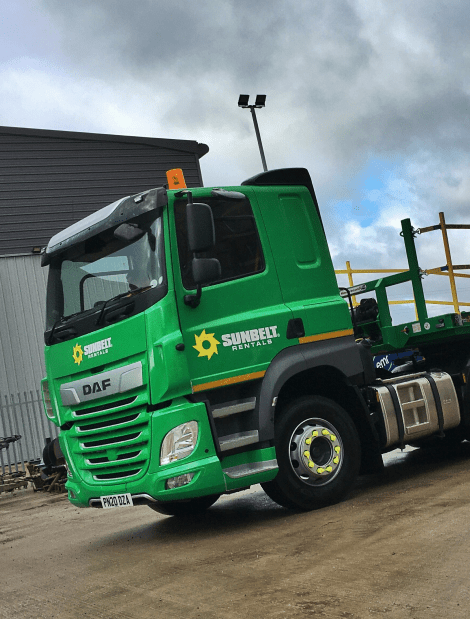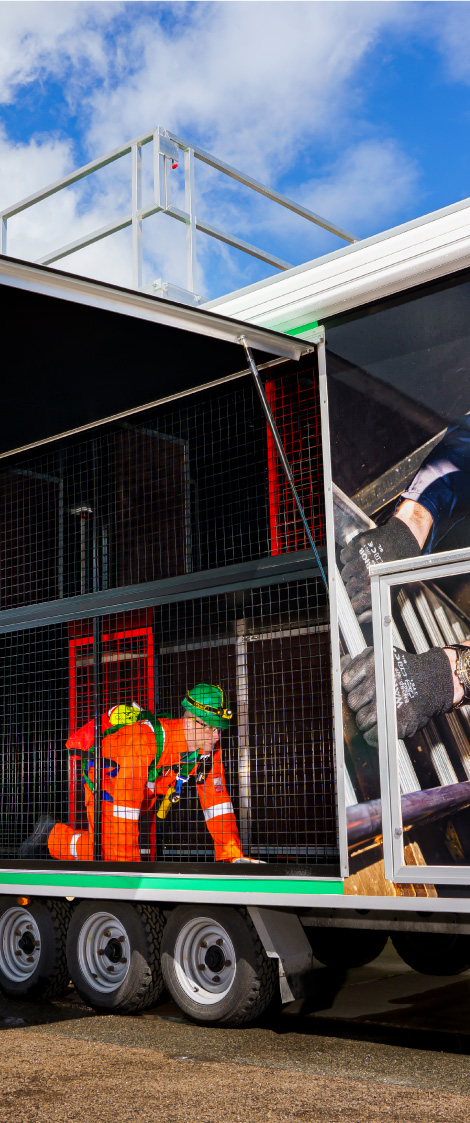 SITE SAFETY TRAINING
AN INTRODUCTION TO ABRASIVE WHEELS (PUWER) TRAINING: A mandatory course under the Provision & Use of Work Equipment Regulations 1998. Comply with current legislation and reduce the risk of accidents caused by abrasive wheel injuries. The course also refers to diamond wheels. Upon completion you will be able to safely fit and use abrasive wheels.
HEALTH & SAFETY - MANUAL HANDLING TRAINING: The Manual Handling Operations Regulations 1992 (MHOR) states employers are responsible for ensuring that all staff who lift or move loads, are trained in a safe, efficient and competent manner. Comply with legislation, identify risks and determine the safest method of handling in order to avoid injury. This course can be tailored to suit your company.
HEALTH & SAFETY - SAFE WORKING AT HEIGHT TRAINING: The Work at Height Regulations 2005 has regulations affecting employees as well as the employer. Understand risk assessments, plan any work at height, and put measures into place to prevent falls. The course can be tailored to suit your company.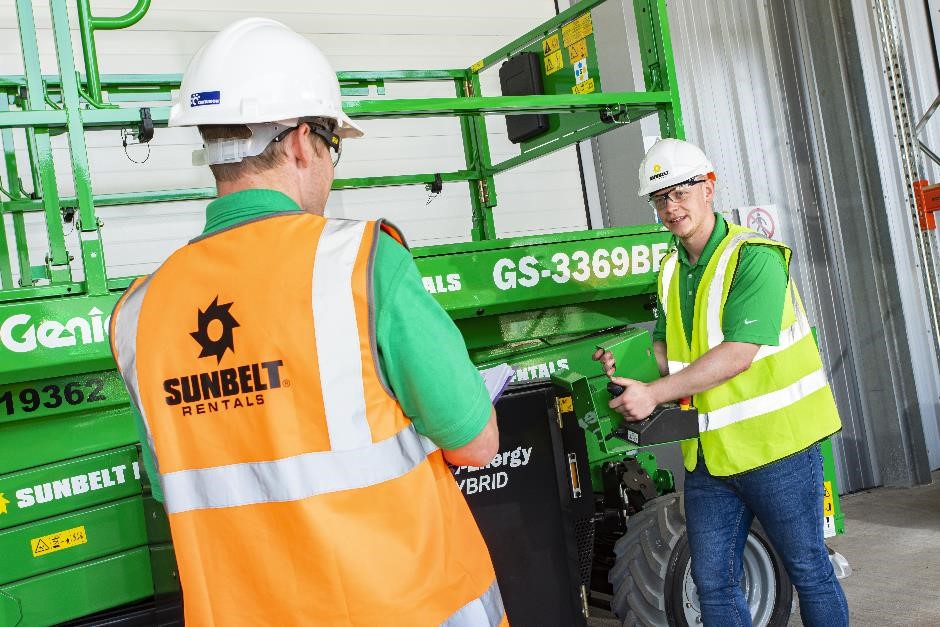 FIRST AID TRAINING
We have a range of first aid training courses available, these courses include, Basic Life Support and Safe Use of an Automated External Defibrillator (RQF), Emergency First Aid at Work (RQF), First Aid at Work (RQF), and Administering Emergency Medical Gases (RQF). The courses available provide practical skills to become a confident first aider at work who is able to deal with first aid emergencies.
QA LEVEL 2 AWARD IN BASIC LIFE SUPPORT AND SAFE USE OF AN AUTOMATED EXTERNAL DEFIBRILLATOR (RQF)
QA LEVEL 3 AWARD IN EMERGENCY FIRST AID AT WORK (RQF)
QA LEVEL 3 AWARD IN FIRST AID AT WORK (RQF)
QA LEVEL 3 AWARD IN ADMINISTERING EMERGENCY MEDICAL GASES (RQF)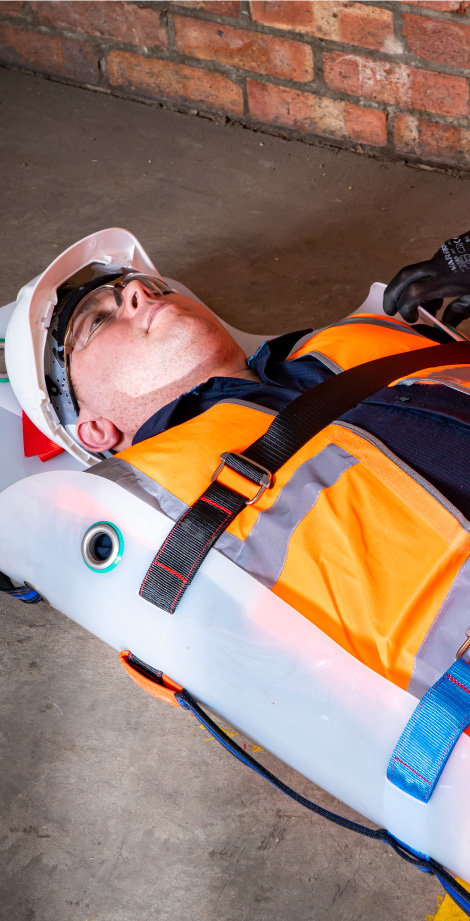 SURVEY EQUIPMENT TRAINING
We understand that training and expert technical support are both vital to unlocking the full potential of your survey equipment. We offer structured training programs that enable you to stay up to date with the latest advances, take full advantage of equipment capabilities and help to improve workflow.
We offer courses on Total Stations, Laser Scanners, GNSS Systems, Digital Levels and Cable Avoidance to ensure your employees are trained, developed, and supported. We also offer Machine Control simulator training at our training centres.
Sunbelt Rentals UK are the only authorised training partner for Leica RTC360 workflow training.

TOTAL STATION - GETTING STARTED
TOTAL STATION - MAINTENANCE CHECK AND ADJUST
TOTAL STATION - WORKSITE + ONBOARD SOFTWARE
TOTAL STATION - TRAVERSING AND NETWORK ADJUSTMENTS
GNSS (GPS) - GETTING STARTED
GNSS (GPS) - POST-PROCESSED KINEMATIC SURVEYING
GNSS (GPS) - SURVEY AND POST PROCESSING
LASER SCANNING - LEICA RTC 360 & BLK360
LASER SCANNING - FARO M OR S SERIES
LEICA P SERIES
LEVELLING AND INFINITY
GROUND PENETRATING RADAR (GPR)
C.A.T AND GENNY
MACHINE CONTROL - ENGINEER TRAINING
MACHINE CONTROL - OPERATOR TRAINING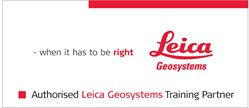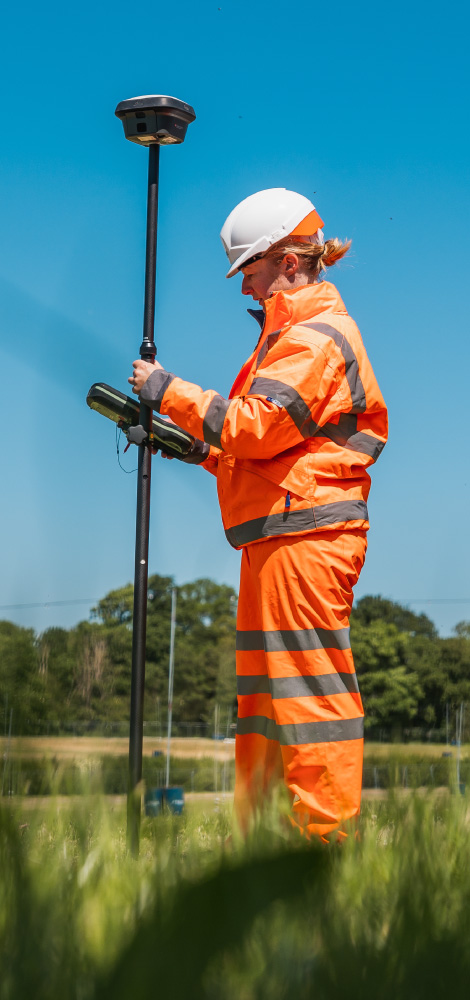 RAIL TECHNOLOGY TRAINING
Our rail technology courses are based on surveying, monitoring and setting out for positioning of tracks, assets and other rail infrastructure. These courses can be run at any of our depots, but for a realistic on-track experience, our Heathrow Training Centre features an indoor track layout to allow for focused, efficient and safe learning.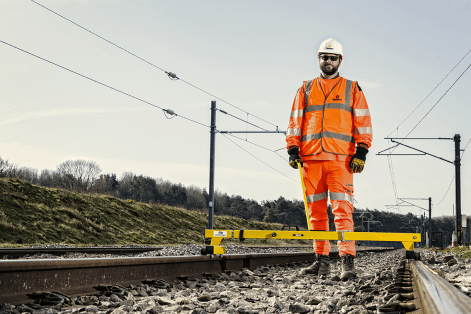 UTILITIES TRAINING SOLUTIONS
At Sunbelt Rentals, we support our customers to ensure that our equipment is used correctly and safely, with dedicated experts who can provide certified training.
We offer a range of courses to cover the operation of key product groups and work alongside specially selected equipment manufacturers to ensure that all courses are delivered to optimum standards of technical and professional expertise.
We have worked alongside accrediting bodies such as EUSR, to build engaging training courses that will provide your team with the knowledge and confidence to complete work safely and to the latest regulations and guidance.
AUTO BUTT FUSION TRAINING
ELECTROFUSION JOINT WELDING TRAINING
FLANGE JOINTING
GAS OR WATER TRAINING
HYDRO STATIC PRESSURE TESTING
IMPACT MOLING TRAINING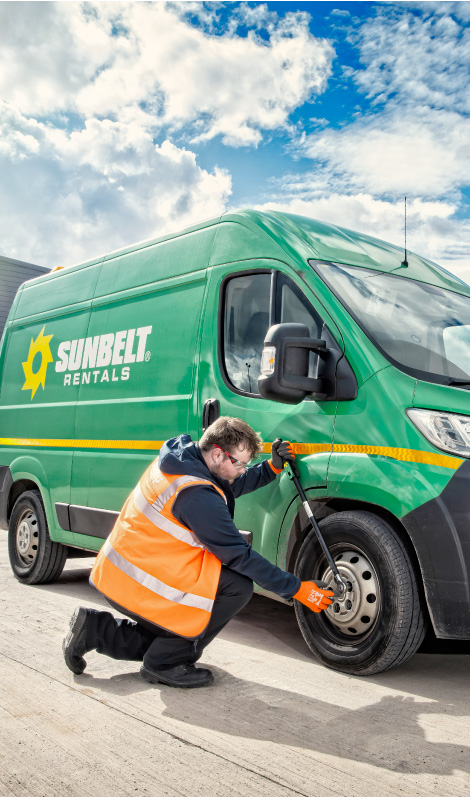 For all enquiries
To speak to our training team call 0330 127 5742 or
Email