Training Solutions
IMPROVING SAFETY AND SKILLS
SUNBELT RENTALS TRAINING SOLUTIONS
We have provided world-class training for over seventy years. You can trust us with your people, because we use the same trainers, courses and locations for our own team, and we passionately believe they are the best in the business.
We look forward to welcoming you soon to our accredited training centres at: Birmingham, Bridgend, Bristol, Chesterfield, Exeter, Immingham, Kemble, Kilmarnock, Barking, Manchester - Chadderton, Milton Keynes, Newcastle, Norwich, Nottingham, Ossett, Rotherham, Southampton and Stockton. 
Take a look through our training courses below. Send us an enquiry for your preferred location, dates and number of delegates. We will let you know if there is a course running near you, or we will create a course online, on site or in one of our classrooms to suit your exact needs.
So, whether you want to renew your tickets or book a completely new skill, you've come to the right place. Together we can make it happen!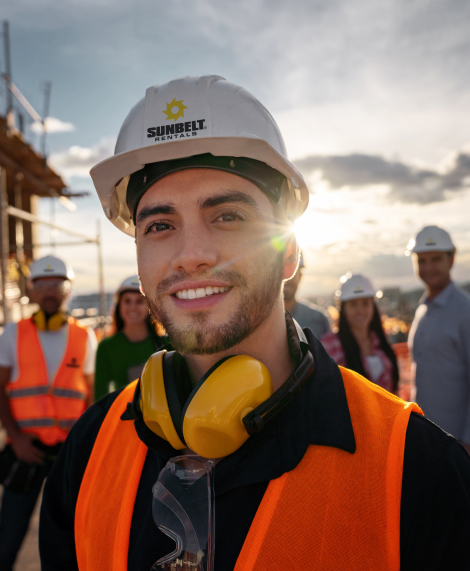 SOCIAL IMPACT - TRAINING & SKILLS CENTRES
We are incredibly passionate about not only giving back to our local communities, but in upskilling and bringing job opportunities to the next generation. Who knows, they could become our future employees or customers! 
Our social impact team works in partnership with a number of Skills and Training colleges across the country. We are always happy to hear from you if you have a project or community-based initiative that involves skills, apprenticeships or opportunities for disadvantaged groups. 
To find out more check out our Sustainability Plan 2025 and get in touch - email socialimpact@sunbeltrentals.co.uk. 
TRAFFIC CONTROL MANAGEMENT
National Highways Sector Scheme
12A/B, C, & D Temporary traffic management basic course For static temporary traffic management on motorways, high speed dual carriageways, rural and urban roads. Understand traffic management, terminology, health and safety, equipment, safety zones, maintaining a closure, quality assurance and NHSS 12. 
12D T1 and T2 training: Correct traffic management requirements for moving works. Install, maintain, alter and dismantle temporary traffic management traffic control systems on single carriageway roads. Understand moving and static works on single carriageways, including all types of traffic control.
12D T3 training: Install, maintain, alter and dismantle temporary traffic management systems and understand static works on dual carriageway roads 40mph or less.  
12D T4 training: Carry out convoy work on all two way roads and dual carriageway roads restricted to 40mph or less. Understand convoy working.
12D T5 training: Understand, install, operate, maintain and dismantle multi-phase traffic signals.
12D T6 training: Supervise a team, and understand the role of Registered Lead Traffic Management Operatives.
12D T7 training: Understand temporary traffic management, design procedures, current basic practice and minimum legal requirements for highways authorities and contractors.
12A/12B High Speed Traffic Management (HSTM) operative training: Become a competent member of a high-speed traffic management team.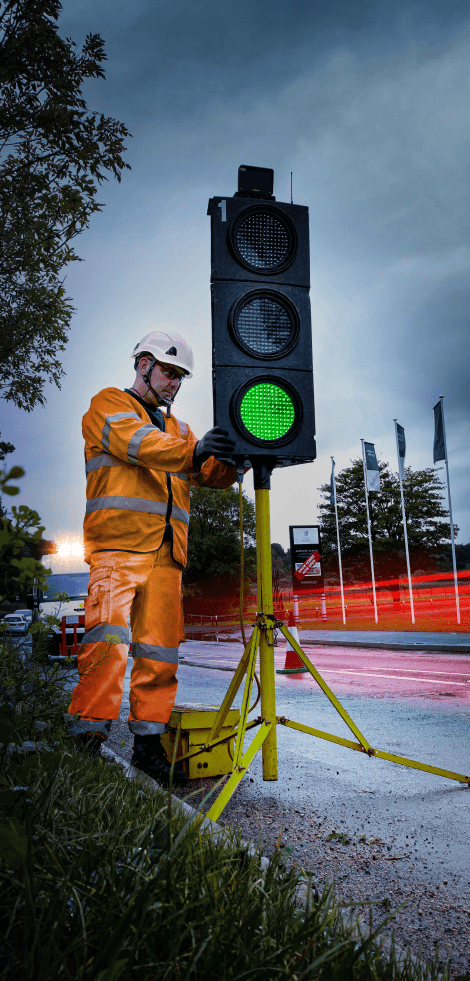 TRAFFIC CONTROL MANAGEMENT

Scheme 6167- 202 Unit O1 training: Become an operative for Temporary Traffic Management (TTM).
Scheme 6167- 210 Unit S1 training: Become a monitor for Temporary Traffic Management (TTM).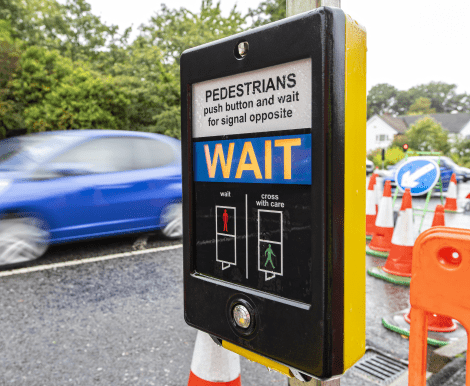 WORKING AT HEIGHT - IPAF

Sunbelt Rentals offer a range of IPAF accredited training courses based on IPAF's (International Powered Access Federation) Operator's Safety Guide and all relevant national and international safety standards. These courses cover Mobile Elevating Work Platforms (MEWPs) such as Scissor Lifts, Self Propelled Booms, Trailer Mounted Booms, Personnel Lifts, Van and Truck Mounted Booms and some special categories.
Courses include IPAF Demonstrator Training, IPAF Operator Training, IPAF Safety Harness Training, IPAF for Managers, IPAF PAL+ Advanced Operator Training and IPAF Push Around Vertical (PAV) Training.
These IPAF approved courses are recognised by CITB and HSE and satisfies the Work at Height Regulations 2005 and the Provision and the Use of Work Equipment Regulations 1998 (PUWER).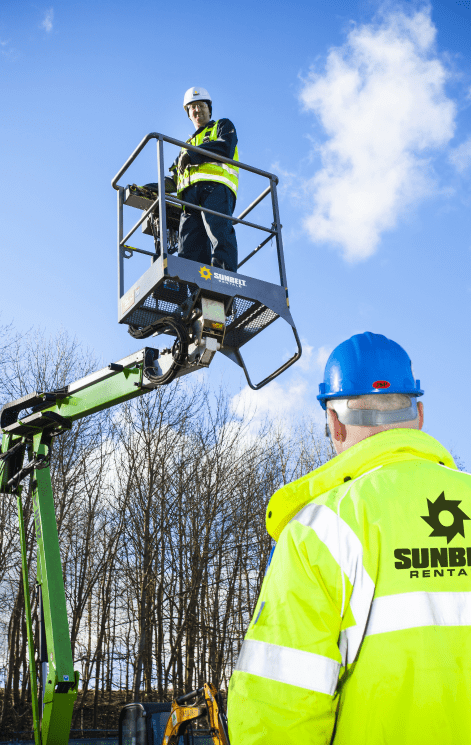 WORKING AT HEIGHT - PASMA
Certified Mobile Access Tower Training: The official PASMA (Prefabricated Access Suppliers' and Manufacturers' Association) certification satisfies the Work at Height Regulations 2005 and The Provision and Use of Work Equipment Regulations 1998 (PUWER).
This course is aimed at users of both alloy and fibreglass mobile access towers, covering how to safely and legally erect, move, inspect and dismantle on site. Recognised by the CITB and HSE, you will understand all current legislation, health and safety and hazard issues.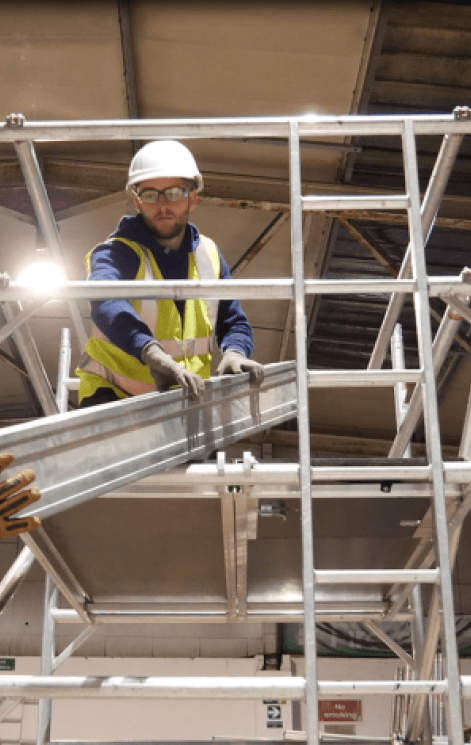 SITE SAFETY
An introduction to abrasive wheels (PUWER) training: A mandatory course under the Provision & Use of Work Equipment Regulations 1998. Comply with current legislation and reduce the risk of accidents caused by abrasive wheel injuries. The course also refers to diamond wheels. Upon completion you will be able to safely fit and use abrasive wheels.
Site safety - awareness training: Raise awareness of site safety. Covering Health and Safety responsibilities, you will identify risks and determine the safest method of best practice. This course is an ideal introduction to the CSCS Health and Safety test.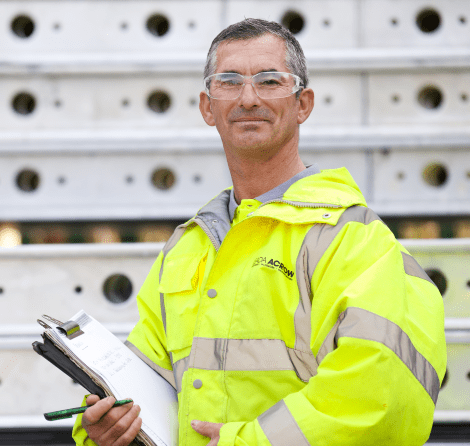 HEALTH & SAFETY
Health & Safety - manual handling training: The Manual Handling Operations Regulations 1992 (MHOR) states employers are responsible for ensuring that all staff who lift or move loads, are trained in a safe, efficient and competent manner. Comply with legislation, identify risks and determine the safest method of handling in order to avoid injury. This course can be tailored to suit your company.
Health & Safety - harness & fall arrest training: Understand the requirements of the Working at Height regulations 2005, including the safe selection, use and inspection of safety harnesses and lanyards.
Health & Safety - safe working at height training: The Work at Height Regulations 2005 has regulations affecting employees as well as the employer. Understand risk assessments, plan any work at height, and put measures into place to prevent falls. The course can be tailored to suit your company.
Health & Safety - emergency first aid at work: Learn about basic lifesaving first aid and workplace Health and Safety regulations. HSE approved.
Health & Safety - first aid at work: Practical skills to become a confident first aider at work, able  to deal with first aid emergencies. You will be certified to practice for three years, after when you must re-qualify. HSE approved.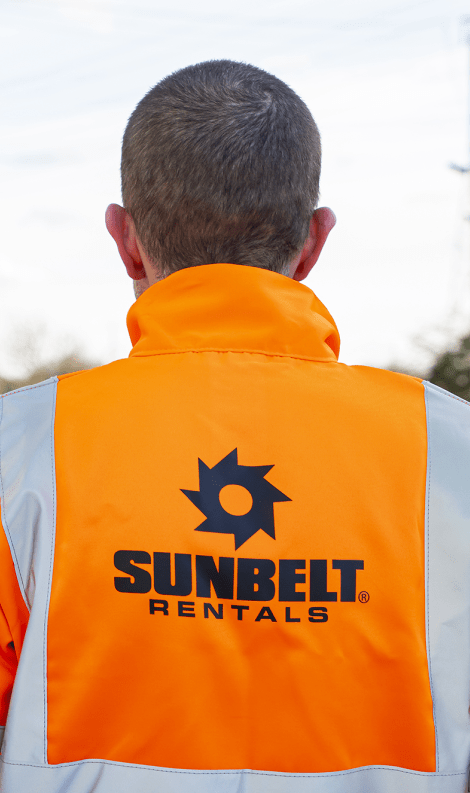 TOTAL STATIONS
Total Station basics - getting started: Workflow training for Leica Total Station GPS, including data exchange with AutoCAD and other survey software. Learn standard functions of your equipment, perform common surveying tasks and setting out functions direct from CAD drawings. You will import and export CAD data to and from AutoCAD, as well as setting out and collecting survey data from site.
Total Stations Maintenance check and adjust: Detailed information and processes to carry out typical daily, weekly and monthly survey equipment checks and maintenance. From refreshing batteries to running the check and adjust routines. Maintain your instruments so that they can measure accurately all day every day.
Total Stations - Worksite+ and onboard software: Three of the most popular additional application programmes: Reference Line, DTM Stake Out and Volume Calculations. The programs are platform independent so you can use them on both Total Stations and GPS Systems. You will be able to use Reference Line, DTM Stake Out and Volume Calculations, to work on-site without the need to go back to the office to carry out manual calculations.
Total Stations - Traversing and network adjustments: Setting up and adjusting a control network. Step-by-step process of using the TS16 and Traverse Kit, including adjustments on-site as well as loading the data into Leica's Infinity Software to generate a final report. Carry out traversing on-site, download data and carry out adjustments in Leica's Infinity Software.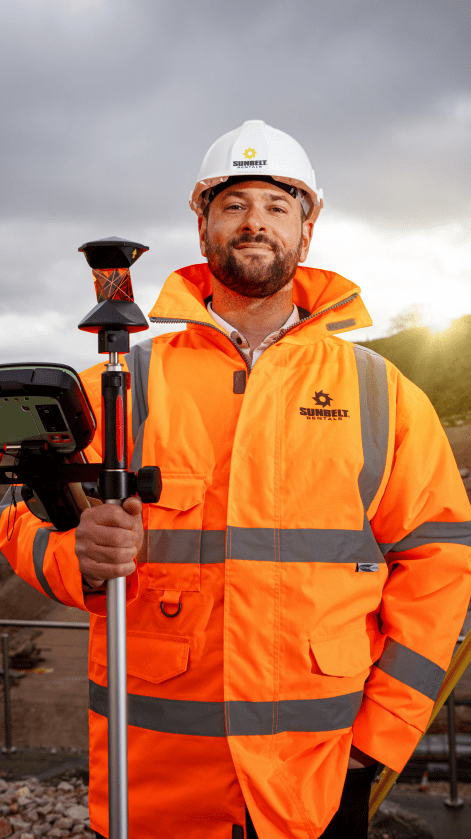 GPS/GNSS
GNSS - the basics - getting started: Network RTK surveying and setting out. Understanding of GNSS and Network RTK in the UK, plus coordinate systems (OSGB36) and locate site transformations. Carry out surveying and setting out on site, as well as setting up site transformations using local coordinate systems.
GBSS - PPK surveying: You can still survey when there is no mobile phone signal by GNSS PPK (post-processing kinematic). If you have a SmartNet License and no internet connection, learn to process your RTK data retrospectively. Work in locations that you couldn't before.
GNSS - survey and post processing: GS16/18 T Smart Antenna and how to take advantage of the developments in GNSS surveying. Also Base and Rover RTK setups and post-processed GNSS data in Leica's Infinity Software. Set up your own RTK system on site and post-process the data using Leica Infinity Software.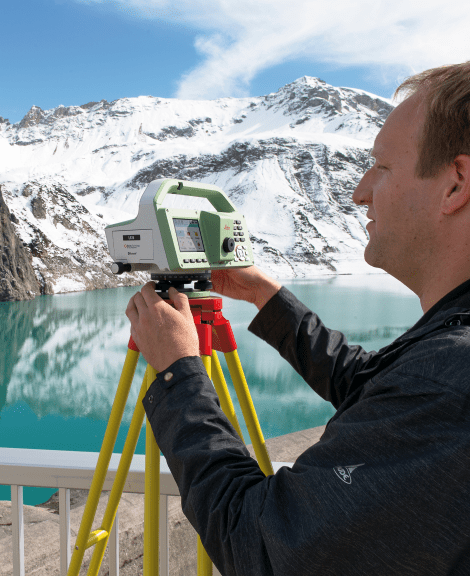 3D LASER SCANNING
Leica - 3D laser scanners - getting started: Get hands-on with the Leica P Series, learn Cyclone Software for data processing, analysis and preparation, as well as office workflows and processes. Carry out scanning surveys and registration on Leica's P Series Laser Scanner and Cyclone Software, producing a final Point Cloud ready for digitisation.
Faro - 3D laser scanning - getting started: A close look at FARO's S and M Laser Scanners and FARO SCENE Software for data processing. Learn the software and hardware of these Laser Scanners while taking a detailed look at office and field workflows and processes. Carry out scanning surveys and registration on FARO S and M Laser Scanners and SCENE Software, producing a final Point Cloud ready for digitisation.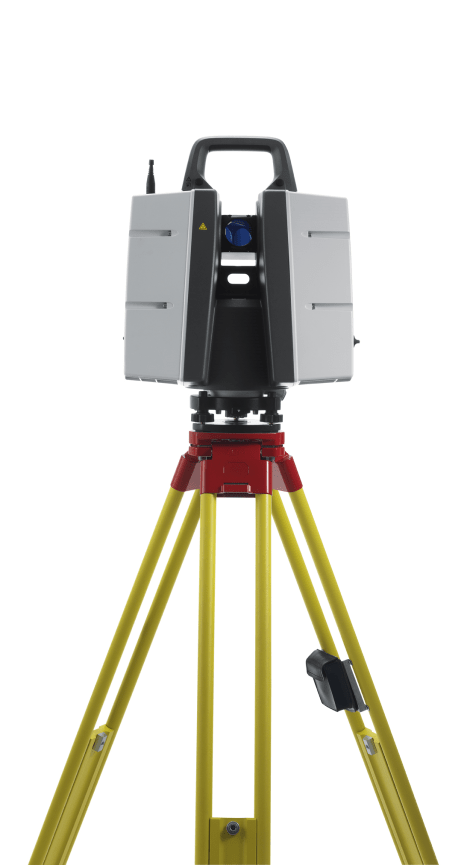 3D HAND HELD LASER SCANNING
Geoslam hand-held laser scanning - getting started:  Learn scanning methodologies of using a GeoSLAM Hand-held Laser Scanner. Survey with confidence - field practices, workflows, GeoSLAM desktop software and data visualisation. Carry out surveys using the GeoSLAM hand-held laser scanner, downloading/processing data and producing point cloud deliverables.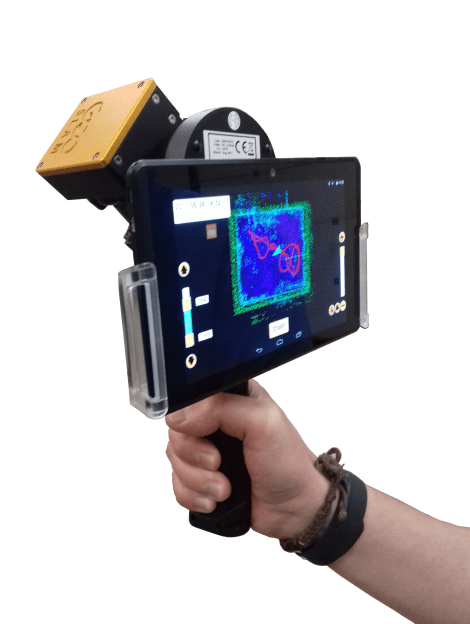 LEVELLING & INFINITY
Survey - levelling and infinity: An introduction to Leica's LS10/15 digital levels and the processing of data in Leica's Infinity software.
With the replacement of the DNA Series, learn about the features of the LS10/15, their workflows and how to generate a report for clients. Carry out accurate levelling runs on site using the Leica LS10/15 Digital Level and process them in Leica's Infinity Software to produce levelling run results and reports.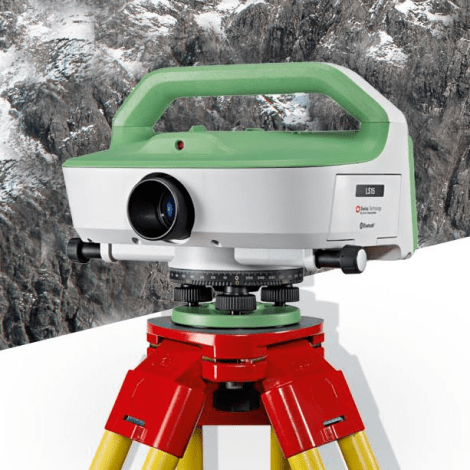 GROUND PENETRATING RADAR (GPR)
An introduction into the basic theory of how GPR works, its uses and limitations. Use the Leica DS2000 GPR system, understand its available features and how to survey underground elements to produce detailed mapping and reports using DX Office Vision. You will understand the various GPR techniques (including GNSS), use of the Leica DS2000 on site, producing reports and detailing results.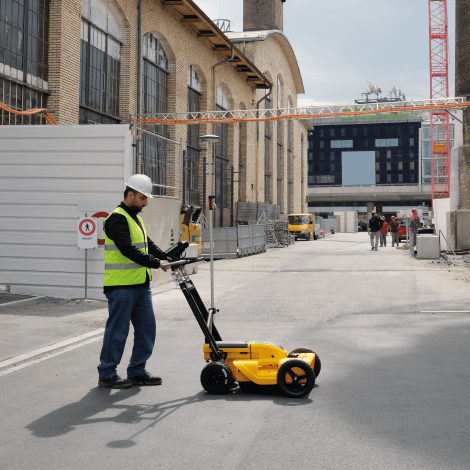 C.A.T. & GENNY
Advanced theoretical and practical instruction in the techniques and use of Radio Detection C.A.T and Genny Series Locators.
Carry out C.A.T and Genny scanning to HSG47 standards (avoiding danger from underground services) understand best practice and how to provide a safer environment for everyone.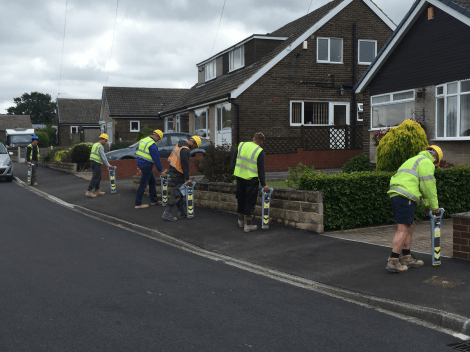 TRANSPORT & MOBILE PLANT
Driver load/unload training: Reduce accidents and understand responsibilities around the loading and unloading of plant and equipment. Learn Health and Safety law and your own company safety policy requirements.
Forklift operator training and assessment: For all operators of forklifts covering the HASAWA 1974 and PUWER regulations 1998. This course offers essential training in the safe use of forklift operation.
Lorry loader crane training: Covering the HASAWA 1974, PUWER Regulations 1998 and LOLER Regulations 1998 for lorry mounted cranes. Understand the safe operation of vehicle mounted crane loaders.
Vehicle marshalling training: Vehicle marshalling pre-course question session. Safe operation of the machine types and health and safety regulations, namely PUWER, LOLER, HSE signals and signs. Understand current health and safety legislation and hazards related to vehicle and plant movements.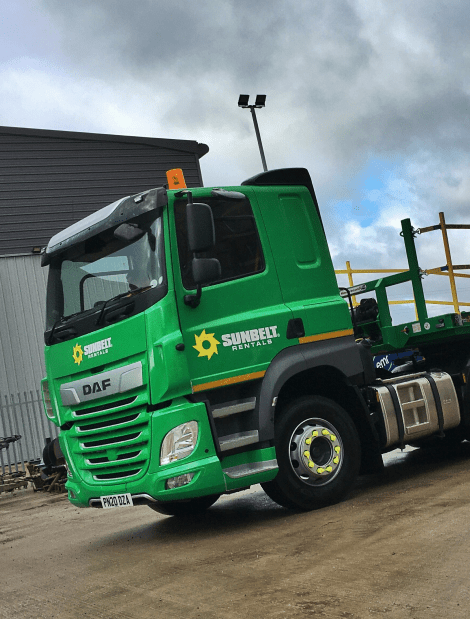 MACHINE CONTROL
Machine Control simulator training is an innovative, effective and versatile way to train machine operators using Leica and Topcon 2D and 3D Machine Control Solutions.
Our state-of-the-art simulator-based training concept is highly effective and introduces operators to the world of Machine Control guidance. Become more productive on any jobsite using the latest technology, in a safe environment -  inexperienced operators can start driving from day one, regardless of weather conditions.
Our Machine Control experts and experienced operators can carry out both simulator training and classroom based theory, as well as retro-fit solutions to your own plant.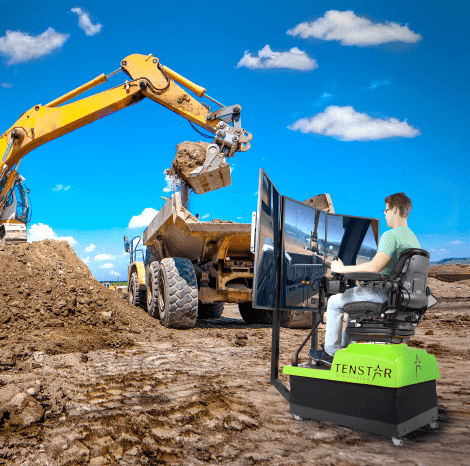 CONFINED SPACE TRAINING
Accredited confined space training, for those who work in spaces of an enclosed nature with a risk of death or injury from hazardous substances or dangerous conditions (eg lack of oxygen).
Confined spaces include storage tanks, silos, drains, sewers, open-topped chambers, combustion chambers, ductwork and even unventilated or poorly ventilated rooms.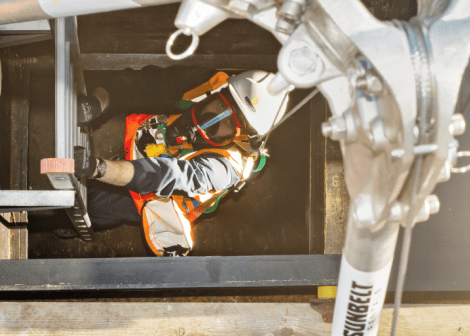 UTILITIES TRAINING SOLUTIONS
We can provide over 18 specialist courses to the Utilities sector covering categories such as;
Electrofusion
Auto Butt Fusion
Pipeline Commissioning
Winching
Moling
Courses can be completed either at your own site or one of our nationwide locations.
Our dedicated training team will store and manage all your qualifications for peace of mind.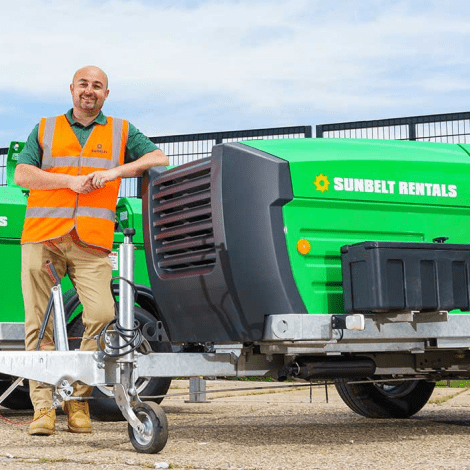 FACE FIT TESTING
Sunbelt Rentals offer a range of face fit testing courses designed to help organisations comply with the requirements of legislation and industry regulations. We have a number of Fit2Fit RPE accredited respiratory technicians who can competently carry out qualitive and quantitive face fit testing. Whilst our accredited training courses can provide you with the knowledge and skills to carry out your own face fit testing see below for all ove out course offerings.
FIT2FIT accredited Quantitative Face Fit Testing
FIT2FIT accredited Qualitative Face Fit Testing
Qualitative Train The Tester courses
Quantitative Train the Tester courses
RPE User's Training
Confined Spaces Training
Masks and Filters
Powered Respirators
Qualitative Test kits and solutions
Quantitative Testing equipment spares.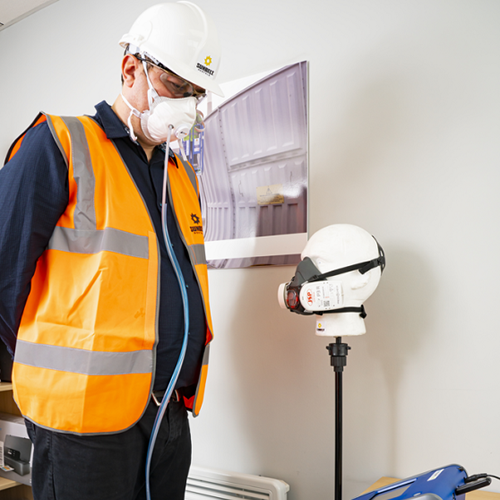 Rail Technology and Monitoring
Our rail technology courses are based on surveying, monitoring and setting out for positioning of tracks, assets and other rail infrastructure. These courses can be run at any of our depots, but for a realistic on-track experience, our Heathrow Training Centre features an indoor track layout to allow for focused, efficient and safe learning.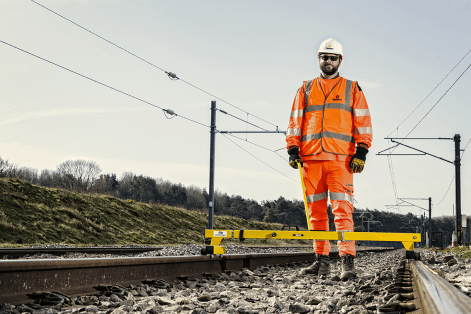 For all enquiries
To speak to our training team call 0330 127 5742 or
Email