Cleaning in a Crisis
news 07 Jul 2020
Keeping air conditioning units clean is a must. Now more than ever we're all aware of the importance of good hygiene. The COVID-19 (coronavirus) pandemic has raised awareness globally about the need to keep environments clean.
Air conditioning has many benefits. Portable air conditioning units and evaporative coolers are generally known for keeping work or home environments cool on hot days, but they do much more than that. They dehumidify and filter air, making it more comfortable, less humid and cleaner.
Better air quality can enhance work performance by keeping a consistent temperature. And any airborne contaminants can be minimised by effective filtration and regular maintenance and cleaning. For a portable air conditioning unit to function effectively and efficiently throughout its lifespan, it's absolutely critical to carry out both maintenance and cleaning on a regular basis.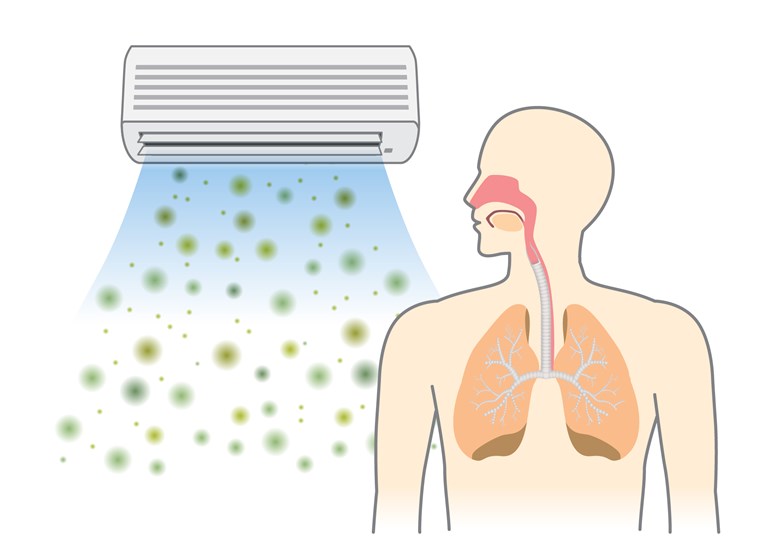 Rigorous Cleaning Regimes
Whilst many modern air conditioning units are equipped with self-cleaning functions, nothing is better than a thorough 'hands-on' clean.
At Sunbelt Rentals, we have a team of engineers who rigorously service, maintain and clean our fleet of portable air conditioning units and evaporative coolers. Once a unit is returned to us after being out on hire, we perform thorough checks and clean it thoroughly to ensure it is great condition and as sterile as it possibly can be.
Stronger Cleaning Agents
One of the measures we've taken to safeguard our colleagues and customers in the COVID-19 (coronavirus) pandemic is to invest in much stronger cleaning agents. Products such as Pro-Universal - a highly effective cleaning agent for evaporator and condenser coils - and Safechem Foam Cleaner which we use to cut through dirt on filters and exterior casings.
Step-by-Step Cleaning Guides
We've also produced step-by-step cleaning guides to demonstrate how we clean some of our most popular air conditioning units and evaporative coolers - units such as the Fral Avalanche, Fral SC14 Mini Spot Cooler and the Honeywell FR48EC.
Taking the latter unit as an example, we first power up the unit to ensure it's in full working order. We then pressure wash all filters and as an extra safeguard clean the filters with Safechem Foam Cleaner before pressure washing again. All components including the pump, fans and controls are cleaned and then the unit is tested for 10 minutes. This allows the cleaning solution to travel round the unit.
The unit is then PAT tested to ensure it is safe to use. The final step we carry out is to clean the exterior of the unit with Safechem Foam Cleaner. It's then packaged and loaded into our vans ready for delivery to our customers. Our cleaning guides can be downloaded here:
If you have any specific queries relating to maintenance and cleaning of our air conditioning units, please get in touch with us by emailing