Our Sunbelt Rentals Forces Family - David Pinner
news 26 Nov 2020
A huge Sunbelt Rentals welcome to David Pinner - our first veteran recruited through Project RECCE!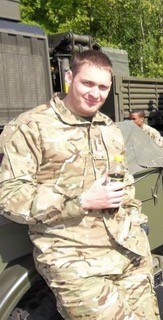 "I served 19 years in the RAF, where I worked my way through the ranks from a Technician through to a Maintenance / Training and Development Manager. I decided I had achieved everything I wanted to from the RAF and wanted a new challenge, and applied to join a Project RECCE course.
This provided me with guidance into the construction world, and it was through this I was introduced to Jackie Cuthbert. Jackie helped to provide me insight into what Sunbelt Rentals actually does and how it connects to the construction industry. Fast forward four months and I'm now proud to be a Field Sales Executive within the Accommodation business, responsible for Scotland.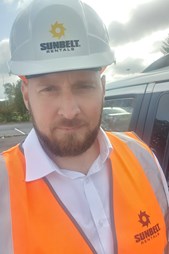 My new position is polar opposite from what I was doing before, but with help and guidance from Gary Bodycote, Vanessa Hurst and Dave Kennedy, the transition from Aircraft Technician to Sales Executive has been a smooth one - although it did start with a steep initial learning curve which is finally levelling out after nearly eight weeks!
Everyone I have met within Sunbelt Rentals has been extremely helpful and understanding, always willing to lend a hand and provide guidance if I'm a bit stuck. It's like I've swapped a RAF uniform for a Sunbelt uniform, as the team work, helpfulness, work ethics and banter are all the same."