Mather+Stuart Announce Multi-Million Pound Volt Safe Investment
news 23 Jan 2019
Mather+Stuart Power Solutions, the temporary power equipment division of A-Plant, has announced that it will be investing almost £3m in new Volt Safe equipment.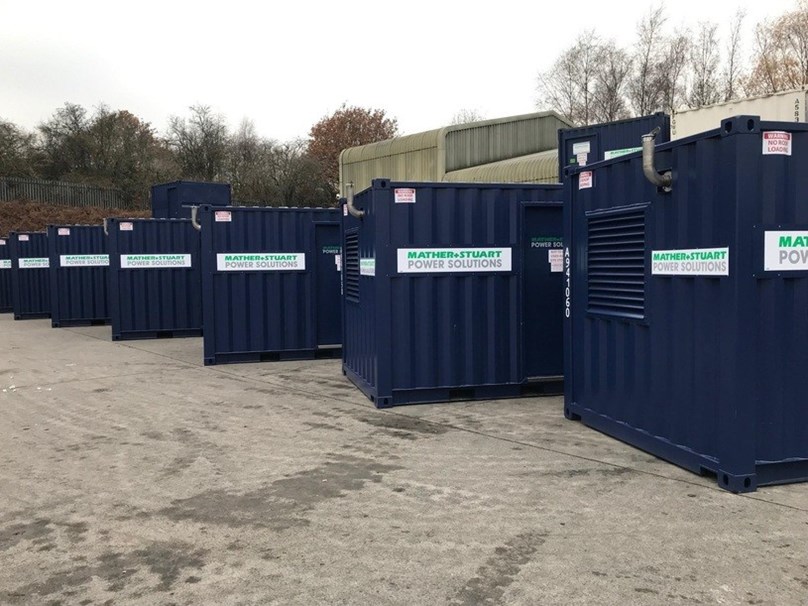 The company's spending spree forms part of a wider strategic investment programme and follows a £6m order of Harrington and JCB Generators last autumn.
All of the new equipment features the latest telemetry and the first £1.3m order, comprising 56 units, has already arrived into the fleet.  
An additional 60 units will be delivered in the coming months, providing a further £1.4m investment.
Gary Orton, Director of Mather+Stuart, said the investment reaffirms the company's commitment to offering customers the very best equipment available in the industry.
He said: "To support our expansion plans, keep up with customer demand and ensure we remain one of the UK's market leaders it is vital that we continually update our fleet. 
"Volt Safe systems are unique to the industry and we are thrilled to be able to continue offering our customers the most innovative, reliable, safe and environmentally friendly equipment available."
Volt Safe is a super-silenced generator, electrical distribution board, and a high capacity, triple-bunded fuel tank.
Reducing noise to as low as 58dpa at one metre, the system is amongst one of the quietest machines across Europe, making it ideal for use on noise sensitive sites. As the equipment is housed within an anti-vandal steel container the system also helps to battle the incidents of theft and vandalism on site, as well as protecting the system against spillages of engine oil, anti-freeze and diesel.