Positive start for new Safety and Communications business
news 13 Jul 2020
After a positive first few months of trading, the team have been busy building over 70 COVID-19 drive through testing centres across the UK. 
Sunbelt Rentals recently launched its new Safety and Communications business.
After a positive first few months of trading, the team have been busy building over 70 COVID-19 drive through testing centres across the UK. Along with providing face mask fitting to thousands of NHS operatives, so that they can work safely whilst treating COVID-19 patients.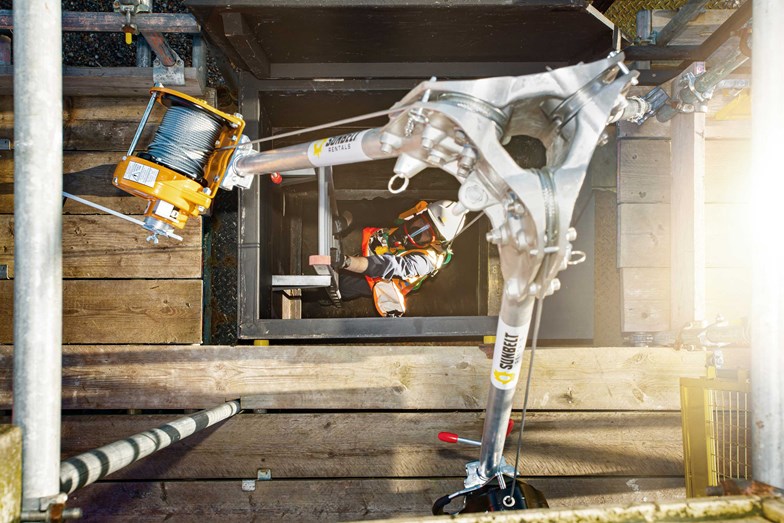 Director of Safety and Communications, Gary Ridsdale will head-up the team with support from Mike Hogan as Operations Director. 
Operating initially from four technical hubs in London, Manchester, Burton and Glasgow, further locations are planned to open over the next six months. 
With a guaranteed next day delivery service, customers will be able to rent or buy equipment from leading suppliers such as Abtech, Dräger, Globestock, Minicam, Motorola, MSA, Motorola, DBD, Radiodetection and 3M Scott. The hubs will also offer a repair and servicing facility for customers own personal equipment.
Safety and Communications will provide rental equipment, on-site technicians, as well as industry leading training courses. These include; working at height, confined space and cable avoidance. Specialist services such as face fit testing, drug and alcohol testing and an extensive range of industrial shutdown support products and services are also available.  
Speaking about the launch of the business, Director of Safety and Communications Gary Ridsdale said: "It's an exciting time to have joined Sunbelt Rentals following their rebrand from A-Plant. I'm really looking forward to leading the Safety and Communications team, who are undeniably experts in their field, with years of experience and knowledge to offer our customers.
"Working with our colleagues across the business we have supported the Department of Health to build COVID-19 test centres in the UK. This has been an enormous team effort and demonstrates a real confidence in our team's ability to deliver the best service possible, at such a critical time." 
Ridsdale continued: "The business has been operational for a few months and is growing from strength to strength. We have a clear plan for how we will develop the business over the next 12 months, opening additional locations, in order to provide greater service coverage across the UK, for all of our customers."                                       
The launch of Safety and Communications is part of our ongoing business development strategy, to continue to add complementary specialist rental products and services to our existing, market offering. We continue to make significant investments in our operations and people, as we aim to deliver a world class rental experience to all of our customers.
Andy Wright, Chief Executive Officer of Sunbelt Rentals UK