RoSPA President's Award - A Decade of Gold Awards
news 24 Jun 2021
Sunbelt Rentals has been recognised by the Royal Society for the Prevention of Accidents (RoSPA) with a tenth consecutive RoSPA Gold Medal Award. And as a result, we have been awarded the President's Award.
The RoSPA awards are internationally recognised and organisations that receive RoSPA Awards are recognised as being world-leaders in health and safety practice. Achieving an impressive tenth consecutive Gold Award marks us out as being among the very best of the best.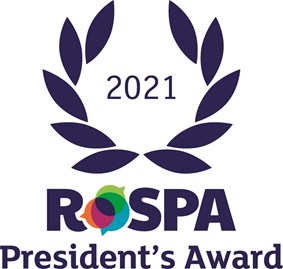 Our team has once again showcased continued commitment to the highest levels of health and safety across the organisation. The hard work that goes into these practices is – first and foremost – for the wellbeing of our contractors, employees and customers. Winning awards is not our priority. However, winning yet another RoSPA safety award (for the tenth time in a row) is a well-deserved pat on the back for all the Sunbelt Rentals team who are committed to upholding the highest standards of safety day in and day out.