Sunbelt Rentals Invests in more Dual View Dumpers
news 23 Sep 2019
The UK's leading equipment hire company is helping to improve site safety, sustainability and productivity with a £900k investment in 20 new 6T and 9T Dual View Dumpers from Wacker Neuson.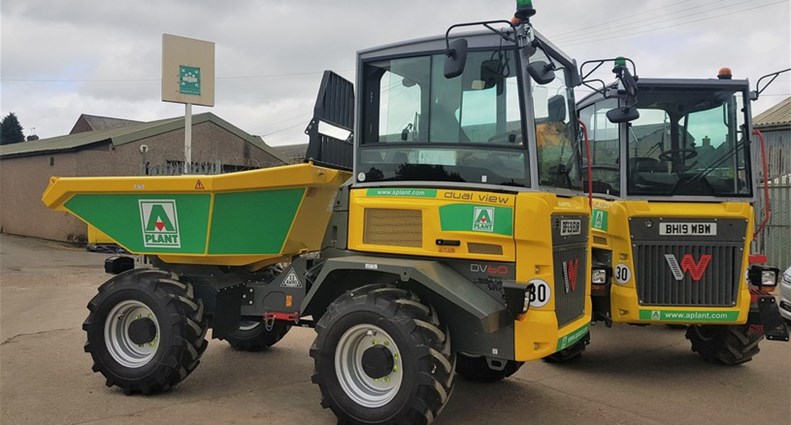 The move follows a recent trial at Sellafield earlier this year and Ian Jordan, Managing Director for Sunbelt Rentals, said the investment is a response to increasing customer demand.
We purchased our first Dual View Dumper earlier this year and after proving its safety, sustainability and productivity credentials at Sellafield, it was clear to us that the new machines provide considerable safety advantages. "More construction companies are beginning to introduce Dual View Dumpers onsite as standard, and we are proud to be able to offer our customers this new product, which has enhanced safety and comfort in addition to increased operating efficiencies and improved productivity.
Ian Jordan, Managing Director for Sunbelt Rentals
Designed to enhance visibility and eliminate blind spots, Wacker Neuson's new Dual View Dumpers feature a revolutionary swivel skip dumper, setting new standards in terms of operator and construction site safety, flexibility and cost effectiveness.
Featuring a fully enclosed safety cab and a rotating driving console, drivers are able to remain in the cab during loading (subject to on-site risk assessments), and are able to face the direction of travel, whether going backwards or forwards.
Other safety features include, a rear-view camera installed as standard and highlighted steps with signal colour to allow for a safe ascent to the driver's station.
The new equipment has also been proved to help improve site productivity and deliver better fuel economies.