Sunbelt Rentals Supports NHS Charities Together
news 13 Oct 2020
Every year Sunbelt Rentals conducts an internal engagement survey, called YourVoice, and this year we pledged to give £2 to NHS Charities Together for every employee who undertook the survey.
As a result, our colleagues in Sunbelt Rentals have helped to raise £5,264, which will go towards supporting NHS staff in caring for patients throughout the United Kingdom, and especially during the coronavirus crisis.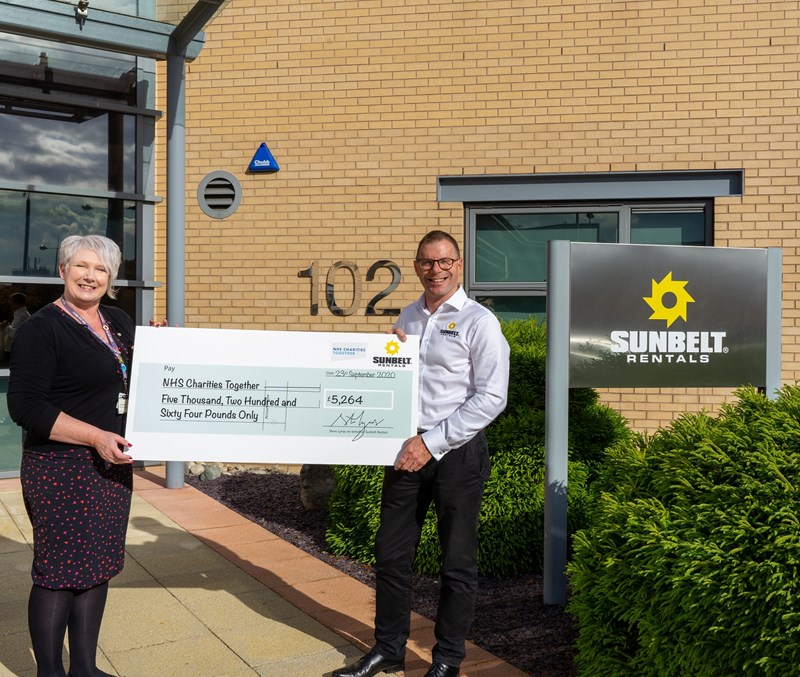 I'd like to thank our people for helping us to raise over £5,000 for NHS Charities Together, I'm proud of what we have achieved and I know that this will help to support NHS staff across the UK, which in turn supports people within the local communities that we serve.
Steve Lynas, HR Director at Sunbelt Rentals UK
I am delighted to accept this generous donation from Sunbelt Rentals on behalf of NHS Charities Together. I would like to express our gratitude to those individuals that took the time to complete the YourVoice survey, which is a fabulous way to make a difference.
Helen Higginson, Head of Fundraising at the WHH Charity Office