The 12 Days of Innovation
news 02 Dec 2020
This year has been one like no other. No person or business in the world could have ever predicted or prepared for anything like the scenario we are currently living in.
While parts of the world have been brought to a standstill, others have had to react and move faster than ever before. It's made everyone re-evaluate and look at things differently, and some things have changed forever, but this isn't necessarily a bad thing.
You only need to look at the way the nation has innovated, adapted and embraced FaceTime, Zoom and Skype. Think of the millions of miles and tonnes of carbon emissions saved by coming together in this way; instead of driving for hours to attend a meeting, people now have more time and less traffic jams.
So as the year draws to a close we've taken an opportunity to look back and reflect, in spite of the chaos and disruption around us, we're still moving forward, bringing safe, innovative and sustainable solutions to our customers.
So as we approach the end of the year. It feels like a good time to take a breath and reflect on our favourite innovations of 2020, as well as to take a sneak peek at what's to come at Sunbelt Rentals UK in the New Year.
Remember, we strive to make things better, to set the standard and keep evolving and improving.  We will continue to do so throughout 2021 and beyond. It's our mission to deliver a world class experience to our customers and our vision to own the future of rental.
Prefer video content? View our 12 Days of Innovation series here.
1. Logistic: Logistic is our Smart Delivery Tracking System. It's enabled us to move away from paper deliveries to a fully digital and traceable system. Logistic has improved internal planning and communication between depots and drivers, as well as keeping our customers informed every step of the way. With text notifications to say when to expect your equipment on site, contactless completion and full transparency with images and delivery tickets emailed straight to you, our customer it's been a huge step forwards for Sunbelt Rentals Uk in improving customer experiences and we are only at the beginning, watch this space for further development of Logistic in 2021. Logistic - Smart Delivery & Collection.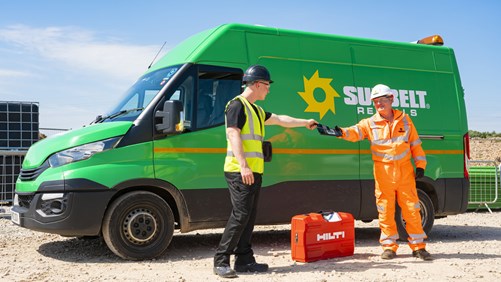 2. Solar Charging Stations: Coming to our Tool and Power Fleet in 2021, our Solar Charging Stations offer a safe, secure and sustainable solution to charging small tools and devices on site. With solar as a primary fuel source, a battery bank to store energy and a back-up option of either a 3Kva generator or hydrogen fuel cell. They offer the ultimate green solution to uninterrupted power on site. To register your interest contact 360@sunbeltrentals.co.uk
3. Lighting: From self-charging hybrids to fully solar tower lights, we lead the way in eco-friendly lighting technology. In 2020 we have invested in over 2000 new tower lights to bring you the UKs largest and most economical fleet.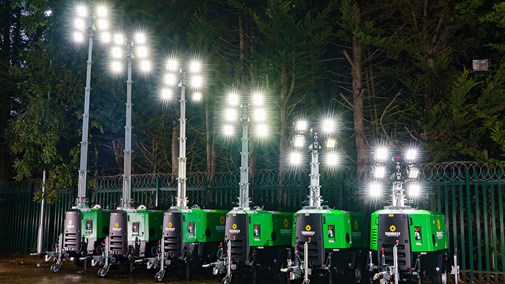 4. Electric Vehicles: In 2020 we introduced the first electric vehicles to our fleet. Our electric vans are fully equipped to deliver tools across London. The vans have zero emissions and show our commitment as a responsible business to investing in the latest sustainable equipment to get the job done quickly, safely and efficiently. We believe we have a responsibility to reduce our environmental impact and support our customers to create a better, cleaner environment for all.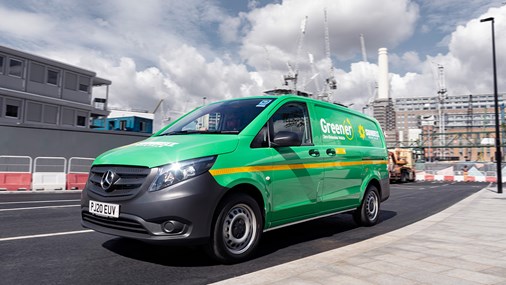 5. Leica GS18 I GNSS. The Leica GS18 I GNSS was brand new this year and is a survey-grade RTK rover with cutting-edge technology. Created for surveying professionals, the GS18 I allows users to capture the site with images and measure points from them for easy, fast and accurate surveys.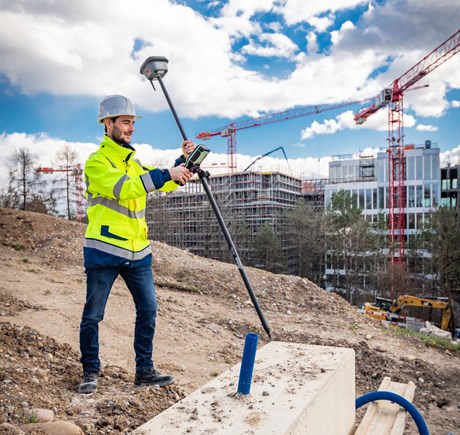 6. Thermal Imaging Camera. Our Thermal imaging cameras can be located in the entrance to any business or building and will record the temperature of anyone entering the building without need for any contact.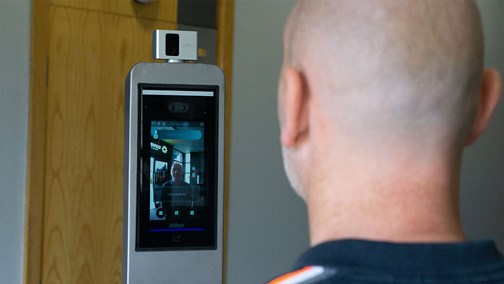 7. Smart Torque. Smart torque is a revolutionary torque wrench that will digitally record the torque settings when tightening nuts and bolts. It has been designed primarily for mechanical joints on water and gas pipe lines, but can be used in any situation that that requires the tightening of nuts and bolts to a certain setting. Coming to the rental fleet in January 2021, Smart Torque will used in conjunction with our smart site app, to log and record data that can then be accessed at any time to check quality of work.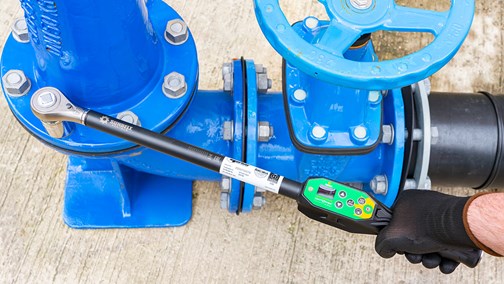 8. Casella Guardian. Our Casella Guardians are a fixed system that allows remote online monitoring of noise, dust, vibration, wind speed and direction on any site.
Ideal for construction and demolition sites, especially in built up or sensitive areas, the units are installed on site for the duration of the project and record activities on site, sending comprehensive data reports directly to you. These reports can be shared with local authorities or kept as an essential record to prove compliance and take action before an issue arises. In keeping with our theme of innovation, the Casella Guardian's can be powered by mains, battery or solar - a truly innovative, environmentally friendly product. Protecting your site and its surroundings
For more information click to hire the Casella Guardian online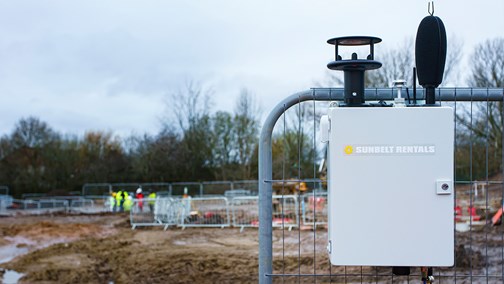 9. Air Purifier. We all know the importance of keeping surfaces clean and tidy, but often we forget to focus on the air. The EU400 Air Purifier offers a compact, cost-effective and efficient solution for the sterilisation of air within enclosed spaces, from medical facilities to offices and classrooms. 
Create a safe environment for all, with patented and lab-tested UV-C technology that eliminates odours, mould, and 99.9995% of airborne pathogens. Coming to our climate control fleet in 2021.
10. Electric Plant & Tools. This year we've seen our range of electric and battery powered plant and tools grow, with plenty more to come in 2021. We're at the very start of our EV Plant journey and are proud to offer the Uk's largest range of 1.5 ton Electric JCB excavators. As well as a range of battery and cordless tools, including the battery Powered Trench rammer and a range of handheld tools. In the New Year get ready for the world's first Electric Dumpers, Electric Tele Handlers and much more…
11. CD400 Rail Clipper. Exclusive to Sunbelt Rental Rail, we're the first in the world to supply the latest version of Pandrol's CD400SP Clipping Machine.
The CD400SP IQ is a reliable and robust machine, designed to increase the efficiency of track installation and maintenance activities. The machine's intelligent control system monitors its operation and actively controls the clipping operation to improve performance.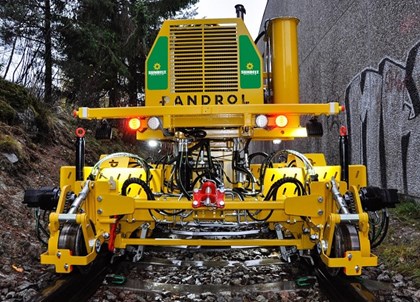 12. Command Centre. Command centre is our new secure customer portal and will be accessible through the Sunbelt Rentals UK website. You'll be able to see integrated data including telematics and business reports, all designed to allow you to efficiently manage all your rental equipment from one easy to use platform 24/7, 365 days a year. Coming 2021…
If you're interested in any of these products and services please contact a member of our team on enquiries@sunbeltrentals.co.uk for more information.