The Importance of Apprentices in Plant Hire by Kevin Minton, Chief Executive, Construction Plant-hire Association (CPA)
news 04 Oct 2018
Apprentices play a key role in the plant hire sector, with benefits for both employers and employees alike. Recruiting apprentices enables plant hire companies to create the talent of the future and provide a pool of skilled employees familiar with their equipment and values.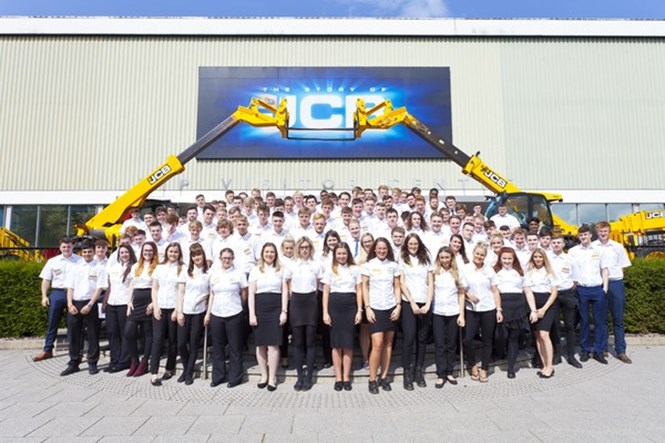 By the same token, apprentices benefit from structured learning, on-the-job training and ongoing support to help them build the knowledge and practical experience to build a career in the industry. Construction plant is on the critical path of all infrastructure and building projects and skilled and competent employees are required if projects are to be delivered for end clients safely, on budget and on target.
In a wider context, plant hire has to compete with other sectors for the best talent. The availability of apprenticeships is a major attraction for newcomers to the industry, their parents and families, and careers advisors. The pressure to find suitable employees in the future will only grow with a number of large projects in the pipeline, including HS2, Hinkley Point and others.
At the Construction Plant-hire Association (CPA), we are firm believers in developing and training young people on structured programmes and this is why we have helped a number of industry working groups to develop apprenticeships for Lifting Technicians and Plant Operators. We have others under development, including Service Engineers and Hire Desk Controllers, which we believe are specialist job roles essential to a successful hire company.
Our belief in developing and empowering young people was also a key driver as to why we introduced our Stars of the Future initiative back in 2013.
Stars of the Future is an awards scheme for apprentices in the plant hire and wider construction industry and we hold an annual event in conjunction with UK colleges offering Plant Mechanic apprentice training. Apprentices are assessed throughout the academic year on both their work in college and their work environment and there are separate prize schemes for Level 2 and Level 3 apprentices, at both regional and national level.
A-Plant has always been a strong supporter of Stars of the Future and A-Plant apprentices have won a number of national and regional Stars of the Future awards over the years. A-Plant's James Scott was the very first National Level 3 Stars of the Future winner back in 2013 and Paige Carter was the National Level 2 winner at the 2015 event. At the time, Paige was the first - and remains the only - female winner of a National Stars of the Future accolade. It is well documented that there is a shortage of female apprentices in the construction sector, so Paige is a shining example for females who are seeking to enter our sector. I believe that James and Paige are now fully qualified fitters at the Bodmin and Stockton branches respectively, so their careers have progressed considerably since their apprentice days.
This year's Stars of the Future awards were hosted in June and almost 700 Plant Mechanic apprentices UK-wide were eligible for the awards. A-Plant apprentices Tyler Lloyd and Imran Ahmed, from the Newcastle and Heathrow service centres respectively, were identified as Stars of the Future as regional winners and both were shortlisted for a national award which is a tremendous achievement.
The construction plant hire sector is worth over £4 billion and there are huge opportunities for young people. The apprentices who attended Stars of the Future are at the start of the career and will play a crucial role not only in our industry, but UK plc as a whole.