Top 5 Tips for Hiring Equipment
news 10 Apr 2018
Almost all construction projects require the use of some form of equipment. With so many equipment hire companies in existence - both national and regional - it can prove to be a bit of a minefield selecting the right supplier. We've listed below a handful of tips to help you secure the best possible hire to suit your specific needs.
1. Safety first
It's critical that any plant hire supplier has safety at the top of the list of their priorities, whether that's rigorously maintaining equipment or ensuring safe transportation and delivery of equipment. At A-Plant, we are widely recognised as the safest hire company in the UK, underlined by the fact that we won the Rental Safety Award at the European Rental Awards in 2017, and we have now received our tenth Gold Level Award from RoSPA
2. Make sure the equipment is fit for purpose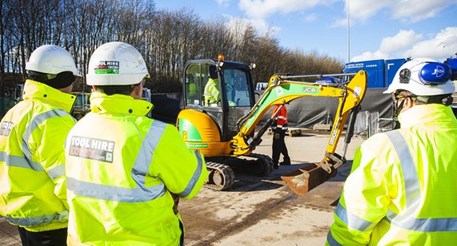 Reputable suppliers will be able to advise which equipment is most suitable for the job in hand. For example, is it the right size and does it have the right attachments?
3. Check the age and condition of the equipment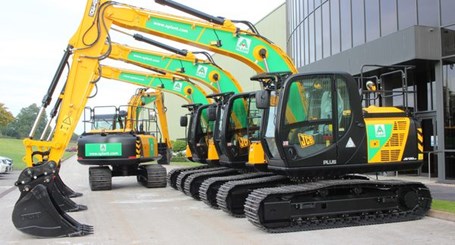 Hired equipment is used equipment and in general, the older a machine is, the more likely it is to breakdown. You may receive quotes for the hire of older machines which aren't as efficient as the latest models, consume more fuel and are more susceptible to breakdowns. At A-Plant, we've made a huge investment of £300 million over the last two years to ensure our customers can hire the youngest, safest and most environmentally efficient equipment currently available in the UK.
4. Check service levels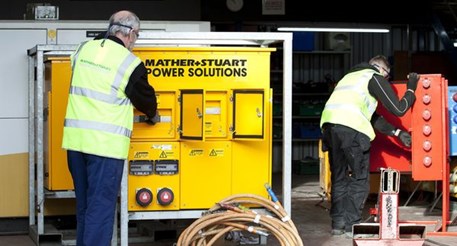 The equipment hire market is a highly competitive one and it's important that you receive a high level of support from your supplier, for example if you have a problem with a machine during the hire. At A-Plant, we have a network of 185 service centres across the UK, totally focused on meeting our customers' needs. We're proud to say that 98.9% of customers rate us as 'Excellent' or 'Good.'
5. One call does it all
It can be frustrating, not to mention time-consuming, sourcing equipment from a multitude of different suppliers. At A-Plant, we have 16 divisions and a hire fleet of 200,000 items of equipment readily available, meaning that we can support you at every stage of a project, supplying equipment for surveying, site welfare, groundworks, construction, fit-out and facilities management.