It's why you can trust us to empower your green journey by helping you cut emissions and fuel costs. Trust in our operational standards that are dedicated to keeping both people and information safe. And trust that we'll always deliver the solutions, services, and the support you demand, every time.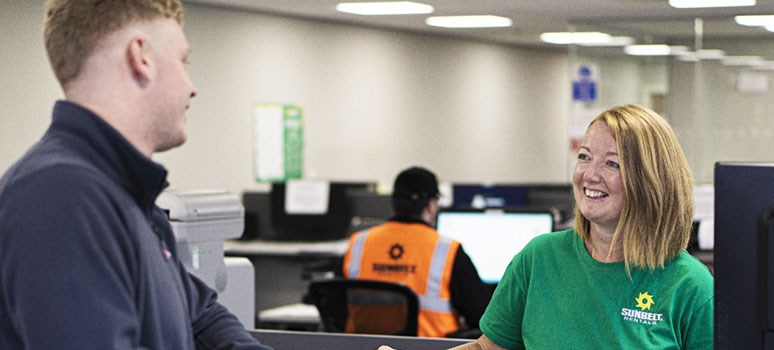 WE TAKE OUR RESPONSIBILITIES SERIOUSLY
We build long-lasting customer relationships on trust and certainty. It's why, as a responsible business, we have a relentless focus on a strong governance framework to underpin all of our activities.
Our dedicated Performance Standards team act independently to help ensure that we consistently deliver high standards. And to give you added piece of mind, we open up our business to a continuous and rigorous programme of external audits from accreditation bodies, customers and industry federations. 
Got a challenge for us? Just get in touch.
Find Your Local Depot

With over 200 depots across the UK, Ireland, and Germany, we can support you with all of your project needs, wherever you're working.

Use your current location

CONTACT US

Thank you for your interest in Sunbelt Rentals. Our customer care teams are available to assist with any enquiries you may have.